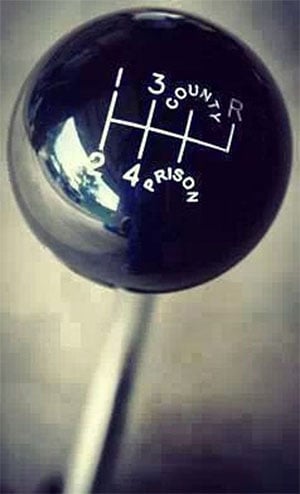 It might feel a bit early to be talking about the New Year, but 2019 will be here before we know it.  And let's face it: with the Holiday Season upon us, we don't have even as many days as the calendar shows before we get there.
Wouldn't you like to up your CNC game for 2019?  You know, hit the ground running right from the start?
This article is all about the things you can do to get a little or a lot of advantage going into 2019.  Many of them will help quickly, easily, and relatively cheaply.
If you're a hobbyist, you'll probably focus early on the list because you won't have gotten real far (unless you're an advanced hobbyist of course).  You'll find the improved productivity makes your time and money go a lot further.  You'll be surprised at how many more of your favorite projects you can get done by working smarter.
If you're a pro and haven't made it too far down the list, it's time to get cracking and there's no time like the present.  Once you start making these changes, you'll find the savings and improved productivity will pay for themselves quickly, and they'll also pay for an accelerating ramp of further productivity investment that can make 2019 a killer year for you.
If you've mastered all of these, congratulations, you're one of the Masters of the CNC Game.  Tell us what you'd add to the list in the comments.
So here goes: 15 ways to up your CNC Game for 2019.
Up Your Game 1: Better Feeds and Speeds
Are you the CNC'er who has a couple of "rule of thumb" feeds and speeds you use for everything, possibly saved in your CAM package?  Are you the one who thinks they can hear good feeds and speeds? (Actually, you can only hear really bad feeds and speeds.)  Maybe you're the CNC'er who is always popping up in the online forums asking what feeds and speeds others use for their jobs?
I put Better Feeds and Speeds first not just because we sell Feeds and Speeds software, but because it is ridiculously cheap and easy and it makes a huge difference for most of our customers.  And because there are still a fair number of CNC'ers totally missing good feeds and speeds because they approach it wrong.  They've got a solution that seems "good enough", but in reality, it's far from optimal and if they've never tried a good Feeds and Speeds Calculator, they have no idea how much better it can be.
I was shocked when I surveyed our customers and learned how much better their speeds and feeds were with G-Wizard:
What Customers Gained from G-Wizard Feeds and Speeds Calculator
94%
Time Saved on Feeds & Speeds
Considering the
G-Wizard Feeds and Speeds Calculator
can be had for as little as $79, those are some pretty amazing results that you can start experiencing in just minutes after installing a free 30-day trial.  In fact, the savings from adopting better feeds and speeds can propel a significant productivity investment campaign for most shops.  Give it a try.
Improve My Feeds and Speeds For
Like what you read on CNCCookbook?
Join 100,000+ CNC'ers!  Get our latest blog posts delivered straight to your email inbox once a week for free. Plus, we'll give you access to some great CNC reference materials including:
Our Big List of over 200 CNC Tips and Techniques
Our Free GCode Programming Basics Course
And more!
Just enter your name and email address below:
100% Privacy: We will never Spam you!
Bob is responsible for the development and implementation of the popular G-Wizard CNC Software.  Bob is also the founder of CNCCookbook, the largest CNC-related blog on the Internet.