94% Time Saved on Feeds and Speeds
Stop Guessing and Master Your Feeds & Speeds!
It took years, we analyzed data from over 250 tooling catalogs, we built a powerful cutting-edge physics engine with advanced algorithms that consider almost 60 different variables, we added AI Machine Learning algorithms, and we worked with over 100,000 CNC'ers like yourself to make sure you'd have better Tool Life, Surface Finish, and MRR with G-Wizard.
Leave behind outdated rules of thumb and broken tools and see the power of the world's most advanced CNC software! Explore how our software can improve the efficiency of your machines.
Software Trusted by Engineers at NASA, Tesla, and over 20,000 CNC'ers worldwide!


























Essential Software for Improving CNC Programming
"I'm absolutely thrilled to have discovered G-Wizard while working at my first job as a CNC programmer. It's incredibly useful for taking the theoretical structure of milling work and producing effective, efficient, engineered feeds and speeds that REALLY help me get things done properly on the first try instead of guess-and-check manual adjustments based on oversimplified rules of thumb. Seems like an essential piece of kit for any programmer who wants to be taken seriously, or just doesn't have the budget to be breaking tools while flailing around with new challenges."
Eli J.
Verified Buyer
Start Using the World's Most Advanced CNC Software
Get Started in 3 Easy Steps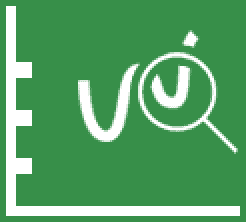 Step 2
Set up and Analyze
Set up and fine tune the software to your CNC machine in minutes.

Step 3
Master Your Feeds and Speeds
Enjoy instant results, time, and money savings!
Get Better Feeds and Speeds.
Instantly.
Start your free 30-day trial.  Cancel anytime.
Recently updated on November 16th, 2023 at 03:35 pm