Recently updated on May 25th, 2023 at 04:22 pm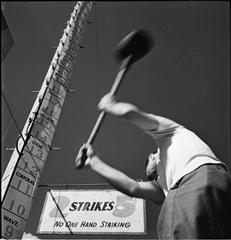 Here at CNCCookbook, we get visitors from all ends of the CNC spectrum–about 2.5 million of them a year.  In all probability, we are the most popular pure CNC blog there is.  I try to keep a balance on the content to keep the ends of that spectrum of visitors happy.  That means we need material that is of interest to Hobbyists and Pros alike.  It's not always easy to tell the difference between the two, because I know hobbyists that have brand new VMC's, Conversational CNC Lathes, and the best CADCAM software money can buy.  But there are certain topics that are either so advanced, so related to the money side of the business (at least seemingly), or so critical to the success of the business side, that I would put them in the category of appealing primarily to Pro CNC'ers.  This article gives you 20 of those articles, half drawn from the CNCCookbook blog and half from the rest of the CNCCookbook site.
Pro Blog Posts
#1: 10 Tips for CNC Router Aluminum Cutting Success
I talk to so many pros with CNC Routers who get involved with our G-Wizard Calculator primarily to make it easier for them to cut aluminum that I had to post this one.  It has been a runaway bestseller for us in terms of the traffic it attracts, and I'm sure it's been helpful to hobbyists and pros alike.
#2: CNC Machine Hourly Rate Calculator
I've been thoroughly surprised at the popularity of our Machine Hourly Rate Calculator which is a part of the CADCAM Estimator module we offer with G-Wizard Calculator.  I guess I shouldn't be–it's pretty important to know what hourly rate you should be charging jobs that use particular machines.
#3: Fixturing with Vacuum Tables, Vacuum Chucks, and Vacuum Clamping Systems
I love vacuum fixtures, they're so quick and easy and can solve problems other kinds of fixtures can't.  They're not the only fixture you'll ever need, but they're one that should be in your arsenal.  I've had more than one machinist tell me this article got them off the dime and started into vacuum fixturing.
#4: Results from the 2014 CNCCookbook CAM Software Market Share Survey
Market Share data is so hard to come by.  For many high-end areas, it's a closely guarded secret that you wind up paying some market research firm a lot of dollars to get access to. Fortunately, CNCCookbook has such a large readership that we often find out very useful things in our survey and get statistically significant numbers off participants answering the questions.  More than one Product Manager at a big CAD or CAM firm has told me they find these surveys very helpful.
#5: Why Use a Single Flute Endmill?
These are unique cutters that are quite useful for plastics and for high speed spindles.  I got particularly interested in them when I visited the local Datron sales office.  Their machines, which I've called the "Porsches of CNC Mills" are unconventional, come with very high speed spindles, and often use single flute endmills.
#6: Results of Our 2013 CAD Survey
Another great survey to help understand CAD market shares.  I alternate CAD and CAM, doing one or the other each year.  It's fascinating to look over the trends that happen in a 2 year time span.  We'll be hitting CAD again in 2015.
#7: Turret or Gang Tooling on a CNC Lathe
This one goes back and forth quite a lot, and it's worth understanding the advantages and disadvantages of each.  Apparently it struck a chord because the article is quite popular.
#8: Programming to Cut a Higbee Thread, Higbee Start, or Blunt Start Thread
This is another one that seems like a fairly obscure thing, but that is very popular.
#9: Part Tumbler for Vibratory Finishing on the Cheap
Almost any time you can automate some process so it runs hands off it is a win for commercial shops.  This article on building a cheap finisher has been extremely popular.  It's real easy to throw one together.
#10:  C-Axis Turning and Live Tooling:  Turning and Milling on One Machine
Once you can add milling to your CNC lathe the range of parts you can manufacture broadens tremendously.  Great stuff.
Pro Articles
Especially the sections on lathe programming, Macro B, G71 Roughing Turning Cycle for lathes, G-Code Dialects, and Parameterized Programming.  These are areas beyond all but the most sophisticated hobbyists that are bread and butter for the Pro CNC doing Turning.  Hand programming CNC lathes is much more common than mills because it's relatively easy to do once you know how for an awful lot of parts.
#2: Climb Milling vs Conventional Milling
This is another one that a lot more subtle than it looks.  Most folks always climb mill on CNC's and always conventional mill on manual machines.  I'll leave the manual machine crowd to continue–the backlash in their machines can make climb milling to dangerous.  But for the CNC that leaves their machine permanently climb milling, you're missing out on some important tricks.  Check this article out to learn more.
#3: Machining and Manufacturing Cookbook
We have 4 different CNC Cookbooks (I guess we should given the name of the company and our web site!):
–  Feeds and Speeds
–  G-Code Tutorial
–  Machining and Manufacturing
–  DIY CNC
Just click the "COOKBOOKS" menu choice to access them.  It should come as no surprise that our Machining and Manufacturing Cookbook is very popular with the Pro CNC set.  It delves into various ways to make your Job Shop run more smoothly and profitably.  Articles range from business topics to techniques for production shops.
#4: High Speed Machining Cookbook
This article is part of our Feeds and Speeds Cookbook, but is so darned popular I had to call it out.  For Pros, it is the #2 most popular after the Climb vs Conventional Milling article. There's a lot of information there on HSM.
#5: Tool Data Management Series
This is a two-part article series on how to thing about your Tool Length data, and how to manage that data across your machines.
Another pro topic–most hobby-class machines can't do rigid tapping.  There's a secret or two in here about how to improve tap life that may be surprising given what Rigid Tapping is.
#7: Coolant Cookbook
Coolant is one of the most misunderstood subjects in machining.  Even the name is wrong.  I was so pleased to see that the latest Haas video on the subject is called "Haas Chip Clearing and Tool Lubrication," because that's most of what "Coolant" does.  Cooling is probably the least of it.  Check out the article for more.
If coolant doesn't need to cool, maybe you don't need liquids at all?
#9: Twist Drill Feeds and Speeds Cookbook
The homely twist drill.  It hardly seems like an exciting topic, does it?  Yet, they probably are used more often than any other single cutter and can achieve metal removal rates that are higher than endmills–it's just that they'll only do it making a hole.  I was asked one time by a very large ship building facility whether it would be okay to distribute this article as part of a package the use to train their incoming machinists.  My response was, "Sure, so long as CNCCookbook gets attribution for each page."
This is a topic I enjoy learning about and sometimes working with.  Tiny cutters live in a fundamentally different world than their larger counterparts.  Your machining strategies have to be cognizant of that.  As a result of this comprehensive article, I was interviewed as part of an article on programming for micro-machining for MicroManufacturing.com.
There you have it: our 20 most popular articles for Pros.  There's a lot more material here, at last count we had nearly 3000 pages on the web site.  This will get you started checking out some of the best ones while we work on putting together more good material for you.
Like what you read on CNCCookbook?
Join 100,000+ CNC'ers!  Get our latest blog posts delivered straight to your email inbox once a week for free. Plus, we'll give you access to some great CNC reference materials including:
Our Big List of over 200 CNC Tips and Techniques
Our Free GCode Programming Basics Course
And more!
Just enter your name and email address below:
100% Privacy: We will never Spam you!
Bob is responsible for the development and implementation of the popular G-Wizard CNC Software.  Bob is also the founder of CNCCookbook, the largest CNC-related blog on the Internet.