The results are in and we had not quite 400 take the survey. Thanks to all who participated!
Overall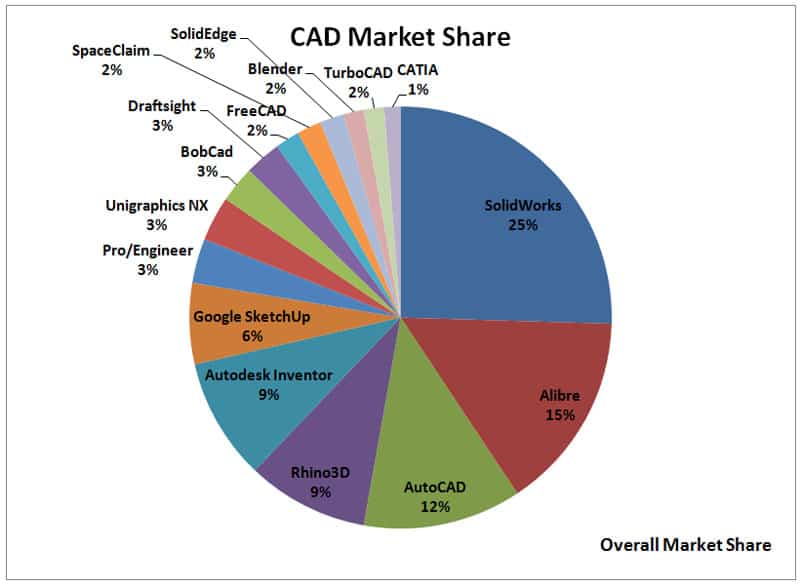 This chart gives us the overall CAD market share for all products. SolidWorks was #1 by a wide margin, followed by Alibre, AutoCAD, Rhino3D, and Autodesk Inventor.
Pro Category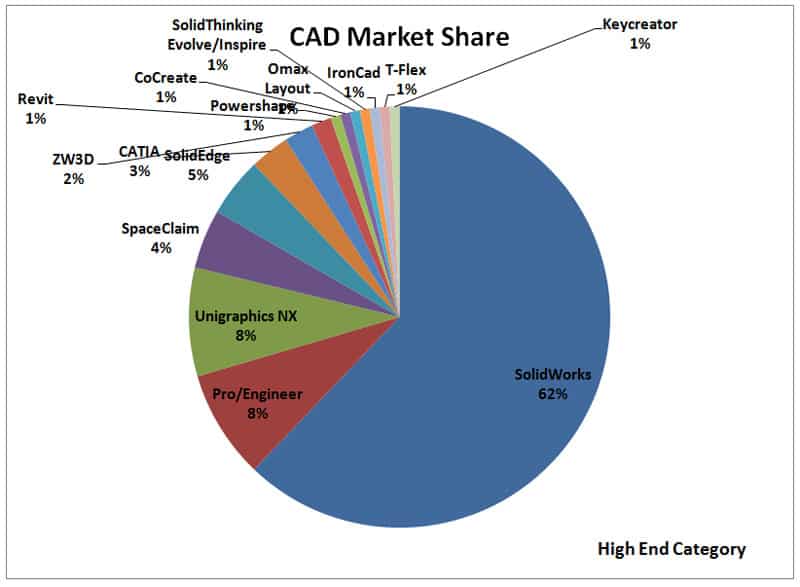 The "Pro" category packages are more expensive and you'll generally have to deal with a reseller and sales process to obtain a copy. We can see that SolidWorks is even more firmly entrenched in this category, and is trailed just barely by Pro/E, Unigraphics NX, SolidEdge, and SpaceClaim.
Mid-Range Category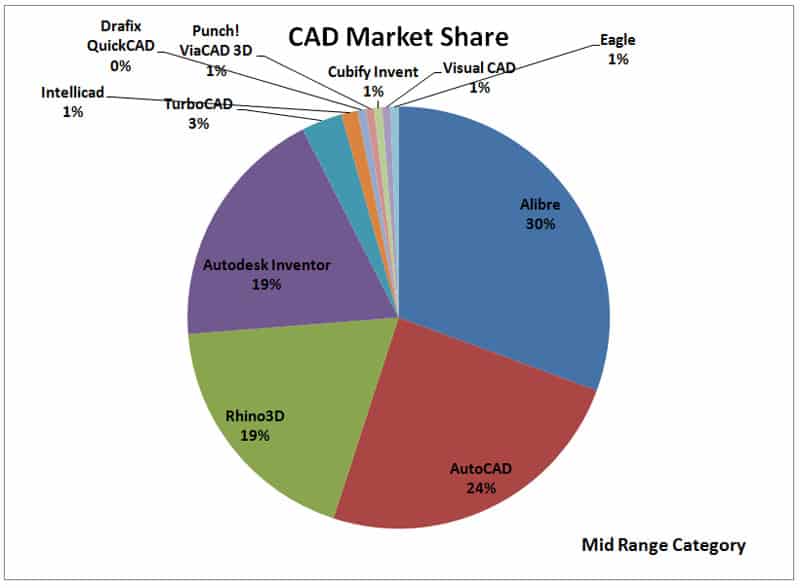 Mid-Range packages may or may not involve a reseller and are generally less expensive than the Pro packages. Things are much closer in this category: Alibre leads followed by AutoCAD, which is followed by Rhino3D and Autodesk Inventor.
Free CAD Software Category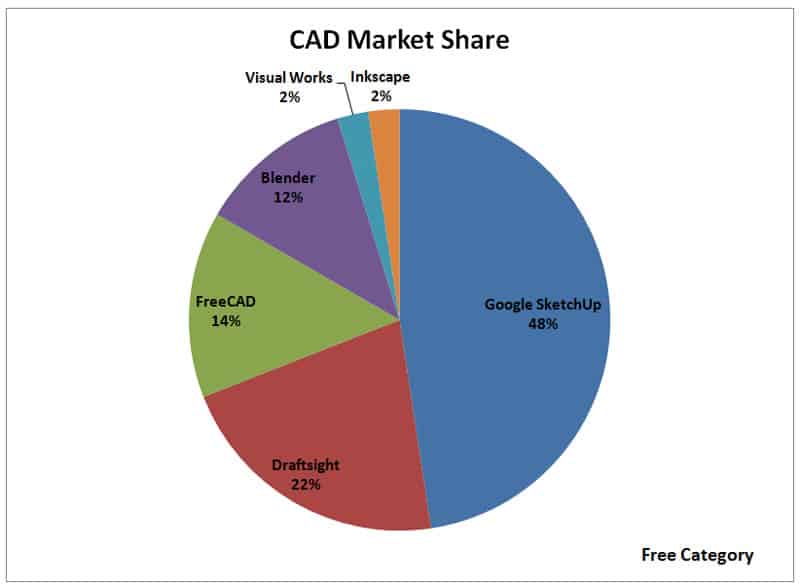 In this era of Open Source and Internet Advertising, free is a viable category. The leader here by a wide margin is Google Sketchup follwed by Draftsight and FreeCAD. Draftsight is Dassault Systems (the creators of SolidWorks) free 2D CAD program. Blender is also there, and is popular with the 3D printing crowd.
CAM Category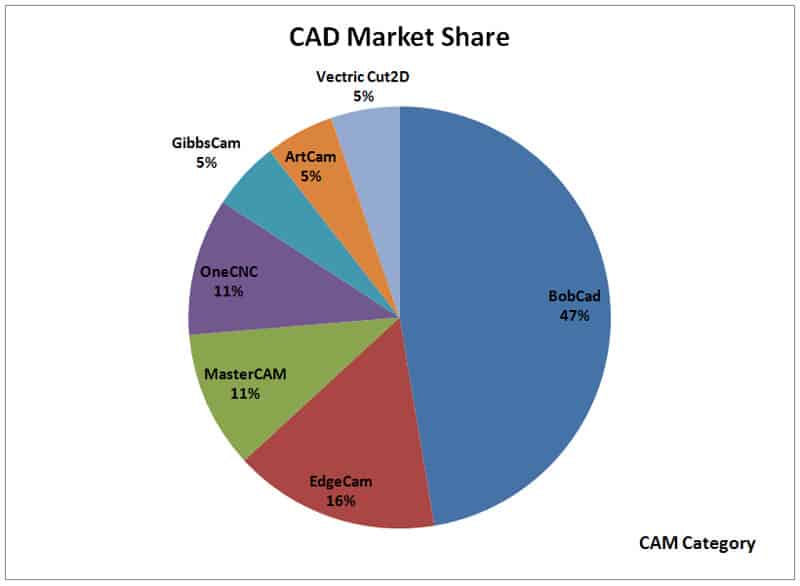 Who says you have to buy a separate CAD package at all? Many CAM packages include integrated CAD functionality. In some cases, it's powerful enough that a separate CAD program may not even be necessary. This category covers that case. BobCad users clearly find it adequate to use the program's built in CAD as there are quite a few of them doing it that way. EdgeCam, MasterCAM, OneCNC, and GibbsCam are all relatively expensive CAM programs that have significant CAM functionality available right in the same software.
While CAM-based CAD is often less powerful than software built especially for CAD, it does have one important advantage which is that the two are using exactly the same underlying geometric model.
Wondering How to Choose a CAD Package?
It's not just a popularity contest–you want to choose the best package for your needs, which may be different than others. If you need to choose a CAD package, check out CNCCookbook's 3 Step Process for Choosing CAD Software. You'll be glad you did.
Like what you read on CNCCookbook?
Join 100,000+ CNC'ers!  Get our latest blog posts delivered straight to your email inbox once a week for free. Plus, we'll give you access to some great CNC reference materials including:
Our Big List of over 200 CNC Tips and Techniques
Our Free GCode Programming Basics Course
And more!
Just enter your name and email address below:
100% Privacy: We will never Spam you!
Recently updated on February 28th, 2023 at 04:22 pm
Bob is responsible for the development and implementation of the popular G-Wizard CNC Software.  Bob is also the founder of CNCCookbook, the largest CNC-related blog on the Internet.