I've been collecting these for some time to put into an article like this, so here goes!
Use a 1-2-3 Block as a Small Parts Rack
I did a team build on a little steam engine and had to make a bunch of connecting rods. BTW, team builds are great fun. Each person makes enough of one part so everyone gets the part. It's neat for hobbyists because they can focus on the one part and see a little of what it takes to mass produce some parts instead of just doing a one off. Anyway, I needed a quick way to organize the parts as I moved them along through the construction process so I stuck a 1-2-3 block in a little tupperware container and it was perfect: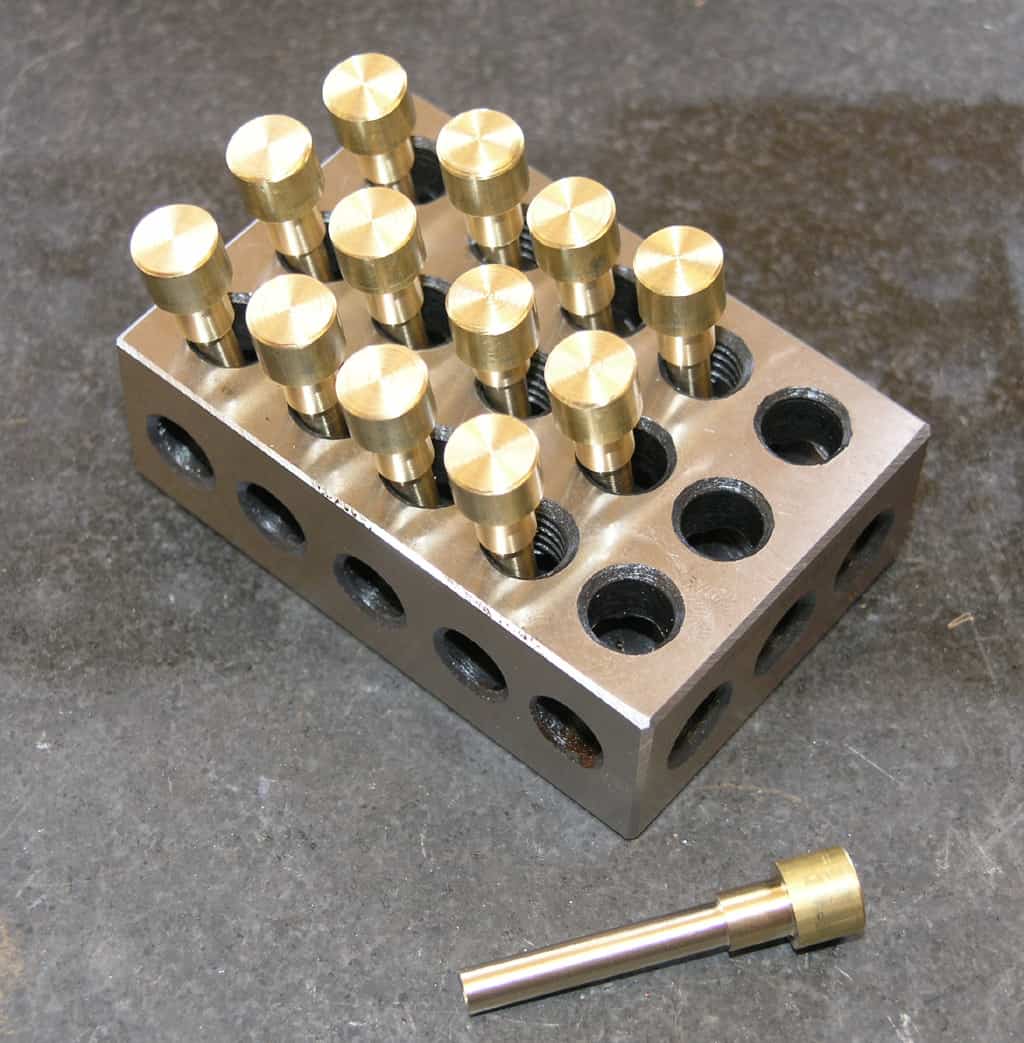 A Handy Vise for Small Parts
It's called a "Forster Swiv-o-ling" vise, and it's a gadget every machinist should have. It's basically a machinist's parallel clamp set up as a vice. Very convenient for fiddling with small parts. Gunsmiths use them, and I got mine from Midway. It was very handy during the making of these tiny little steam engine connecting rods to do a little fine work with a file deburring them.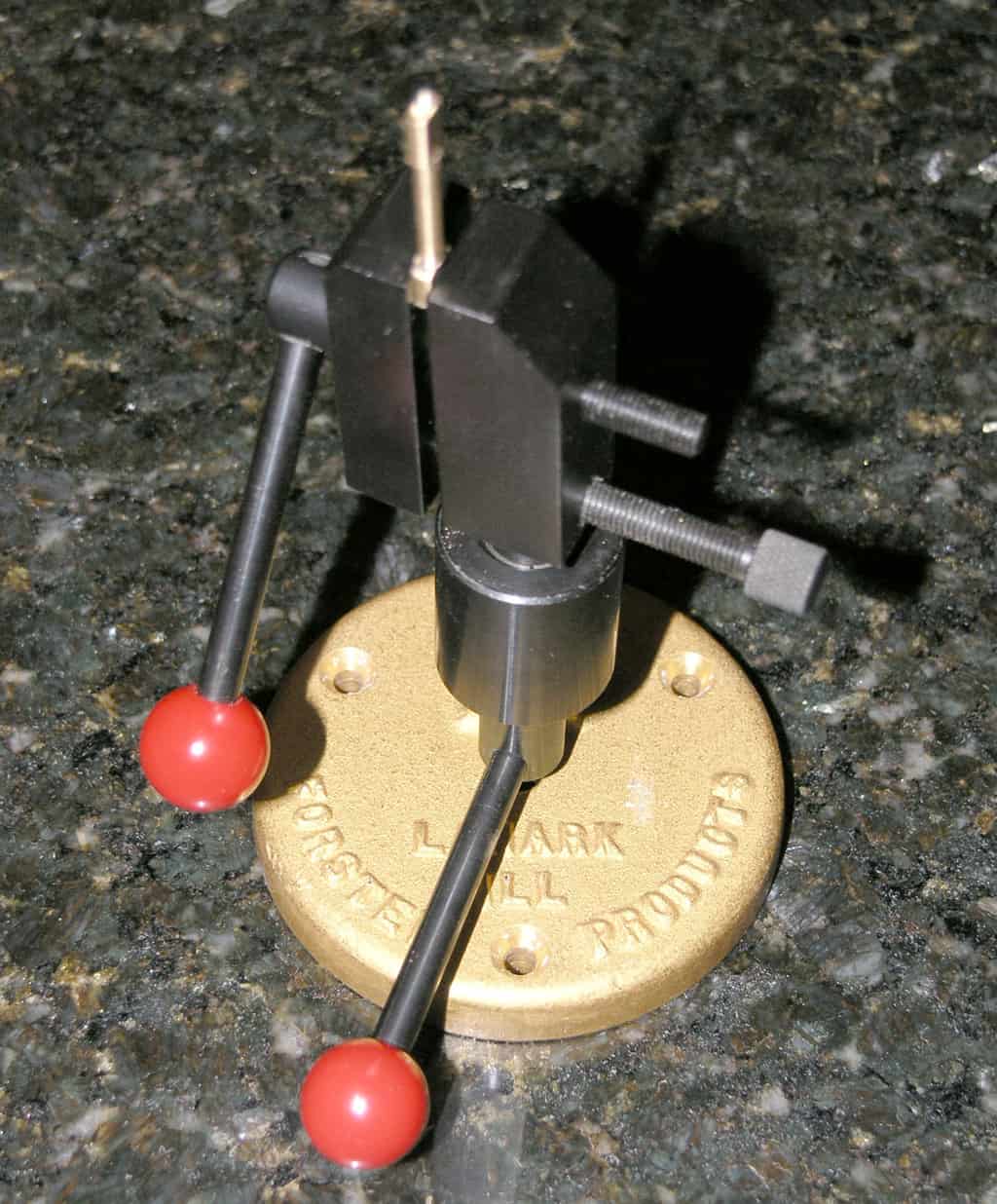 Use a Bearing to Make a Speed Handle
Did this for a collet chuck key on my old manual lathe, simple but effective: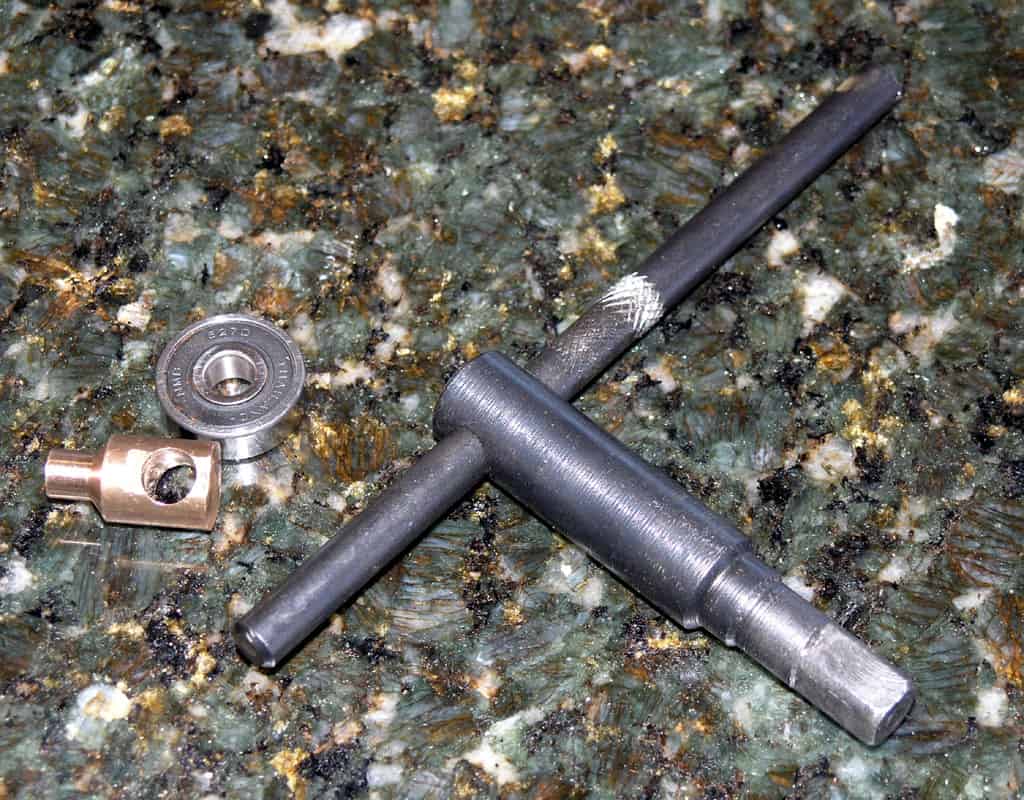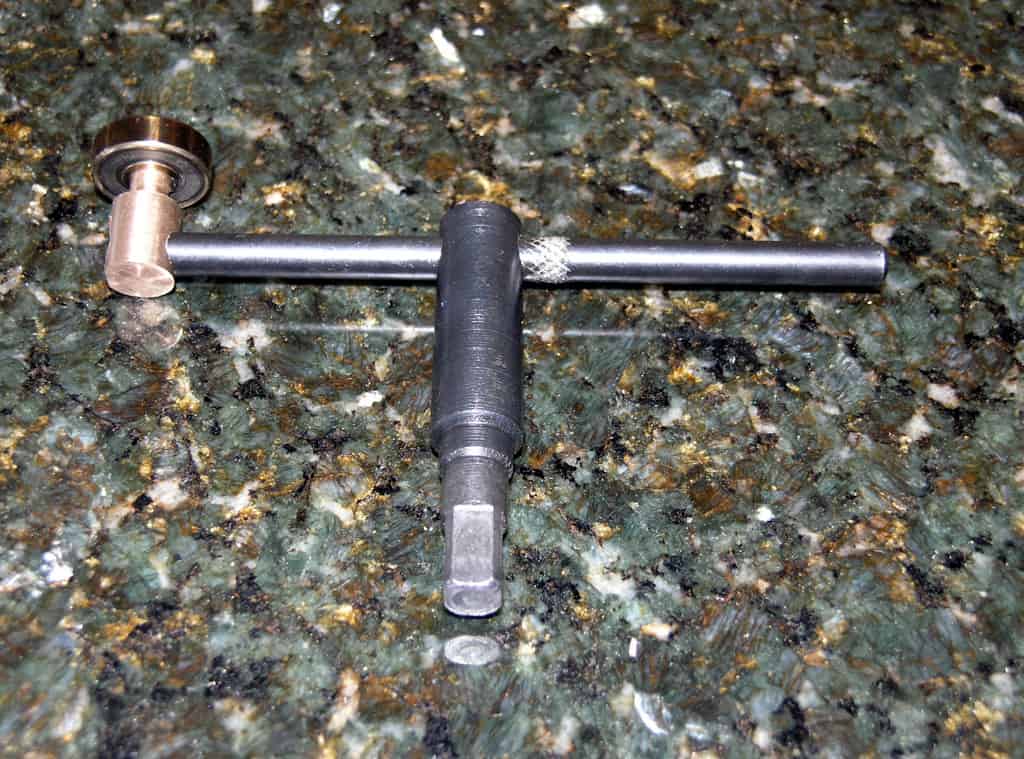 I knurled the key handle to keep the bearing from moving around. A couple of drops of LocTite added to the knurling, and it's solid. I'm sure you can find many other handy uses for a cheap bearing, but this one came out really nice for me.
Machining Hockey Pucks is Fun!
I have found hockey pucks to be easy to machine and handy for various uses such as this set of leveling feet I made for a project: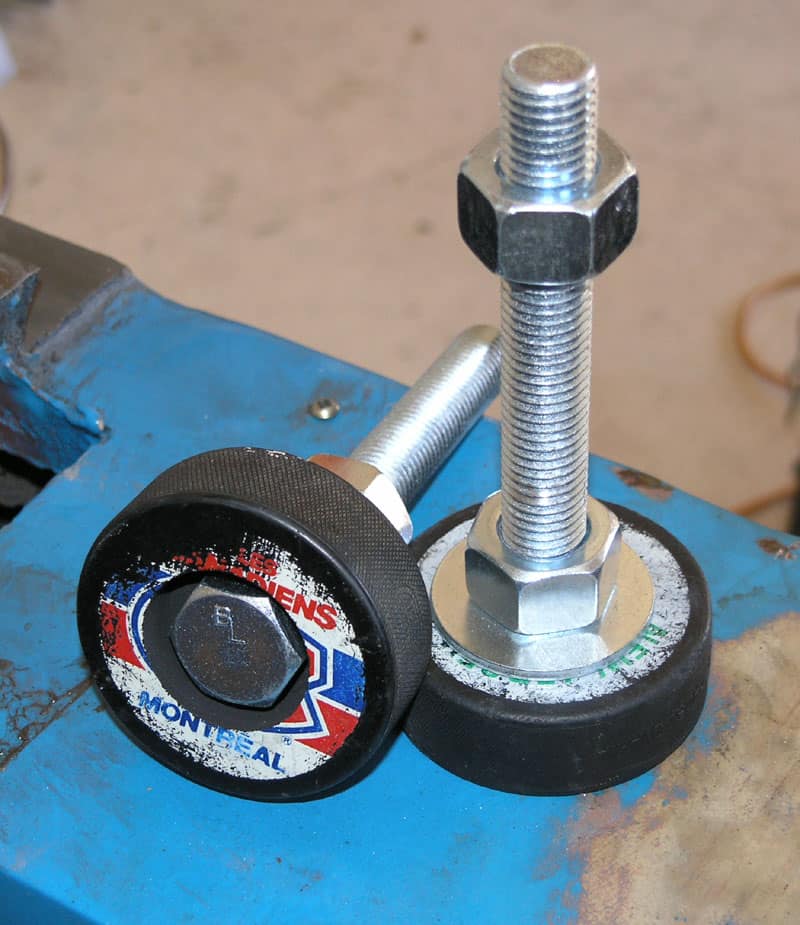 I bought a box of used ones from eBay very cheaply. Now I've got a decent grade of rubber I can machine for various projects.
Kant-Twist Carriage Stop/Vise Stop
I use the little Kant-Twist clamps constantly around the shop. They're handy for all sorts of things, even a carriage stop on a small manual lathe: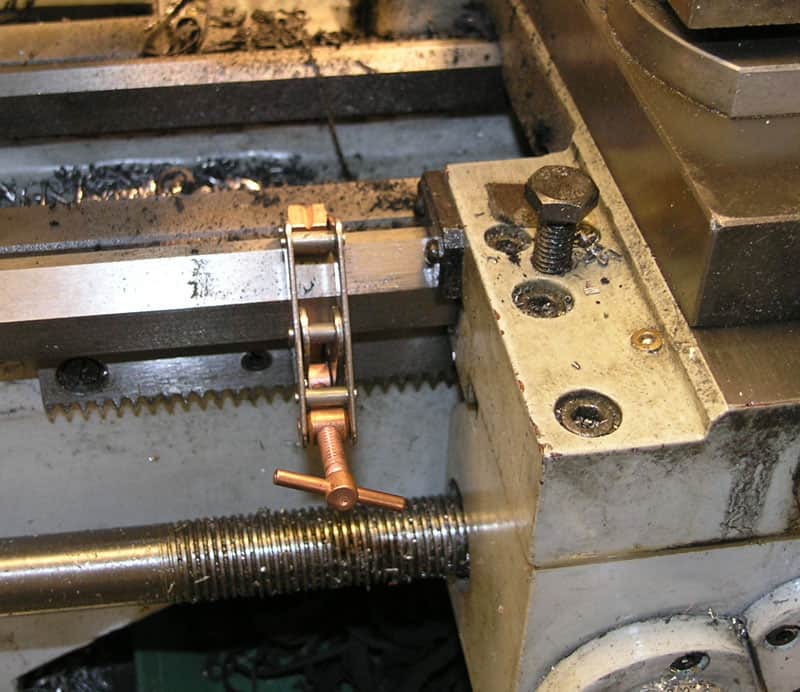 Or as a quick improvised vise stop on your machinist vise: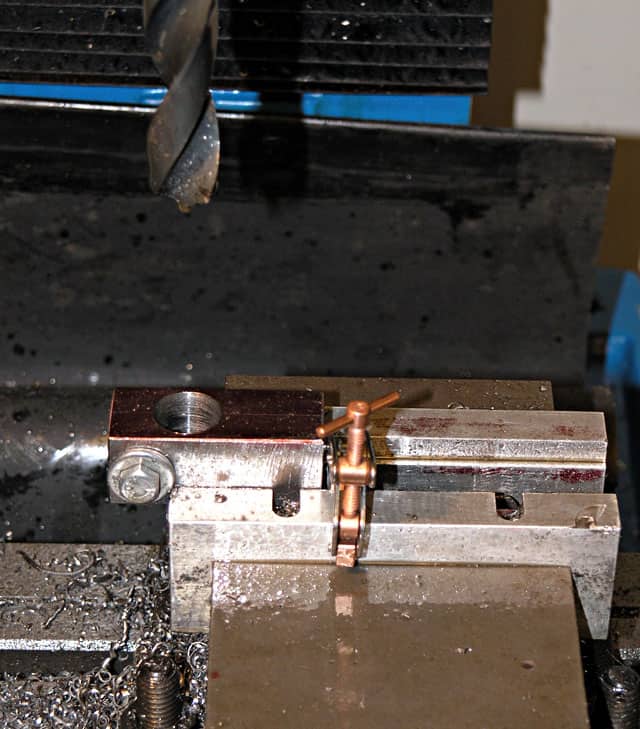 I got to where I think very carefully before I remove a part from a vise, and if I think there's any chance I will want to put it back, I slap a stop on the part on so I can put it back exactly where it came from. Quick and easy!
BTW, I use vise stops so often I made a very nice Milling Vise Stop. It wasn't hard, and I use it more than many tools in my shop.
Like what you read on CNCCookbook?
Join 100,000+ CNC'ers!  Get our latest blog posts delivered straight to your email inbox once a week for free. Plus, we'll give you access to some great CNC reference materials including:
Our Big List of over 200 CNC Tips and Techniques
Our Free GCode Programming Basics Course
And more!
Just enter your name and email address below:
100% Privacy: We will never Spam you!
Bob is responsible for the development and implementation of the popular G-Wizard CNC Software.  Bob is also the founder of CNCCookbook, the largest CNC-related blog on the Internet.