Recently updated on March 22nd, 2023 at 02:56 pm
I confess: I'm a total Tool Hound and Gadget Freak. If I come across something new and neat, I want one. Here's what's been on my list to add to my tool boxes lately:
Small and Handy LED Flashlights
Machinists are often poking around in dark corners, trying to see what's going on. Having a small handy flashlight can really help. I am reminded of this time and again working with others who have a plethora of lights and always one ready for the task at hand. I favor small flashlights and especially LED lights that are brighter and last longer. I want something small enough it is always handy and could be held in the teeth in a pinch. Of the ones I have tried, I particularly like Fenix's E01 and E05 models: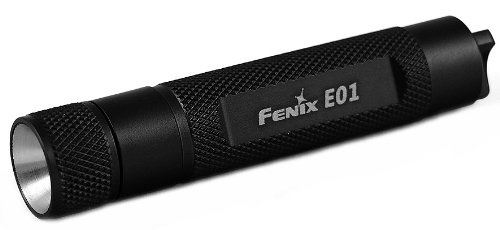 The E01 is smaller and cheaper–keychain sized and way under $20. While the E05 is a little brighter and a little more money–right at $20. While the E05 is nicer, the E01 often suffices. Good enough is good enough where these little utility lights are concerned. I'd almost rather buy two E01's for the price of an E05, but many do prefer the higher performance light.
Cheater Bar for Wrenches
If it helps me get into a tight spot or exert more force on a stubborn fastener, I automatically want one. A pipe is the usual solution when you need leverage, but I like this elegant alternative I found on ToolGuy's column:


It definitely looks handy and the magnets are icing on the cake.
Olfa Rotary Cutter
I had not ever seen a rotary cutter but many swear they're far better than a razor blade for precision cutting of the sorts of materials you'd cut with a razor blade. The Olfa's look pretty nice: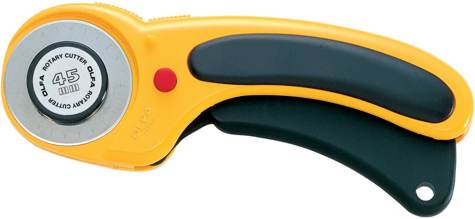 The Olfa Rotary Cutter…
Hat tip to Cool Tools for putting me on to these things.
Nicer Crescent Wrenches
Let's face it, the homely Crescent Wrench is a compromise at best. You use it when you don't have a proper wrench or socket that fits. It's generally not a great tool to use, and it often has so much slop that it next seems to be adjusted correctly. What if you could get a nicer version of the classic? That was my reaction when I saw the Channel-Lock Extra Slim Adjustable Wrench: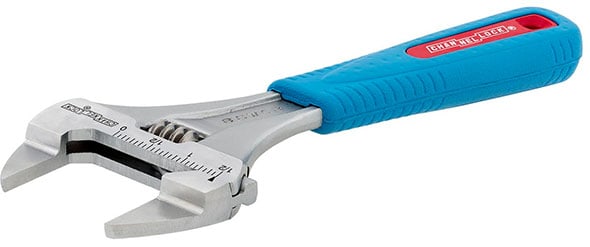 Padded handle, a more machined and less cast look, calibrations (!), fits in narrower spaces–heck, maybe this is a better tool.
Compound Action Pliers
Man, I need to get some of these. For all those times when I'm trying to cut piano wire or something else that's a little too thick, too tough, or just plain too ornery for my regular pliers, these would've been great. I came across two varieties.
Speaking of Crescent, they make a nice pair:

Stanley also makes them, in even greater variety: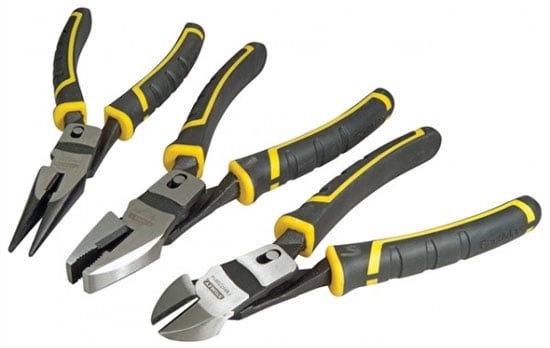 Apparently, the Stanley pliers are not yet available in the US, so you'll have to order via the Internet rather than visiting your local Big Box DIY Store.
Adhesive Rulers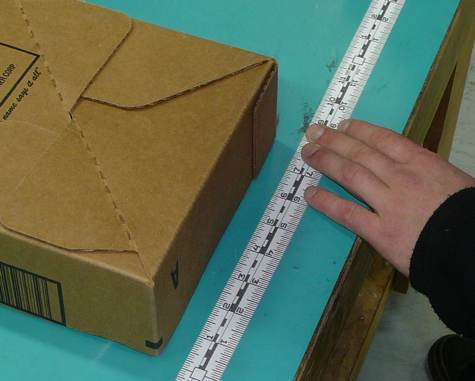 These are just stick-on rules that can be bought by the roll. No biggie, but sure seems like they'd be handy to have on a lot of surfaces around the shop.
Klein Rapi-Drive Screwdriver
Okay, last one. I love the speed brace for sockets. Not as much as my air ratchet wrench, but it is handy. Here's the moral equivalent for screwdriver, the Klein Rapi-Drive:

Flip tip to switch from standard to Philips…
Again, not going to replace your impact driver or other screwdriver power tool, but I can see where they'd be handy. Incidentally, we have an entire article on the World's Best Screwdriver Sets and Klein is there as is the Rapi-Drive.
Like what you read on CNCCookbook?
Join 100,000+ CNC'ers!  Get our latest blog posts delivered straight to your email inbox once a week for free. Plus, we'll give you access to some great CNC reference materials including:
Our Big List of over 200 CNC Tips and Techniques
Our Free GCode Programming Basics Course
And more!
Just enter your name and email address below:
100% Privacy: We will never Spam you!
Bob is responsible for the development and implementation of the popular G-Wizard CNC Software.  Bob is also the founder of CNCCookbook, the largest CNC-related blog on the Internet.