Hi. My name is Bob and I am a Toolaholic. I buy more tools than I need, but I take great pleasure in them. Not every tool sits in the tool box unused–some have come in incredibly handy. This article is about those incredibly handy tools. They're slightly off the beaten path and may not be for everyone, but I get a lot of use out of them. They're "Guilty Pleasures" because you don't absolutely need any of them and they're not bargain basement finds, but I am so glad I have them.
Drill Doctor Drill Sharpener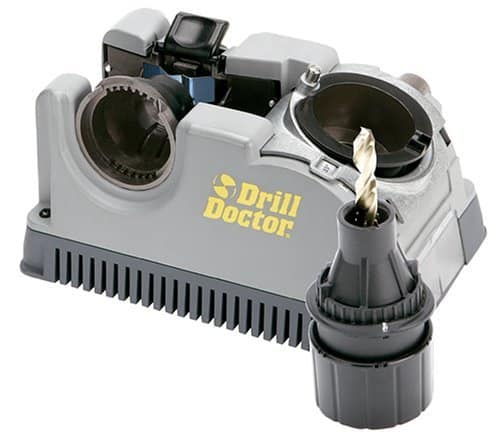 The Drill Doctor DD750X – $129 from Amazon as I write this…
Recently I was working on a sheet metal project (assembling a full flood enclosure for my Tormach 1100 mill) and had to drill a bunch of holes. Something about the sheet metal was being very ornery to my twist drills–they were severely dulling about every 3 holes. For many, they'd either have to soldier on with a dull bit or jump in the car and head to the local hardware store. Not so here–I pulled out my trusty Drill Doctor and sharpened the bits. Once you get used to always having sharp bits, it becomes an outright need to have sharp bits on hand. It's so painful when they're not. The Drill Doctor makes short work of sharpening most twist drills. I went for their higher-end version, the DD750X. It'll do split points, different angles, is super easy to use, and sells for just $129 as I write this. Being able to sharpen my bits easily makes it so worth it!
Kurt Parallel Keeper
I use parallels in my milling vises all the time and I'll bet you do too. These Kurt Parallel Keepers are just the thing for keeping them in place when you are leaning into the enclosure and can't reach your 3rd and 4th hands in to help: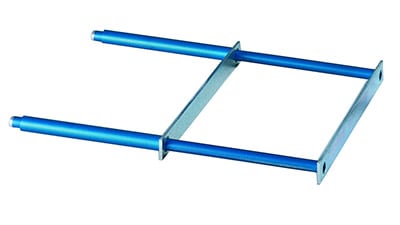 Kurt Parallel Keepers – $60 from Amazon…
They're spring-loaded and sit low on the parallels so they're out of the way.
Haimer 3D "Taster"
Yes, I know, they're now being referred to as 3D "Sensors" but I still love the original "Taster" translation that was used when they first came out. These German-made precision measuring tools are so handy for so many setup tasks that I keep one in a toolholder all the time and have seen many other CNC'ers do the same.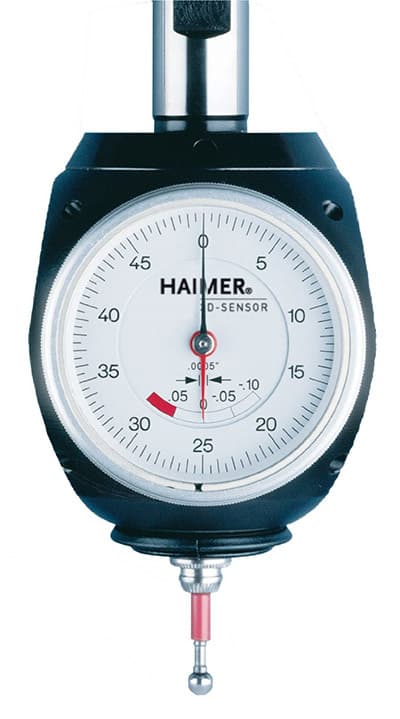 Haimer 3D Taster — $395 on Amazon…
I paid more when I bought mine–in fact a lot more since I bought a cheap Chinese clone first, regretted it, then bought the real thing which was selling for more than the $395 they list for on Amazon. What can you do with one? What can't you do? They're basically fancy but extremely accurate and easy-to-use edge finders. You stick one in your spindle and use it to find your part zero, edges, corners, vise tramming, and all sorts of other common setup tasks. The reason to want one is they're faster and easier than other methods.
Donegan Optivisor LX
As I've gotten older, my eyes have gotten weaker. At first I would take off my glasses for close work. When that quit working or when I needed magnification, I started to love my Donegan Optivisor: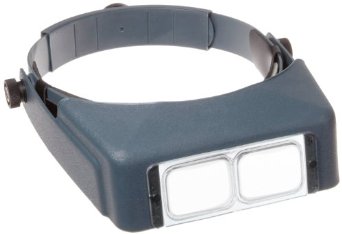 Donegan Optivisor – $29 on Amazon…
I started using these magnifiers a long time ago when I was making jewelry and doing lapidary work such as faceting stones. Talk about close work! I dragged them back out again for soldering and working on PC boards years later. Lately, anytime I am working on something small, I've got my Optivisor on. What I like about them is they have just the right magnification for me (2X), a wide range of focus, they're very comfortable to wear, and you can flip them up to get them out of the way. There's plenty of clearance for my eye glasses, too. Mostly, it's just the comfort factor. I'd love to find an even better version, and I went looking at surgical magnifiers, but everything else is so darned expensive. At $29, I have a couple pairs and I leave one in each of the two rooms of my shop so they're not far away.
Break Free LP-5 and WD-40 in Pump Bottles
Every tool that comes into my shop that might rust or corrode gets a quick wipedown with Break Free LP-5 before I put it into use. This stuff is an amazing rust preventative that has tested extremely well in a number of reviews. I use it on my firearms as well. I live in coastal Santa Cruz, California and I can see the ocean from my shop–but I seldom see rust on anything because of the LP-5. I like the pump bottle:

Break Free LP: Best Rust Preventative I've Found. $16.99 from Amazon…
Aside from working really well, one of the best features of Break Free is there is virtually no perceptible residue.
I still use a fair bit of WD-40 for various tasks. It isn't especially good as a rust preventative–that's what the Break Free does so much better. But for everything from cleaning off cosmolene to using it as a mild lubricant for various stubborn projects to using it as a quick and dirty lube when cutting aluminum in some situations, WD-40 is handy. I just can't see wasting an aerosol on it, so I use a pump bottle. It's cheaper and easier.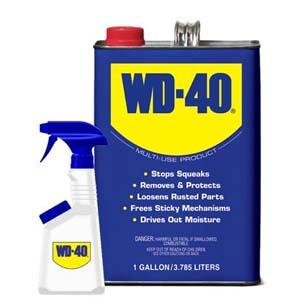 WD-40 by the gallon — $24 at Amazon…
You can get the fancy pump bottle shown, but I just bought a cheapie from the hardware store and labeled it with a Sharpie (you do keep a fresh box of Sharpie's handy at the shop all the time, don't you?). A gallon lasts me practically forever–your mileage may vary.
Moly-Dee Tapping Fluid in a No-Spill Sippy Cup
Moly-Dee is the best darned tapping fluid ever, by a wide margin. I can't tell you how many machinists I've talked to who swear by it. It's a bargain at $12.95 for 16 oz from Amazon:

Moly-Dee — $12.95 for 16 ounces from Amazon…
But don't stop there–invest in what I call a "Sippy Cup:"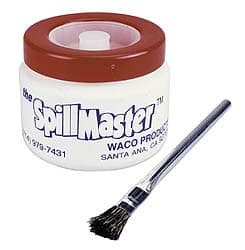 Spill proof container, available from Enco and others…
These spill proof containers have a low center of gravity and a small opening that mostly won't spill. Fill it with Moly-Dee, drop on an open area of your CNC table, and program the machine to dip the tap into the Moly-Dee before each hole. You'll be surprised at how well that works!
Conclusion
I'll stop there. I've got more oddball tools, but these seem like the ones I use most often. Hope they help you out as much as they've helped me!
Like what you read on CNCCookbook?
Join 100,000+ CNC'ers!  Get our latest blog posts delivered straight to your email inbox once a week for free. Plus, we'll give you access to some great CNC reference materials including:
Our Big List of over 200 CNC Tips and Techniques
Our Free GCode Programming Basics Course
And more!
Just enter your name and email address below:
100% Privacy: We will never Spam you!
Bob is responsible for the development and implementation of the popular G-Wizard CNC Software.  Bob is also the founder of CNCCookbook, the largest CNC-related blog on the Internet.