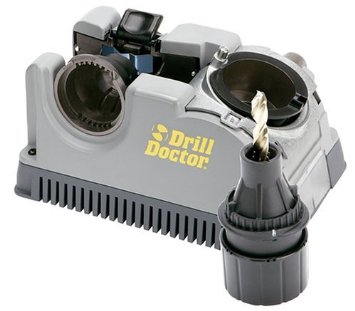 What to get the machinist on your list for the Holiday Season? How to help your loved ones get you the right gift if you're a machinist?
This used to be hard because gifts could be so specialized and hard to find. In the past I've just simply asked that if an item like that appeared on my list, the best thing was to provide a card with a coupon authorizing me to just make the purchase myself. Things are different now though because of the Internet, which has changed so many things. You can provide links that make it easy to purchase almost anything, even if the buyer doesn't know much about machining and would never guess where to find the gift you'd most like them to purchase. In fact, you can even find most things on Amazon, especially now that they're listing industrial items.
Here's my list of Tooling Gift Ideas for the Machinist with links back to Amazon. I've tried to pick out some things that are a little off the beaten path so your machinist gift recipient may not already have them.
These are all items I've personally used, and in the spirit of full disclosure, the links are all Amazon affiliate links. We get a small kickback to CNCCookbook in the event you use the link to make a purchase. If you don't want us to have the kickback, that's fine. Just search Amazon for the item and you'll find it quickly and be able to purchase.
#1 – Drill Doctor DD750X Drill Bit Sharpener
I hate working with dull twist drills, so I love my Drill Doctor. It makes short work of sharpening a bit. I always take a close look at any bit I pull out of the index and if it looks worn at all, I just pop it into the Drill Doctor and pretty soon I have a nice sharp bit ready to go. I wrote about the Drill Doctor as an ideal gift some time back, and apparently others like this idea too. The article has been popular, and I want to give a shout out to Okuma who recently featured our review of it on their great list of gift ideas for machinists. Thank you Okuma!
#2 to #5 – 4 Great Machinist's Books
Any one of these would make a great gift for a machinist–I've got all four and really enjoyed them. In fact, l liked them so much that we're running a free drawing to give away each of the four to a different lucky machinist. If you want to make sure you get one in particular, here are their links on Amazon:
CNC Programming Handbook, Third Edition
Machine Shop Trade Secrets by James Harvey
Metalworking Sink or Swim by Tom Lipton
Metalworking Doing It Better by Tom Lipton
#6 – Air Compressor Automatic Drain, 110V
These are cheap insurance and will add years of life to your air compressor. They pop open every 45 minutes or so (adjustable) for a few seconds so the water gets blown out of the tank instead of sitting there rusting the tank and weakening it. They're easy to install and work great. Highly recommended for anyone with an air compressor large enough to have a tank drain. Highly recommended.
#7 – Sharpie TiG Electrode Grinder
The best gifts can be luxuries we covet, but would never otherwise buy for ourselves. I've jealously coveted this little handheld electrode grinder ever since a friend got one. Sure I can stroll over to my regular grinder to sharpen my 'trodes, but this one is dedicated and sits right by the welder where it's handy. Like I said, it's a luxury I covet but will probably never own unless one is given to me as a gift.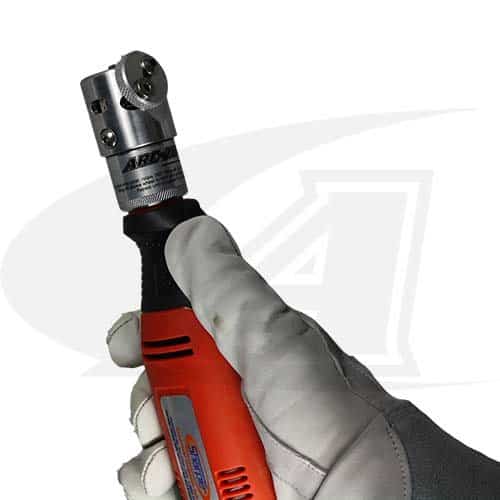 Do you use 123 Blocks as spacers and stops to line things up? Me too, all the time. And do you often run into situations where it's a little hard to measure some kind of inside dimension? Yep, that's also familiar. What if you had an "Adjustable 123 Block?" Think of it like an adjustable wrench. Most of the time you want a wrench of the exact size needed. But when you don't have that wrench available, you reach for your adjustable wrench and you're darned glad to have it. So it is with a Planer Gage. Open it up to measure an inside dimension and then mic it or use calipers to see what the dimension was. Or, set it to a precise dimension you want to repeat.
It's surprising how handy these darned things are, even though I'll bet there's at least a generation of young machinist's who have no idea what a "Planer" is in a machine shop, or a "Shaper" either for that matter.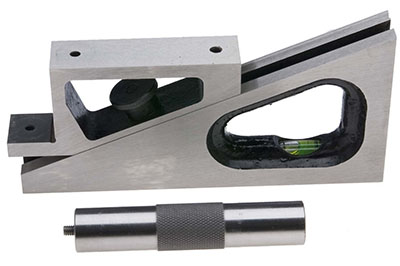 This is one of those things I've known about forever and wouldn't have ever gone near. Until I saw one in use. I was wiring up the cable harness for my Tormach Lathe's Tool Turret. The electronic cabinet for the machine is neatly wired, but it's in a narrow spot where not much light gets in. Working in shadow is no fun and I harkened back to all those claustrophobic times trying to see what in the heck was going on while underneath my car.
John Bower, who runs Santa Cruz Electronics where the lathe is located (drop by and check it out, he's the local Tormach dealer) happened to have just the right gizmo–one of these strap-on headlamps. Wow, what a difference! Now we had a nice bright circle of light focused exactly where we were working. What a handy gizmo to have stuck in the toolbox for just such an occasion.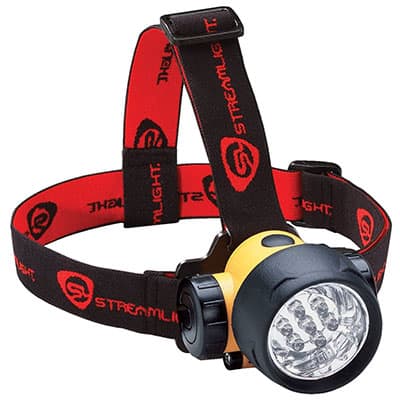 Speaking of lights, does your Machinist have a nice LED flashlight in his toolbox where it's handy? These little Nebo lights are very cool and not too expensive. Seems like I can always use one more to stash in a new place. Reminds me–I need to stuff one in the glove compartment of my truck. It'll come in handy some day!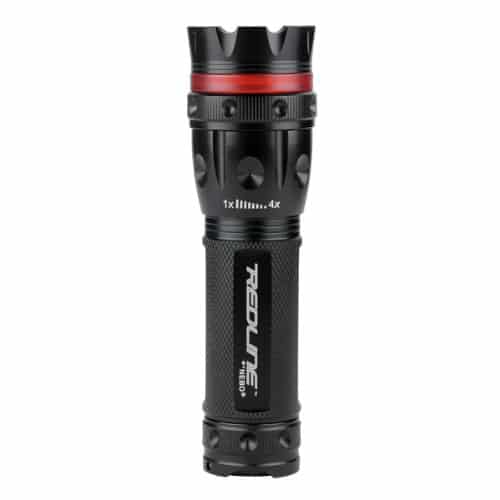 Conclusion
Well there you have it–10 gift ideas for your machinist friends and family. I had so much fun putting this together I wound up one-clicking a couple of gifts for machinist buddies. I hope you find something here that helps fill out your gift list.
Like what you read on CNCCookbook?
Join 100,000+ CNC'ers!  Get our latest blog posts delivered straight to your email inbox once a week for free. Plus, we'll give you access to some great CNC reference materials including:
Our Big List of over 200 CNC Tips and Techniques
Our Free GCode Programming Basics Course
And more!
Just enter your name and email address below:
100% Privacy: We will never Spam you!
Bob is responsible for the development and implementation of the popular G-Wizard CNC Software.  Bob is also the founder of CNCCookbook, the largest CNC-related blog on the Internet.