Recently updated on March 23rd, 2023 at 02:18 pm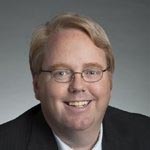 Have you dreamed of starting your own business? What challenges do you think you'd face?
I've been an entrepreneur all my life: CNCCookbook is the 4th startup company I've founded, and I've been an executive at 4 more startups on top of those. Over 2 million CNC'ers just like you come to our web site every year, and CNCCookbook is a very successful business as a result.
I love my business and I used every trick and technique I learned over the past 32 years as an entrepreneur to make CNCCookbook what it is. I like life as an entrepreneur so much that I am constantly trying to help others succeed.
The reason this has worked so well for me is that I've put together all of that experience to create a logical system for doing the three things needed to create and build a successful business:
Identify a product idea that will succeed.
Build an audience that will be receptive to the idea.
Convince that audience to become customers by purchasing the product.
Those three things, in a nutshell, are what it takes to start your own CNC Business, and I've got a detailed process for each.
I've helped a lot of folks make their own businesses more successful by answering every imaginable question about how to go forward. But nobody has ever asked me for the detailed recipe of how I've made my own companies successful.
What if you could get that recipe and learn the exact process I've followed, including a whole bunch of things I've never shared anywhere before–would that be interesting to you?
I am thinking of creating a premium online course that would run for 6 weeks, and would take you step by step through my detailed process. By the end, you would deeply understand exactly what I've done and you'd be able to apply that same process to your own business.
The course I'm thinking of isn't for everyone. It's for people who can't spend $180,000/year on an agency that has all the answers. It's for people who want to see results as soon as possible.
If you're looking for a magic bullet that will get you all of the results with no work, well, that simply doesn't exist.
And if you're looking for a solution that will let you make millions and sit on the beach in exchange for a $29 ebook, that's not what this is, either.
What I've got to offer is for folks who are serious about investing in their long-term business. Folks who work hard and can put in time each week to make progress towards your goal.
Before I invest the huge amount of time it will take to put together a first class course like this, I want to understand more about my potential audience and your needs.
You can help me out a lot by taking a quick survey. Your survey answers will determine whether I go forward to create the course and will help shape what the course will be:
Like what you read on CNCCookbook?
Join 100,000+ CNC'ers!  Get our latest blog posts delivered straight to your email inbox once a week for free. Plus, we'll give you access to some great CNC reference materials including:
Our Big List of over 200 CNC Tips and Techniques
Our Free GCode Programming Basics Course
And more!
Just enter your name and email address below:
100% Privacy: We will never Spam you!
Bob is responsible for the development and implementation of the popular G-Wizard CNC Software.  Bob is also the founder of CNCCookbook, the largest CNC-related blog on the Internet.