Recently updated on March 8th, 2023 at 04:09 pm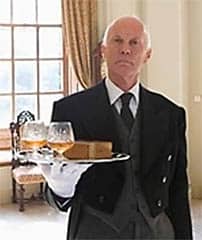 Fine hotels always have a concierge.  Their job is to help you with anything you need.  You can ask the concierge where to get the best seafood in town and not only will they tell you all about the best restaurant, they will even call and make a reservation for you.
With G-Wizard, we offer Machine Concierge Service.  Defining a new machine profile for G-Wizard is easy, but if you'd rather have us do it for you, we're happy to help–free of charge.
To get us started, just send an email to sales@cnccookbook.com requesting a new machine profile.  Tell us the make and model of your CNC machine, and if possible, provide a link to the manufacturer's page describing the machine.  We'll take it from there and notify you when the profile is ready for download.
Give us up to 48 hours to create your profile.  If you don't hear back in that time, feel free to nudge us with another email.
If you want to get your profile faster, like I said, it's easy to make on yourself.  You'll need to visit your CNC Machine's specification page (usually on their web site) and find out these things:
Fastest rpm the spindle can go.
Slowest rpm the spindle can go.
How fast can the cutter move in a cut?
How powerful is the spindle?
That's really all there is to it.  We have a video on this page that walks you through it:  Basic Machine Setup