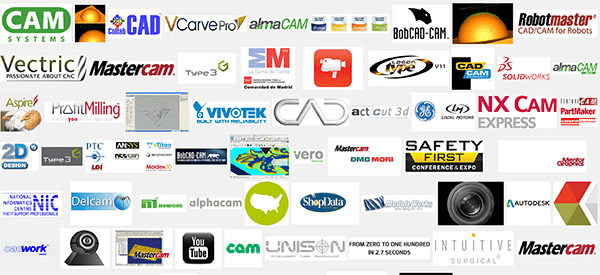 Every year, CNCCookbook surveys readers on their CAM Software. The results provide an invaluable guide to CAM for the CNC World. This year we received nearly 300 responses.
Product Managers at a variety of CADCAM companies, large and small, tell me they find the results very valuable in their own planning. There's no other source of information quite like these surveys, so I wanted to get these initial results out as soon as I could.
We've done these CAM surveys in 2010, 2012, 2014, 2015, 2016, 2017, 2018, 2020, 2021, and now 2023, so there is historical data to compare against when looking for trends.
Let's start by taking a look by category at market share.
Overall CAM Software Market Share
Here is the overall CAM Market Share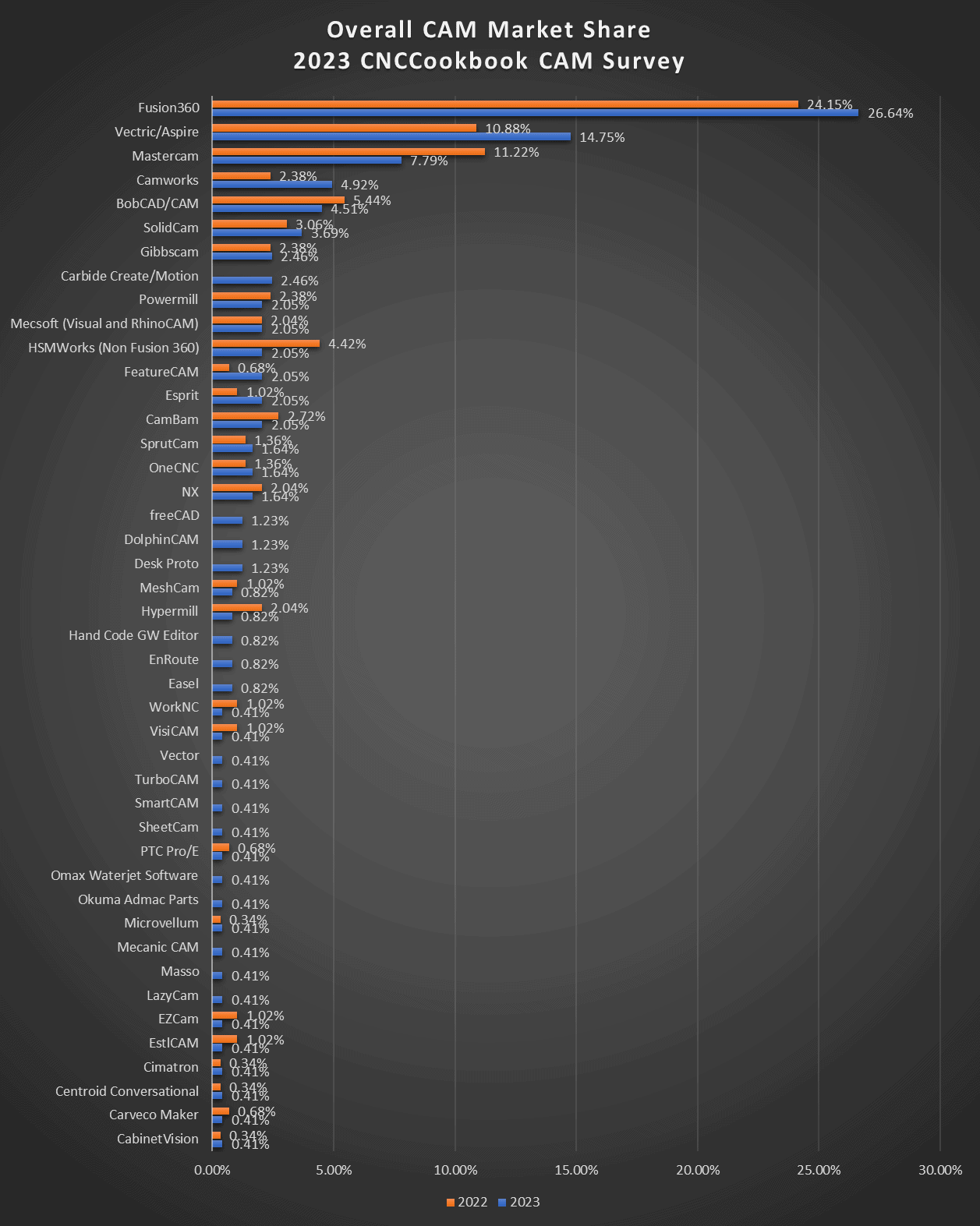 The trends are interesting:
Fusion 360 continues to gain share and is the overall market leader.
Vectric/Aspire, Camworks, and Solidcam are also continuing to gain share.
Mastercam, BobCAD, and HSMWorks are all down on share.
So, the market continues to consolidate, but at this point, is still pretty highly fragmented.
Customer Satisfaction Awards
Which packages did customers love the most? There's a lot more detail in the eBook (see below), but here are the winners.
First place goes to Carbide Create:
Congratulations to the Carbide Create team! Carbide Create is an excellent solution for beginners. It's a title little integrated CAD/CAM package that is quite powerful. My friend Jaime (CNC With Jaime) does all of her sign carving with it.
The Silver Customer Satisfaction Award Winner this year is OneCNC: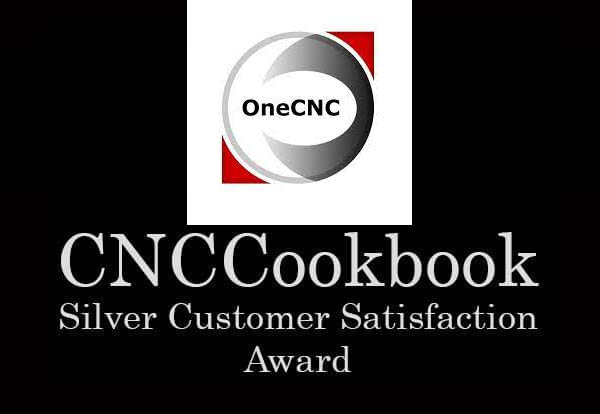 Congratulations to the OneCNC team!
Customer Satisfaction Award Winners over the Years
We think the customer satisfaction awards are a big deal as they represent actual user's evaluation of the software. After all, who would know more than actual users who live with a package day after day and use it to do their work?
Here is the roster of Customer Satisfaction Award winners over the years:
CarbideCreate 2023
OneCNC 2023
PowerMill 2021 & 2016
SprutCAM 2020 & 2016
SolidCAM 2018 & 2017
HyperMill 2021
Mastercam 2021
Siemens NX 2020
Gibbscam 2018
CamBam 2018
Surfcam 2017
If you'd like to learn more about the Customer Satisfaction Awards, for example, the scores of all the top packages, refer to our eBook (see below).
Here's the big chart of all customer satisfaction scores. Note that we only include packages below that had at least 5 responses: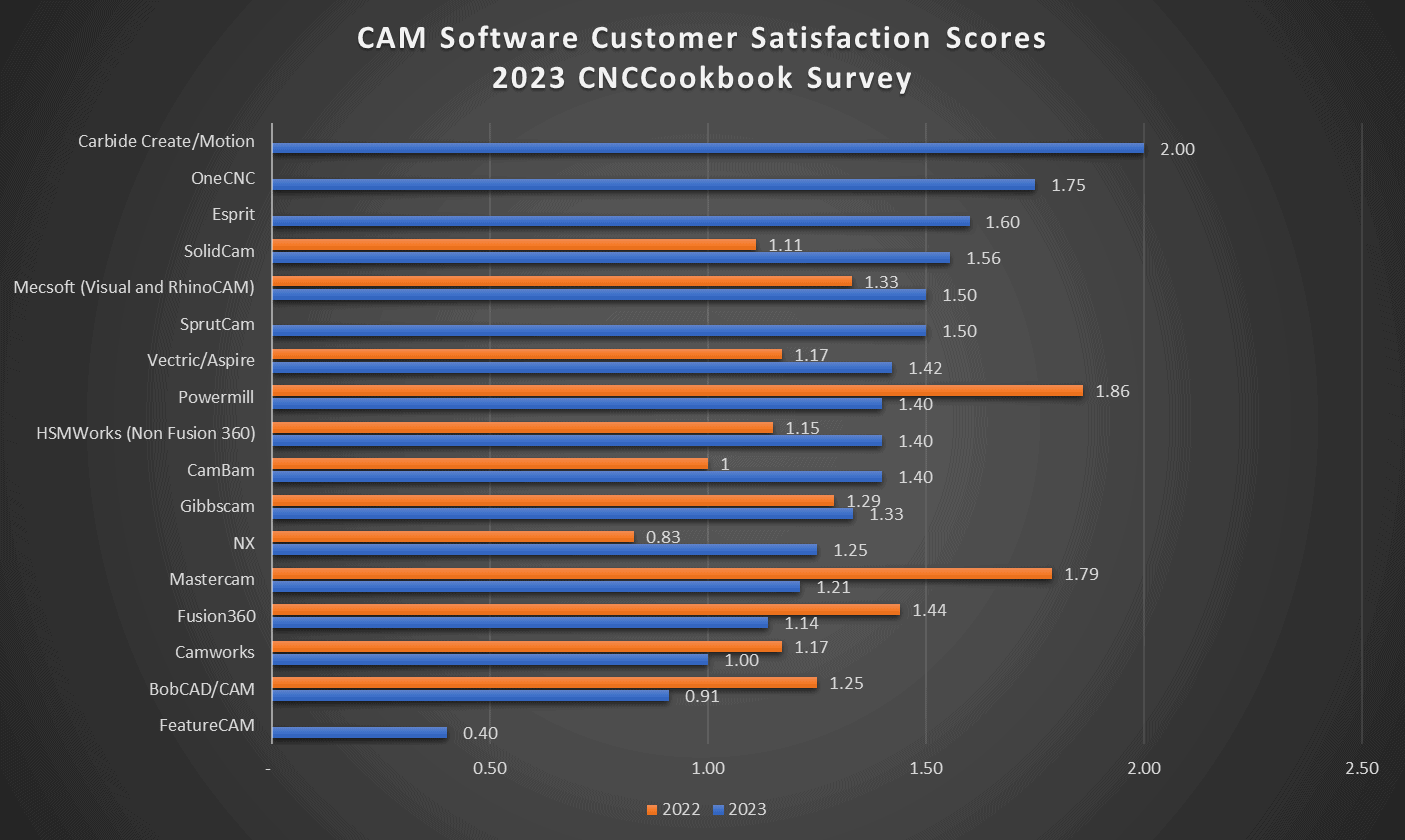 CAM Software Complaints
What causes readers to knock down their Customer Satisfaction Score on these CAM Packages?
Here is a ranking of the most popular CAM Package Complaints: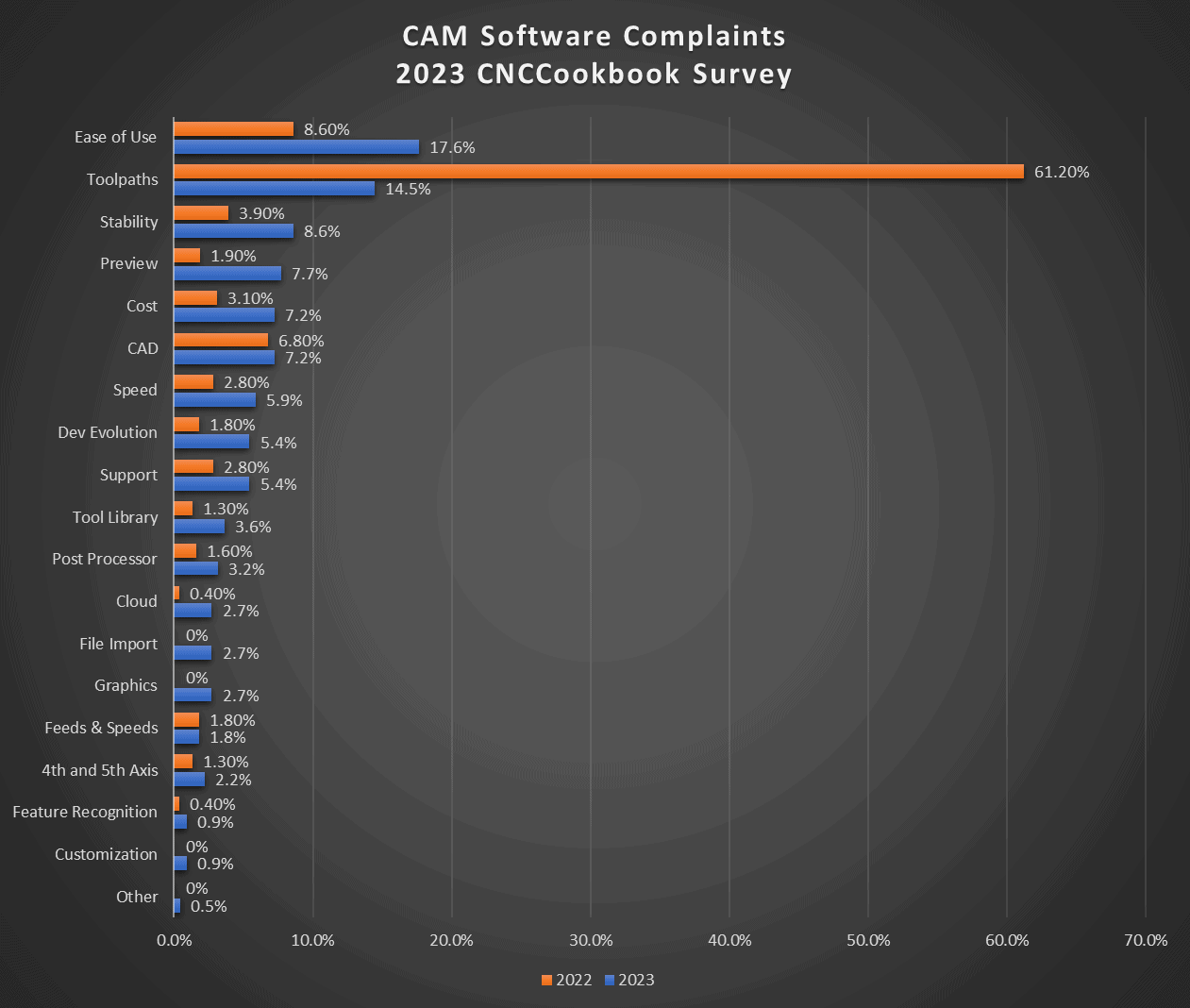 This year, complaints were way up in most of these areas with the exception that Toolpaths are way down in terms of complaints, though they're still very high on the list.
CAM Software Favorite Features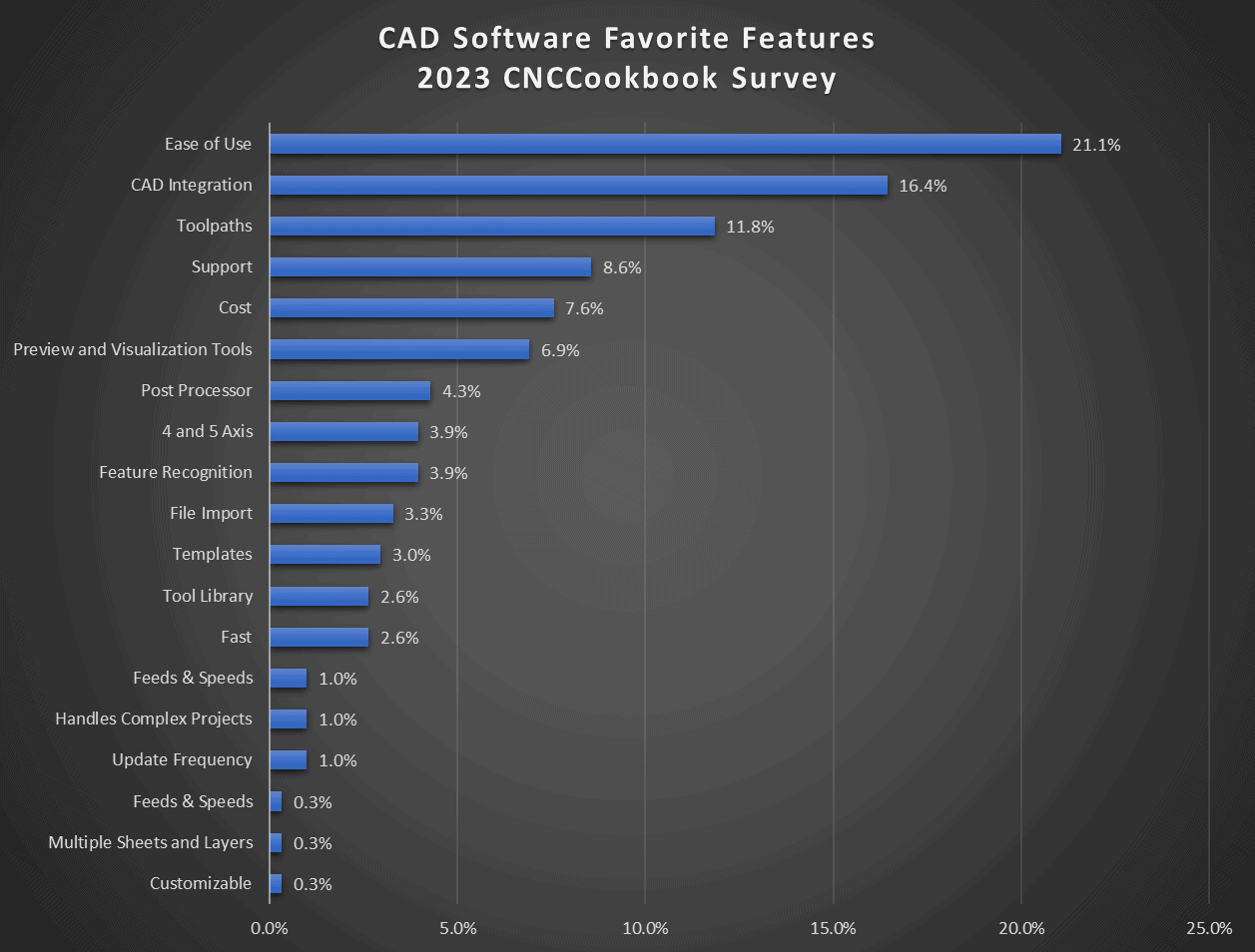 These are the areas that respondents noted in their Top 3 favorite features of their chosen CAM software.
CAM Software Pros and Cons
Let's look at these on a package-by-package basis. Note that in some cases, you will see the same dimension called out as both a Pro and a Con. That's simply telling you the user base is split on those areas.
Fusion360

Pros
CAD Integration
27.9%
Ease of Use
17.6%
Cost
17.6%
Toolpaths
10.3%
4 and 5 Axis
5.9%
Cons
Ease of Use
25.0%
Cost
12.5%
Cloud
10.7%
Stability
8.9%
Update Frequency
7.1%
Toolpaths
5.4%
Preview
5.4%
File Import
5.4%

Vectric/Aspire

Pros
Ease of Use
22.9%
Preview and Visualization Tools
14.6%
Support
10.4%
Toolpaths
10.4%
CAD Integration
8.3%
Fast
6.3%
File Import
6.3%
Tool Library
6.3%
Cons
Toolpaths
25.0%
Ease of Use
16.7%
Support
12.5%
Preview
8.3%
Feeds & Speeds
8.3%
Graphics
8.3%

Mastercam

Pros
Ease of Use
25.0%
Support
25.0%
Toolpaths
20.0%
Preview and Visualization Tools
5.0%
File Import
5.0%
Templates
5.0%
Post Processor
5.0%
Tool Library
5.0%
Cost
5.0%
Cons
Ease of Use
18.2%
Toolpaths
18.2%
Preview
13.6%
CAD
9.1%
Stability
9.1%
Cost
9.1%

Camworks

Pros
CAD Integration
25.0%
Feature Recognition
20.0%
Toolpaths
15.0%
Templates
10.0%
Ease of Use
5.0%
Support
5.0%
Fast
5.0%
Customizable
5.0%
Handles Complex Projects
5.0%
Preview and Visualization Tools
5.0%
Cons
Ease of Use
18.8%
Toolpaths
18.8%
Speed
12.5%
Post Processor
12.5%
Feature Recognition
12.5%
Stability
6.3%
Customization
6.3%
Cost
6.3%
5 Axis
6.3%

BobCAD/CAM

Pros
Ease of Use
33.3%
Toolpaths
25.0%
Preview and Visualization Tools
8.3%
CAD Integration
8.3%
File Import
8.3%
Post Processor
8.3%
Feature Recognition
8.3%
Cons
Toolpaths
33.3%
Ease of Use
16.7%
CAD
16.7%
Stability
16.7%
Cost
16.7%

SolidCam

Pros
CAD Integration
35.3%
Feeds & Speeds
17.6%
Ease of Use
11.8%
Preview and Visualization Tools
11.8%
Post Processor
11.8%
Toolpaths
5.9%
Tool Library
5.9%
Cons
Toolpaths
16.7%
Preview
16.7%
Stability
16.7%
Graphics
16.7%
Speed
16.7%
Cost
16.7%

Gibbscam

Pros
Toolpaths
45.5%
Ease of Use
18.2%
Tool Library
18.2%
CAD Integration
9.1%
4 and 5 Axis
9.1%
Cons
Ease of Use
22%
Stability
22%
Toolpaths
11%
CAD
11%
Tool Library
11%
Post Processor
11%
Update Frequency
11%

Carbide Create/Motion

Pros
Ease of Use
42.9%
Update Frequency
14.3%
Preview and Visualization Tools
14.3%
File Import
14.3%
Feeds & Speeds
14.3%
Cons
File Import
50.0%
Toolpaths
25.0%
Feeds & Speeds
25.0%

Powermill

Pros
Toolpaths
40.0%
Ease of Use
20.0%
CAD Integration
20.0%
4 and 5 Axis
20.0%
Cons
Update Frequency
33.3%
Toolpaths
16.7%
Tool Library
16.7%
Stability
16.7%
Speed
16.7%

Mecsoft (Visual and RhinoCAM)

Support
28.6%
CAD Integration
28.6%
Ease of Use
14.3%
File Import
14.3%
Cost
14.3%
Ease of Use
66.7%
CAD
33.3%

HSMWorks (Non Fusion 360)

Pros
CAD Integration
42.9%
Ease of Use
14.3%
Support
14.3%
Post Processor
14.3%
Cost
14.3%
Cons
Toolpaths
20.0%
Preview
20.0%
Tool Library
20.0%
Stability
20.0%
Customization
20.0%

FeatureCAM

Pros
Feature Recognition
50.0%
Preview and Visualization Tools
25.0%
Templates
25.0%
Cons
Update Frequency
66.7%
Toolpaths
33.3%

Esprit

Pros
Post Processor
33.3%
Ease of Use
16.7%
Support
16.7%
Fast
16.7%
Feature Recognition
16.7%
Cons
Update Frequency
66.7%
Toolpaths
33.3%

CamBam

Pros
Support
40.0%
Ease of Use
20.0%
Fast
20.0%
Templates
20.0%
Cons
<None>
CAM Demographics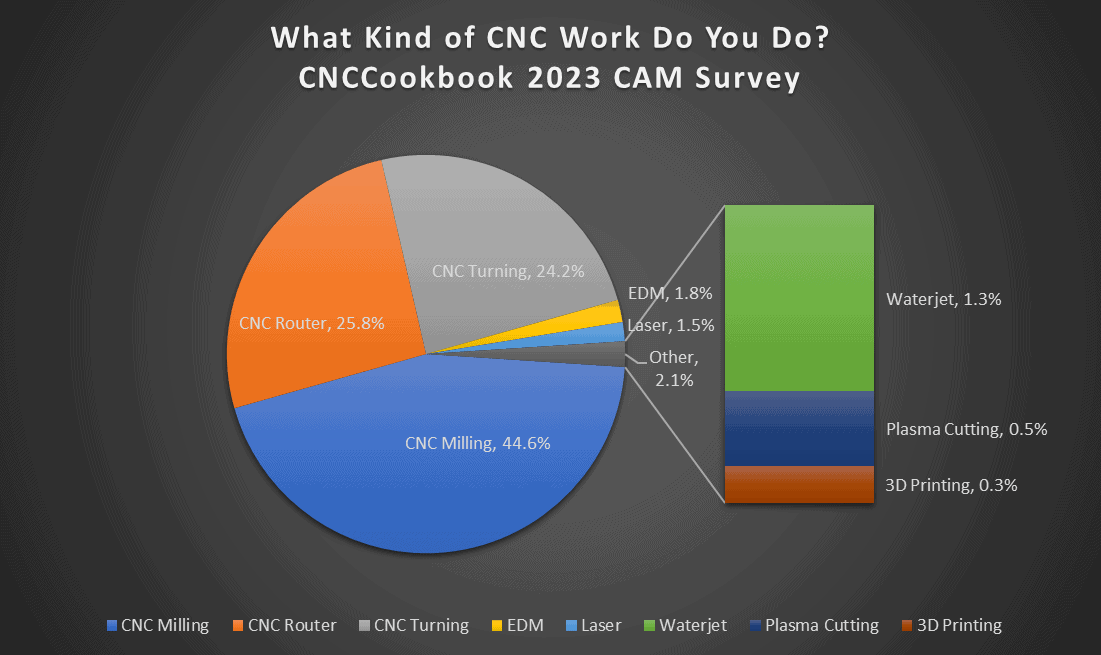 These results are pretty similar to last year with Milling down slightly and Router and Turning work both up slightly.
Evaluating New CAM Software?
19.91% of respondents said they were evaluating new CAM Software compared to 20.67% last year.
Conversational Programming
About 50% of you have used Conversational Programming to avoid having to CAM. This is up from last years 45% number.
Conversational Programming is a time saving and simpler alternative to CADCAM for certain jobs. I like to think of it as making it super easy to do all the sorts of things manual machinists do just by filling out a quick wizard.
Conversational Programming can be delivered as a stand-alone software package like our G-Wizard Editor or it can be built right into your CNC Control. It can make it a breeze to make simple parts or to add simple features to other parts.
Here's G-Wizard Editor's list of Conversational Turning Wizards to give an idea: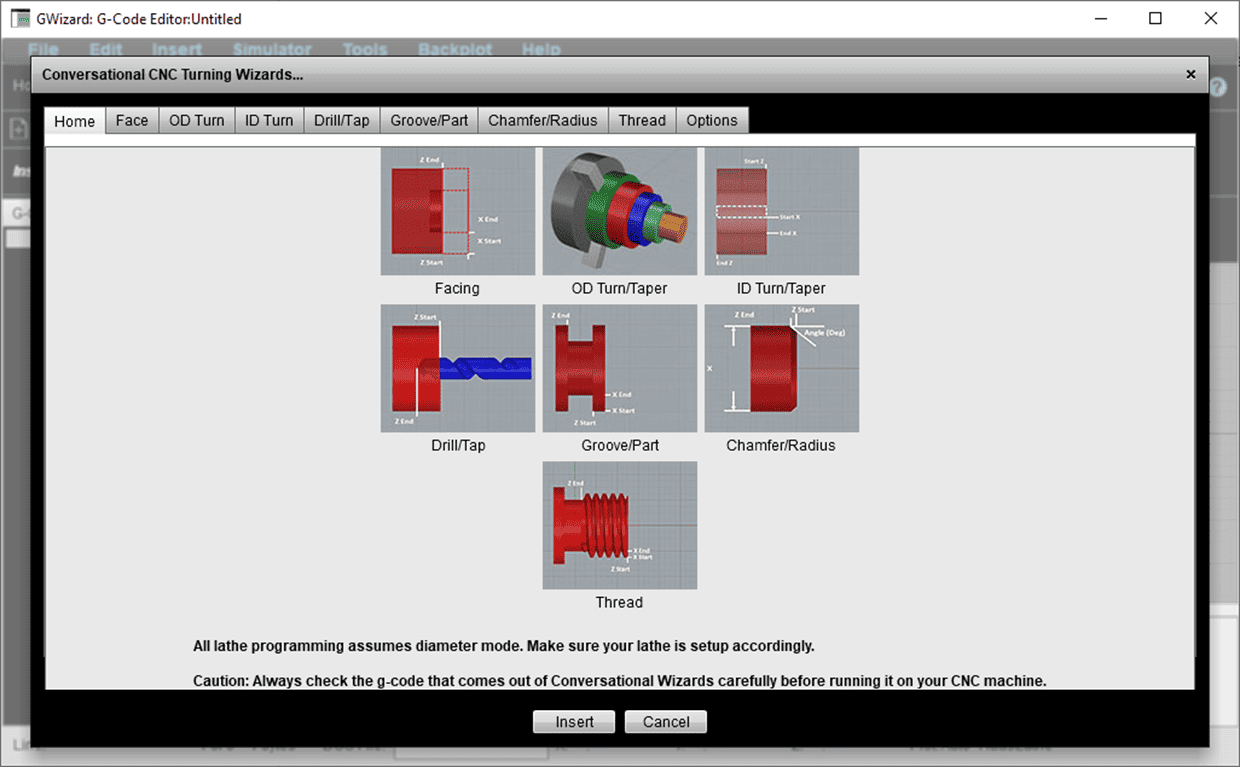 Do you modify your CAM-generated g-code by hand?
Results:
-Frequently: 16.3%, up from 12.2% last year
-Sometimes: 49.78%, down from 54.7% last year
-Never: 33.92% nearly unchanged from last year
Being able to modify your CAM's g-code can be a powerful tool. If your shop lacks this capability, you're missing out on a lot of opportunities to improve automation and profitability.
To get an idea what's possible, check out 37 things your CAM won't do for you that g-code programming can. It will show you what's possible with a little g-code programming added to CAM.
Our respondents use this capability to do the following kinds of things: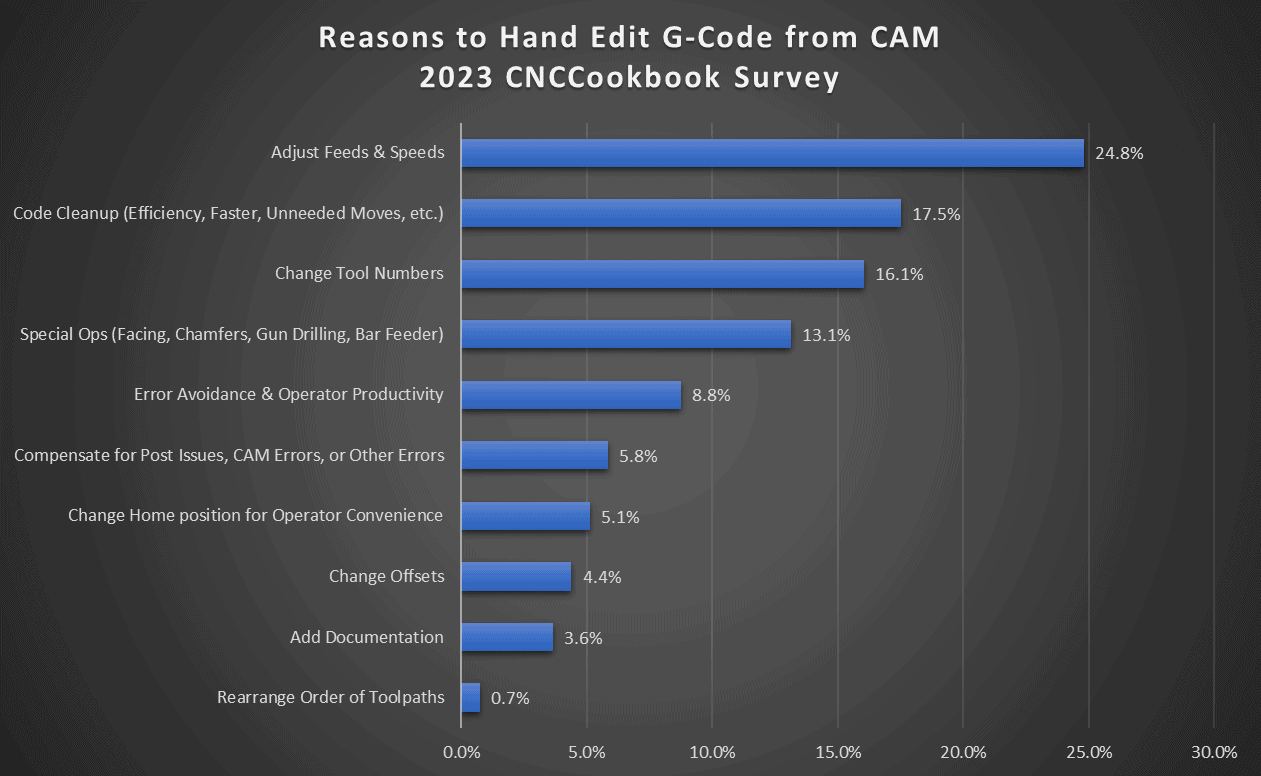 Testing and Proofing CAM-Generated CNC Programs
How do you test or proof your CAM-generated programs?
Proofing programs to avoid crashes and other errors is critical before you run them on a machine. Here's how the survey respondents go about testing their programs:
15.11% Cut "air" on the machine (down from 17.92% last year)
60.89%run the code through the CAM simulator (down from 62% last year)
9.78% use a stand alone simulator (same as last year)
The remainder use some combination of the three.
Note that trusting the CAM Simulator is down. Most people do trust them. What can be more sexy than watching that simulation? It's full 3D and you'd swear it has to be accurate.
The issue is the way CAM program simulators work. If your CAM program includes a true CNC g-code simulator, then yes, it can be used to help test g-code programs.
The thing is, most CAM programs don't. They just plot the same geometry information that was used to create the g-code output by the postprocessor. This allows for subtle bugs to creep in that are not detectable in the CAM backplot.
For example, bugs in the post cannot be detected this way because the post is downstream of that geometry info. In other words, you aren't really performing an independent test on the g-code. Relying on this type of simulator is fraught with peril.
Because of that, a lot of experienced machinists insist on a separate simulated backplot as a sanity check for their g-code before they'll run it. It doesn't cost very much or take very long to have this peace of mind, so it's something you should consider.
Proving programs is just one of the reasons folks rely on our G-Wizard Editor software. We wrote an article that details the sorts of problems a simulator like G-Wizard can eliminate from your programs:
5 Ways G-Code Simulators Crush CNC Errors
Conclusion
As always, we've learned a lot from our market survey. If you liked it, be sure you're subscribed to our blog newsletter so you don't miss future installments. There's a signup form right below.
Like what you read on CNCCookbook?
Join 100,000+ CNC'ers!  Get our latest blog posts delivered straight to your email inbox once a week for free. Plus, we'll give you access to some great CNC reference materials including:
Our Big List of over 200 CNC Tips and Techniques
Our Free GCode Programming Basics Course
And more!
Just enter your name and email address below:
100% Privacy: We will never Spam you!
Bob is responsible for the development and implementation of the popular G-Wizard CNC Software.  Bob is also the founder of CNCCookbook, the largest CNC-related blog on the Internet.