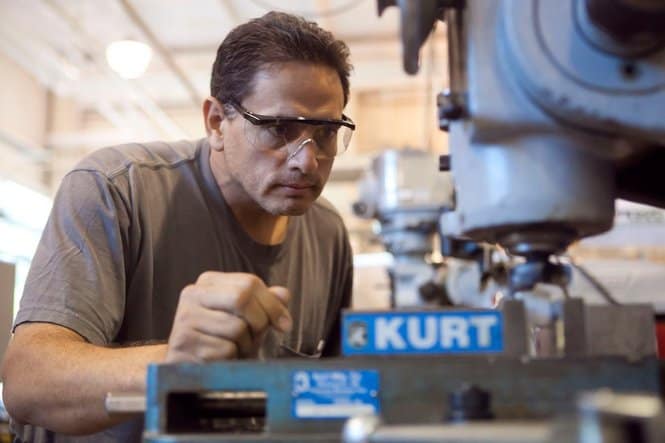 Let's kick off 2014 with a topic machinists love to chew the fat over:
Should CNC Machinists Learn Manual Machining First?
I'll go on record as saying I learned it first and based on that experience I think it is very beneficial but not a requirement.  I say that because learning manual first limits the number of new concepts a beginner has to master.  Jumping directly into CNC, particularly if we're talking about every aspect from CAM to chips, is a much bigger commitment.  OTOH, many feel it is a requirement every CNC machinist should fulfill.
I've prepared a survey so we can quantify everyone's opinions about the matter and maybe see what the consensus is among machinists on this topic.  Let us know your thoughts on the matter:
There's only a few questions and it won't take but a minute.  Once you're done, you'll be able to see how other's voted.
Like what you read on CNCCookbook?
Join 100,000+ CNC'ers!  Get our latest blog posts delivered straight to your email inbox once a week for free. Plus, we'll give you access to some great CNC reference materials including:
Our Big List of over 200 CNC Tips and Techniques
Our Free GCode Programming Basics Course
And more!
Just enter your name and email address below:
100% Privacy: We will never Spam you!
Bob is responsible for the development and implementation of the popular G-Wizard CNC Software.  Bob is also the founder of CNCCookbook, the largest CNC-related blog on the Internet.