Recently updated on July 21st, 2023 at 02:52 pm
Machine Aesthetics
Machines can be strictly utilitarian, and sometimes these are beautiful, but there is a certain machine aesthetic that goes to a really good looking piece of work. I've collected pictures of what I consider to be particularly noteworthy.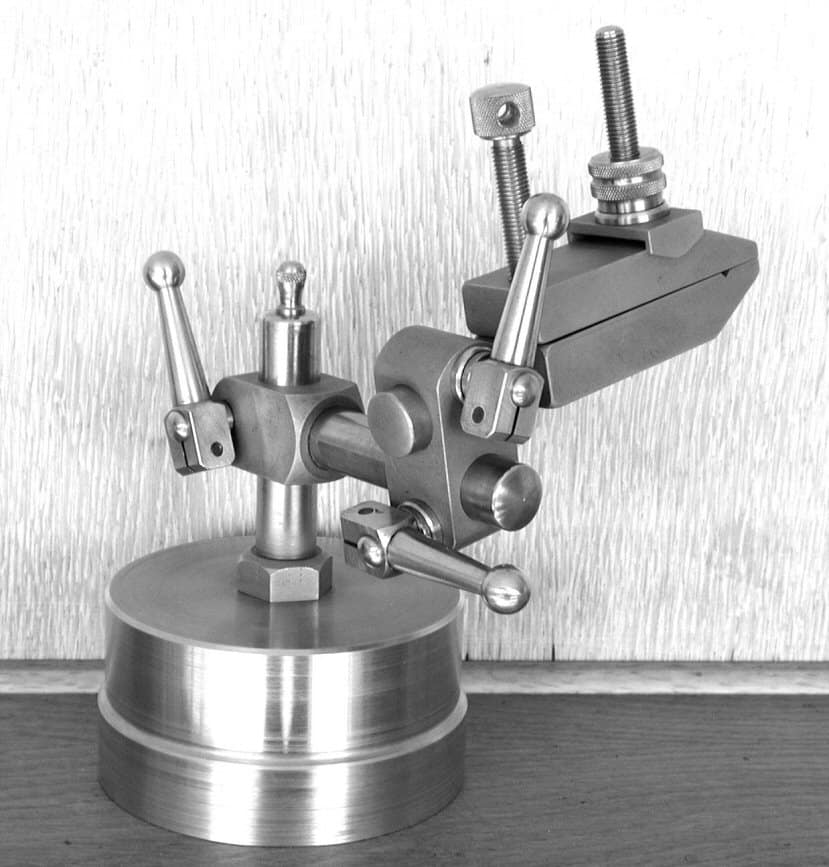 Every edge is broken, chamfered, rounded, knurled, ball handled, or otherwise done up. It all says, "Old World Craftsmanship." A fine piece of work by the always readable and interesting Guy Lautard. He will sell you the plans to make this universal vise as well as many other things if you visit his web site.
This bending brake is sublimely finished…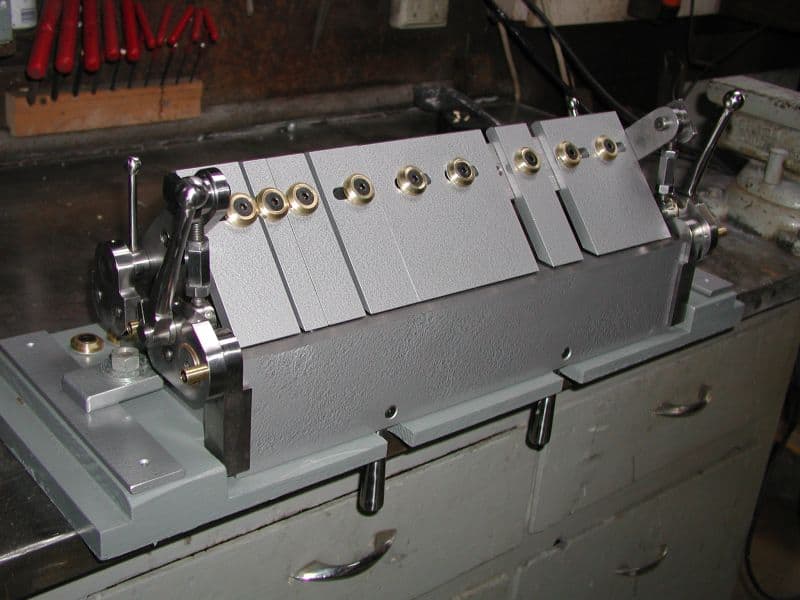 Hammertone paint and brass make a nice counterpoint to the finished and polished steel pieces. Ball handles provided where the original just used round pieces of steel…
5C chuck from a transmission planetary gear set is practically sculpture…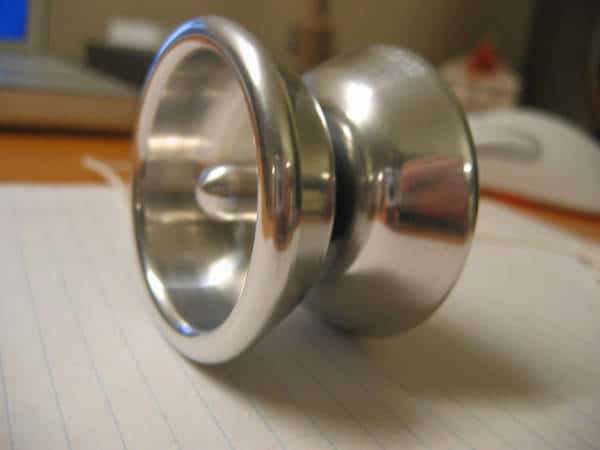 A CNC'd yo-yo?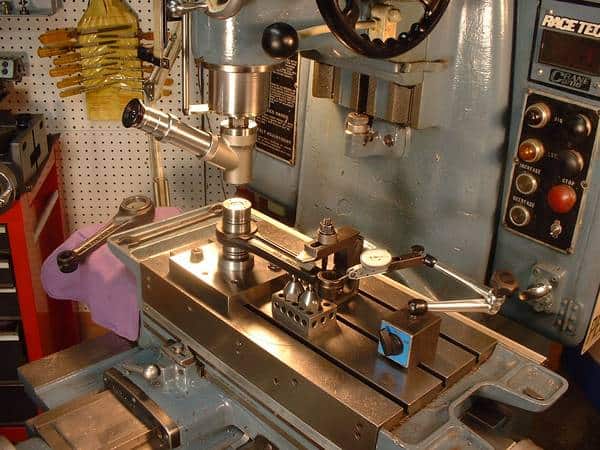 Something about how this picture is composed, and every little detail of what is happening here just works…
McGyver's very nice drill sharpening jig…
Knurling Tools by a Talented Japanese Amateur…
The Fidgiting Widgitmaster's Vise Stop…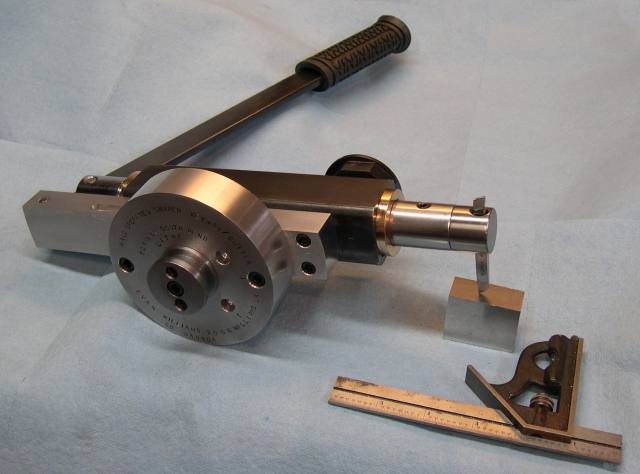 Evan's lathe slotting attachment…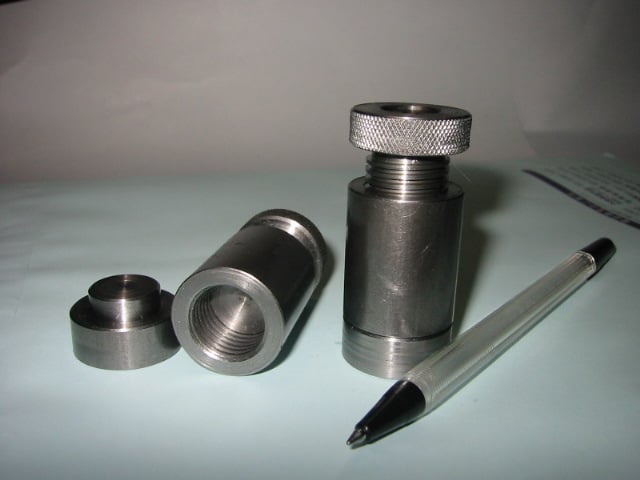 Square threads and just the right detailing make this machinist's jack a cut above…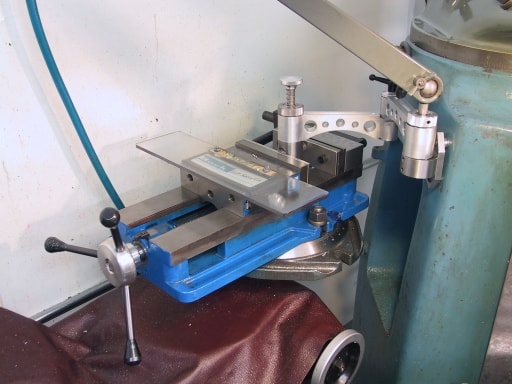 Great details on a mill vise swingarm…
Toolpost air grinder looks factory made…
The strangely beguiling Turner's Cube…
What a cool little optical center punch!
Hardinge's (and their clones like this Feeler) have a timeless look of precision…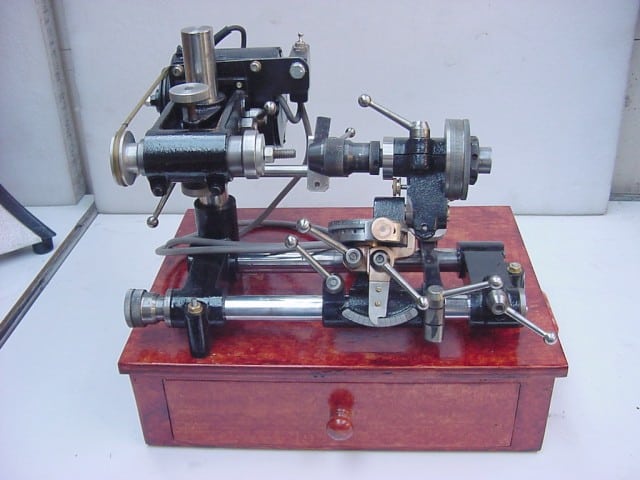 The Quorn Cutter is a Marvel of Intricacy that Fascinates the Eye…
Tiny Die-Grinder Spindled Mill is Mostly MDF…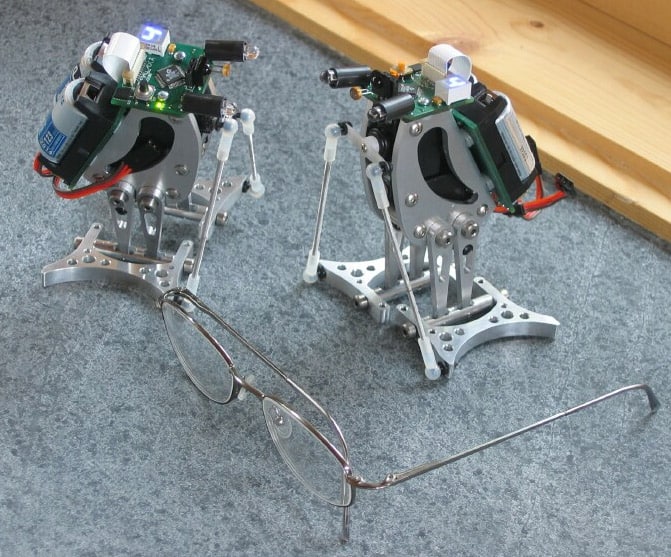 Crazy Parallax Robotic Penguins…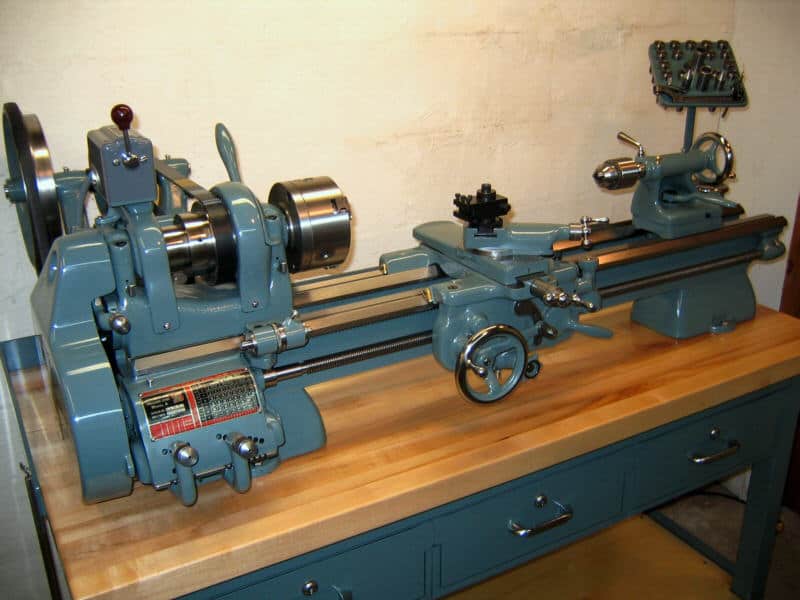 Sometimes the finish makes all the difference, as on this Southbend…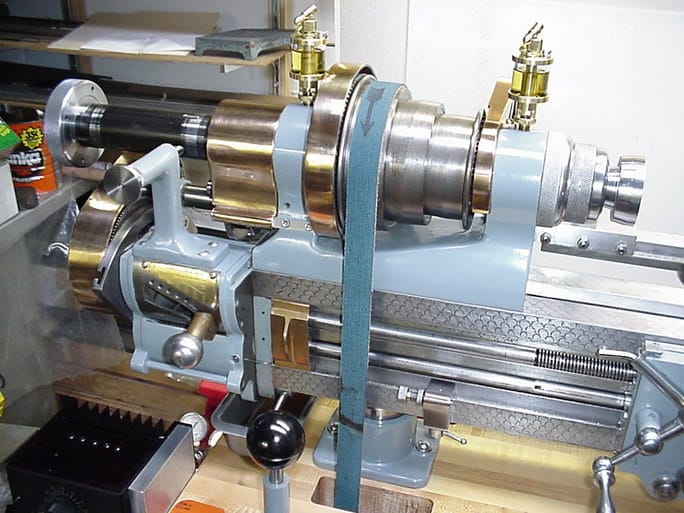 Superb Rivett Lathe…
Like what you read on CNCCookbook?
Join 100,000+ CNC'ers!  Get our latest blog posts delivered straight to your email inbox once a week for free. Plus, we'll give you access to some great CNC reference materials including:
Our Big List of over 200 CNC Tips and Techniques
Our Free GCode Programming Basics Course
And more!
Just enter your name and email address below:
100% Privacy: We will never Spam you!
Bob is responsible for the development and implementation of the popular G-Wizard CNC Software.  Bob is also the founder of CNCCookbook, the largest CNC-related blog on the Internet.