Countersink Depth Calculator
G-Wizard has a free Countersink Calculator: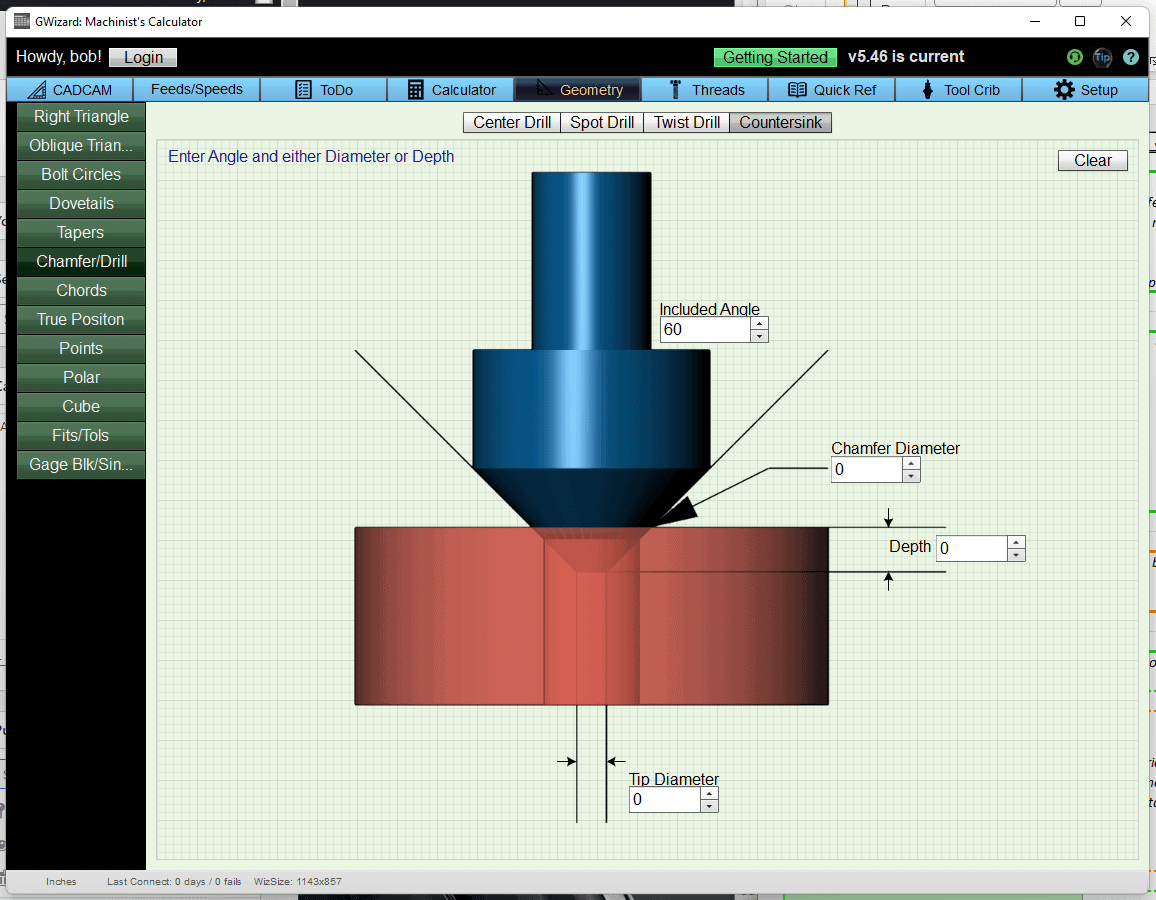 It is accessed via the Geometry tab, and it is free to anyone who has ever had a free 30 day trial or subscription to G-Wizard.
Use this handy countersink calculator to determine what depth to run your countersink to achieve a particular chamfer diameter.
This calculator makes no assumptions about your countersink diameter (tool diameter). You must ensure that the chamfer diameter is always less than the countersink diameter.
You use the calculator by entering the angle and either the chamfer diameter or the depth. It will automatically calculate all the other numbers.
Countersink Fastener Chart
G-Wizard also includes this free fastener reference that gives the Countersink Diameters needed as well as the angles for the different Flat Head Cap Screws: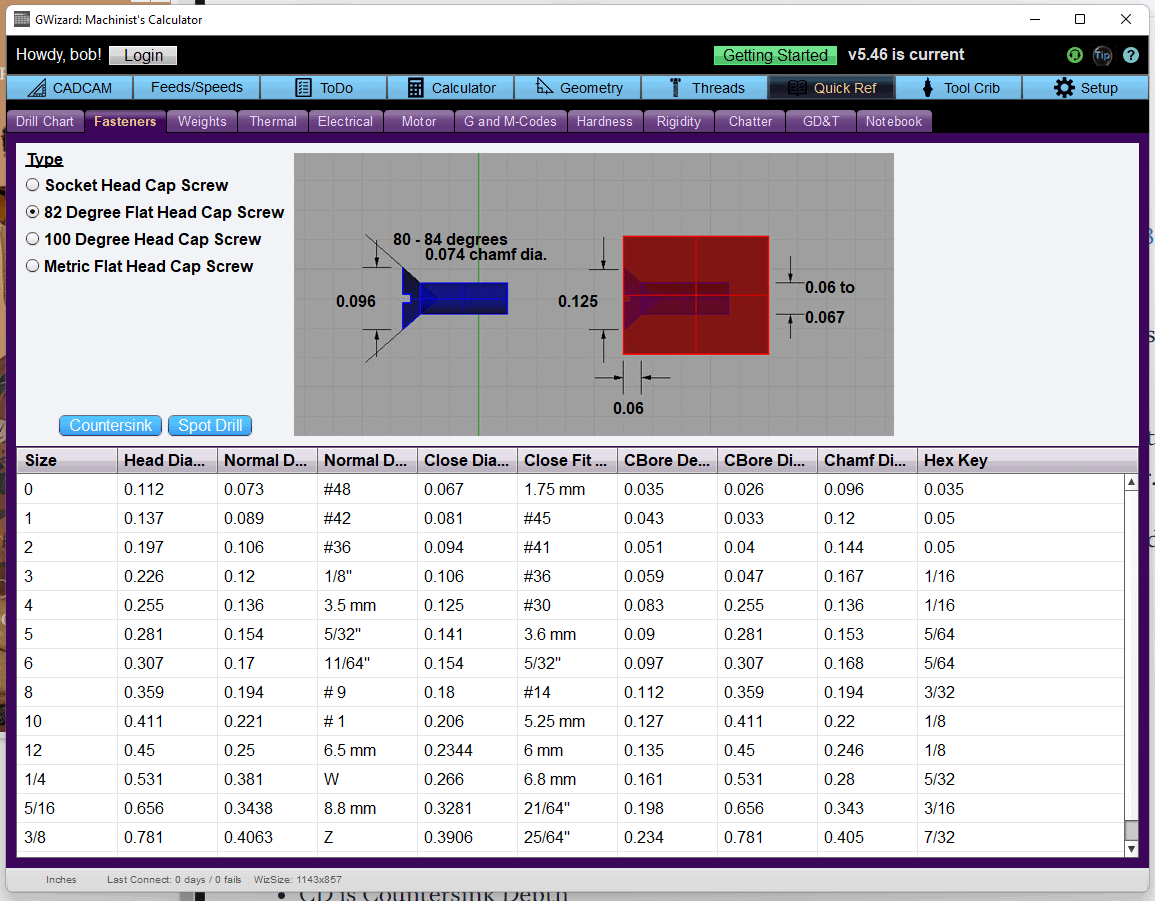 While on the subject of Fasteners, you may need to Tap the hole as well. Please consider our Tap Speeds and Feeds Calculator.
Countersink Feeds and Speeds
Finally, G-Wizard can calculate feeds and speeds for your countersink tool:
Feeds and Speeds are based on Machine Capabilities, Material, and the Tool Data and Details.
Like what you read on CNCCookbook?
Join 100,000+ CNC'ers!  Get our latest blog posts delivered straight to your email inbox once a week for free. Plus, we'll give you access to some great CNC reference materials including:
Our Big List of over 200 CNC Tips and Techniques
Our Free GCode Programming Basics Course
And more!
Just enter your name and email address below:
100% Privacy: We will never Spam you!
Recently updated on August 11th, 2023 at 01:59 pm
Bob is responsible for the development and implementation of the popular G-Wizard CNC Software.  Bob is also the founder of CNCCookbook, the largest CNC-related blog on the Internet.