Have you ever wanted to own your own CNC Business?
One of the first things you have to figure out is what to sell.  There's a range of opportunities out there, but typically you want to choose your business strategy so it fits one of three styles:
1.  You're building the absolute best product of its kind.
2.  You're building the cheapest product of its kind.
3.  You're building a product for a particular market niche that #1 and #2 do not serve very well.
I really like going after #1 just because the passion around doing the very best helps drive the marketing and is more fun for me too.  Also, there is always a market for the very best of almost anything, and CNC often plays a role in creating the very best.  I want to do a quick survey of just a few of the possibilities, and hopefully get some juices flowing.
Hot Rodders are very familiar with "billet" parts, though machinists cringe at the improper use of the term.  For the Hot Rodder, a "billet" part is one that has been machined from solid material sparing no expense or craftsmanship.  Cars built with such parts are often gorgeous over-the-top art: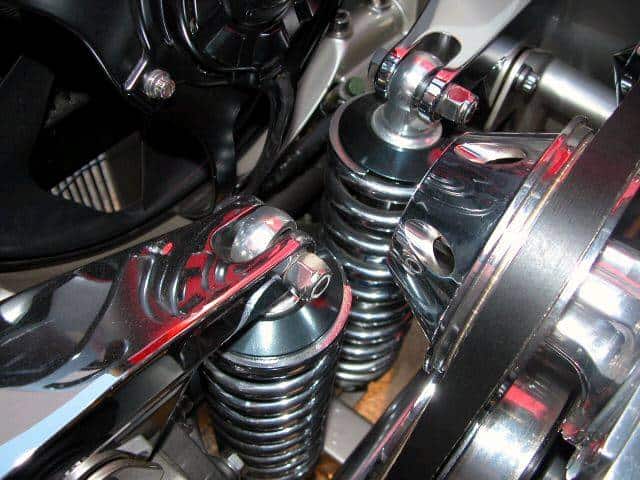 Why use stamped or fabricated parts when a full-on Formula One-style pushrod suspension can be fabricated using CNC?
But you don't have to stick to high dollar suspension and engine components.  Get off the beaten path a bit so your business is more unique.  Cars have a lot of parts.  For example, even the most custom cars will need a couple of equally custom CNC'd badges and logos.
Bicycles are another area that seems to support endless CNC opportunities.  One-off custom bikes are fabricated from exotic materials and go for thousands.  Everyone wants something personalized and unique: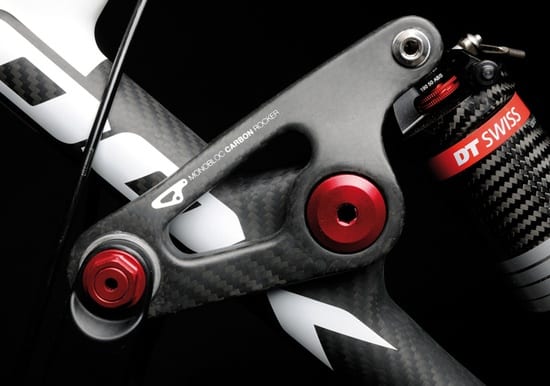 Another pushrod suspension, this time fabricated from carbon fiber for a bicycle…
Firearms and knives are two more categories that are rich with opportunity for machinists to create unique products that command premium prices: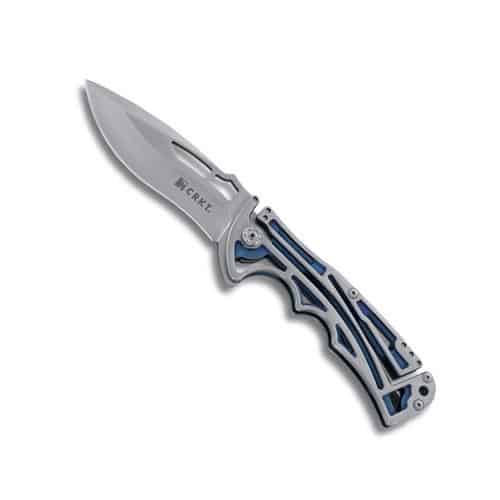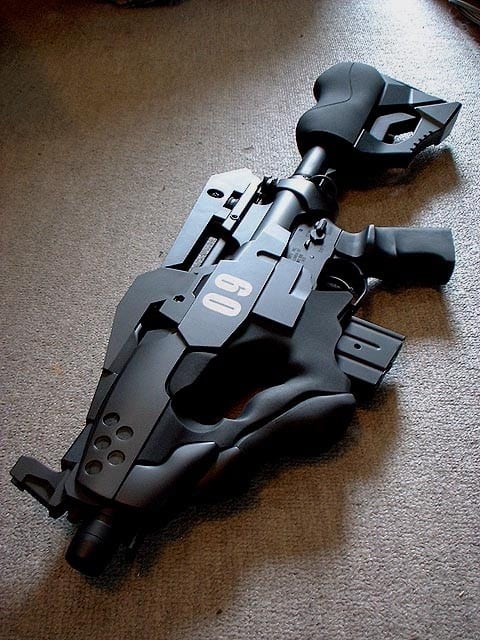 Rad design work on the basic AR-15 platform…
We've touched on familiar household items like bottle openers in the past.  Virtually any hobby, such as photography or fly fishing (our own 3D Printing Contributing Editor Michael Hackney has a CNC fly fishing reel business) will support a CNC-related business.
Do you love computer games?  Well, there are people out there building the ultimate in computer gaming accessories including full auto racing and jet fighter pilot cockpits: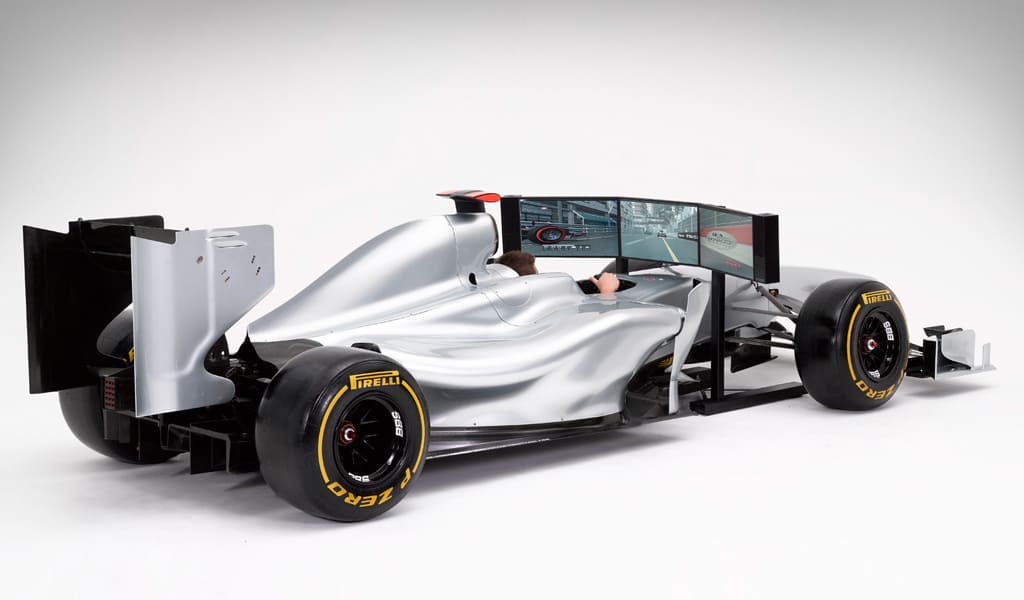 Maybe the full Formula 1 Racing Simulator ($140,000 apparently) is a bit much.  How about custom computer accessories?
Try this Steam (or Diesel) Punk-style keyboard: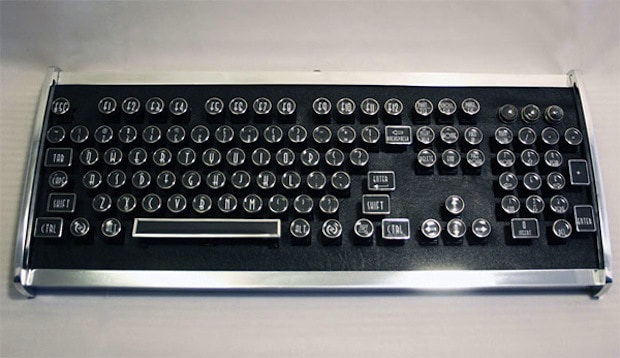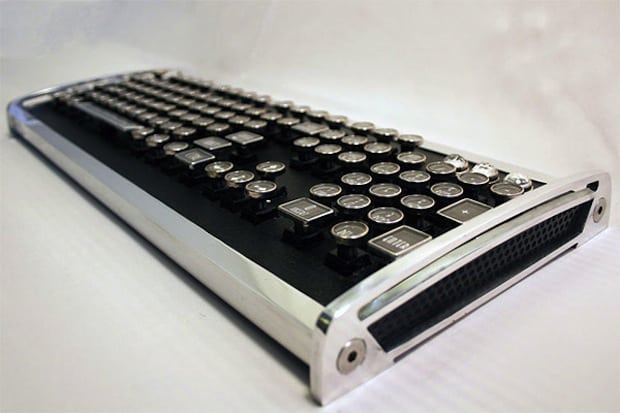 Executive Keyboard by Nagy Design combines retro typewriter style with modern technology for the guts…
What's needed for this kind of business is a few things:
1.  A market that is passionate about their products.  Car owners, bicycle owners, computer modders, shooters, and collectors of all kinds are passionate.  In this Internet Era you can tap into those passions by finding the online communities the enthusiasts frequent.
2.  Design chops.  Can you create a design that fires the imagination of your audience?  That's key too.  For a product to command a premium, it needs to be something out of the ordinary.  Even if you can't do the design work at that level, maybe you know an artist who can.
3.  Craftsmanship.  The finish and execution of your product needs to be near perfect and a cut above the competition.  Hone those skills carefully and don't cut the corners if you're after the high end.
4.  Capital.  The materials and labor needed to produce cutting edge products is not cheap.  But capital is easier to come by than it used to be, again, thanks to the Internet.  You'll need to build your first prototype, but once you have something to show, you can raise capital and get the word out using services like Kickstarter.  Once you start using such services, be sure to create a web site and email presence for your customers so that you can stay in touch.  You want to own that relationship and not just hand it over to Kickstarter or the like.
Building high end products like this is not for everyone, but it's more possible today than at any point in the past.  If you've got a CNC business along these lines, drop me a note with some pictures.  I love sharing those kinds of stories.
Like what you read on CNCCookbook?
Join 100,000+ CNC'ers!  Get our latest blog posts delivered straight to your email inbox once a week for free. Plus, we'll give you access to some great CNC reference materials including:
Our Big List of over 200 CNC Tips and Techniques
Our Free GCode Programming Basics Course
And more!
Just enter your name and email address below:
100% Privacy: We will never Spam you!
Bob is responsible for the development and implementation of the popular G-Wizard CNC Software.  Bob is also the founder of CNCCookbook, the largest CNC-related blog on the Internet.