Recently updated on March 7th, 2023 at 01:58 pm
Frank Mari (Maritool.com) did.
A spindle rebuild involves fitting new bearings. Most folks will suggest that if you want to minimize runout, you will have to regrind the spindle taper while it is spinning in the bearings. This is standard procedure when manufacturing new machine tools and getting a quality rebuild. But, it's something the average shade tree machinist probably doesn't think about too much. At least until now. I saw this thread on PM about how Frank Mari reground the taper on a VMC as it sat on the machine and love it.
Here's the story. Seems a customer of Frank's had been ignoring pull stud replacement. Eventually a Bad Thing happened to a tool holder and his machine's taper: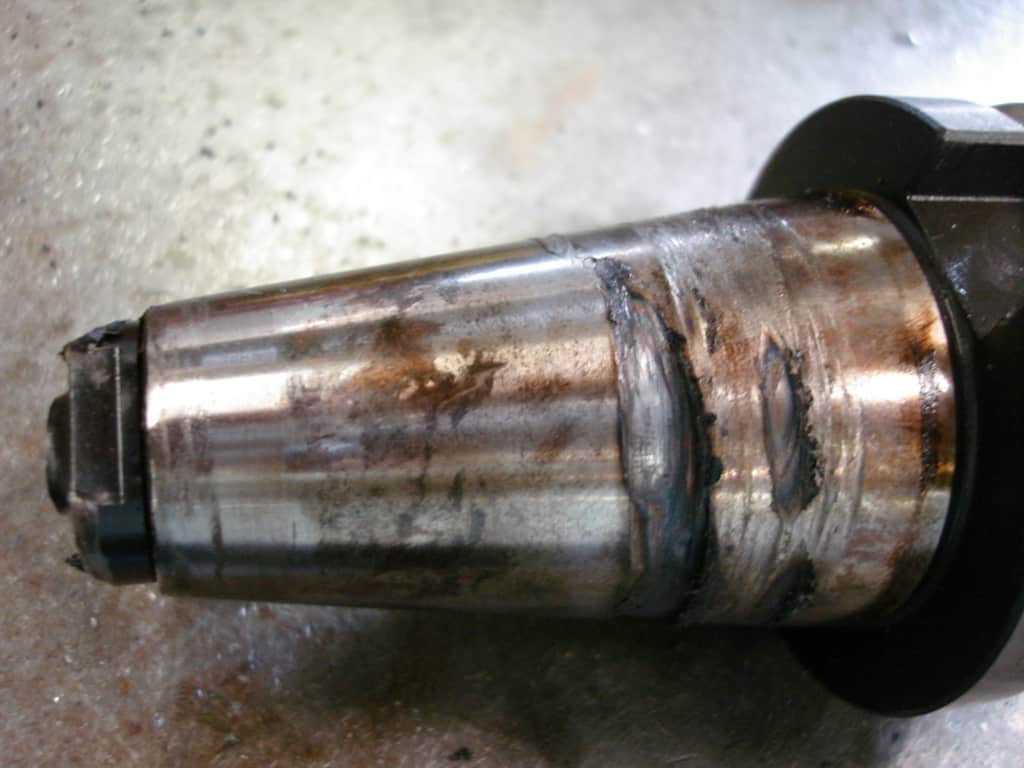 Whoa!  Seriously chewed up with a fair amount of horsepower…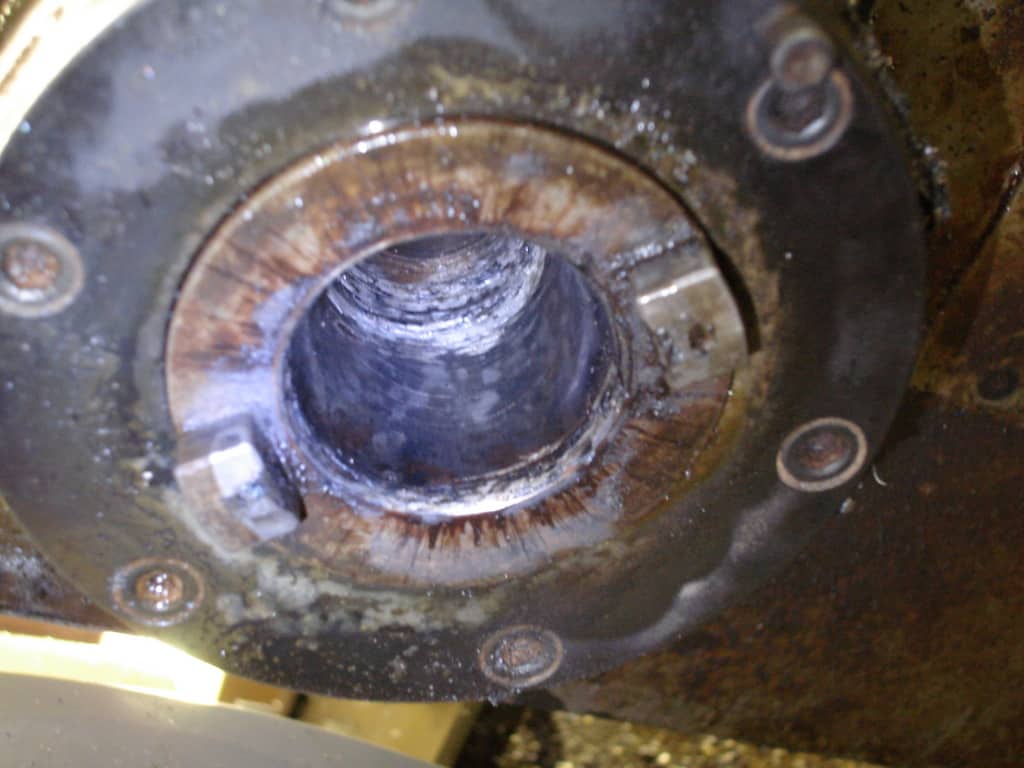 No love at all in the spindle taper.  Take care of your pull studs, people!  Check the drawbar tension while you're at it too.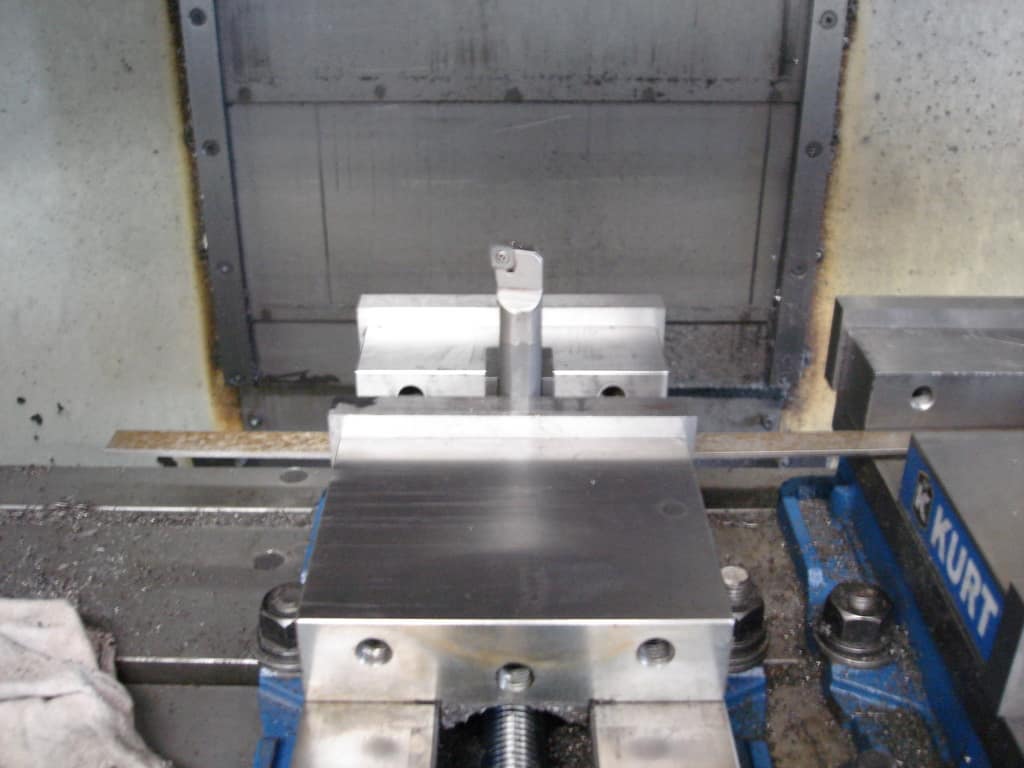 So, the good doctor prescribes a boring bar with a diamond insert (PCD). This is a hard turning application, meaning that the bore is hardened. The bar and insert are only used for spindle taper work, so they're pristine…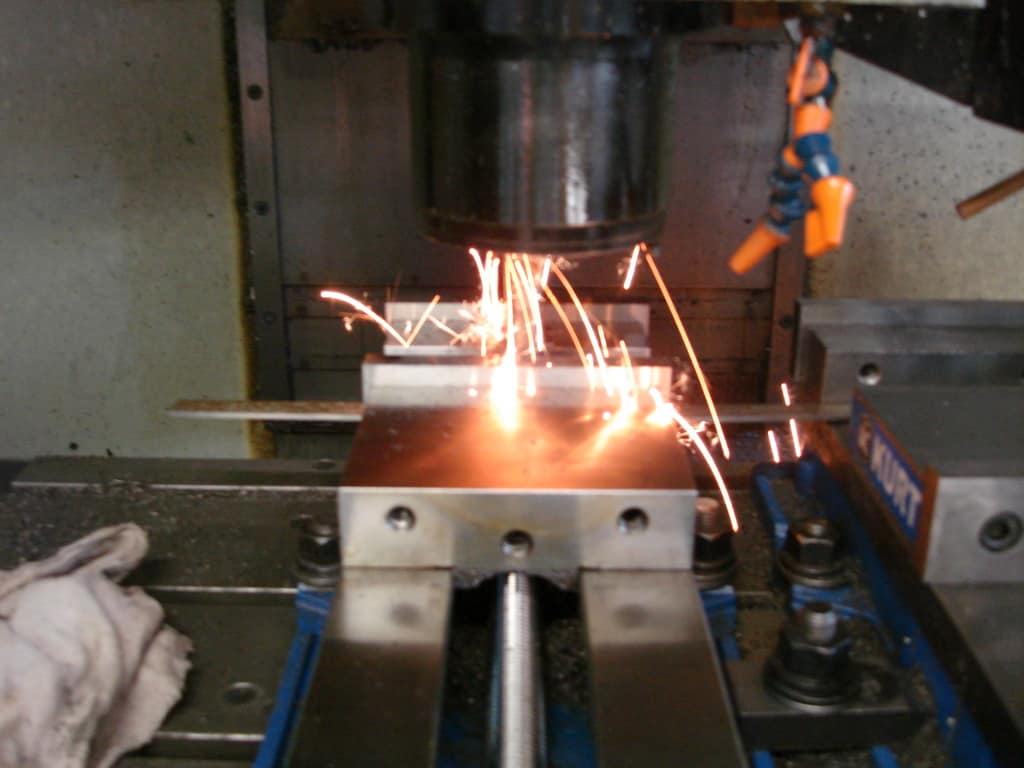 Sparks like this are normal in hard turning…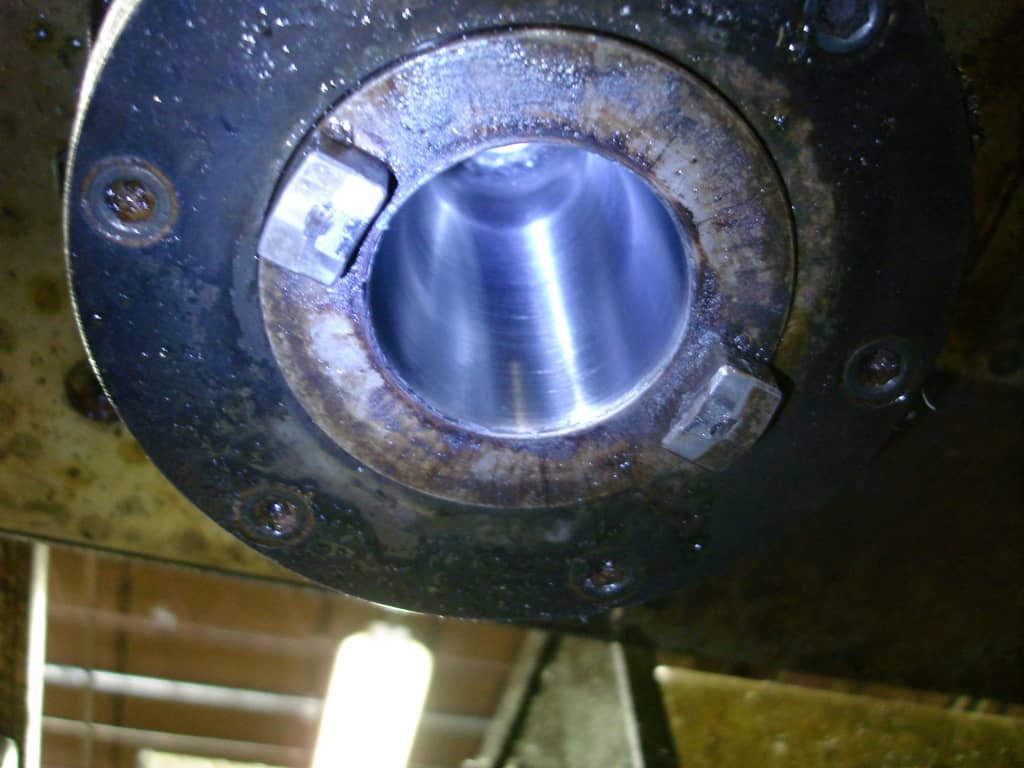 Wow–serious improvement!
A few notes:
– Mari "tweaked in" the spindle by bluing a spindle test bar and tweaking his program.
– When the program was fully tweaked in, he ran the bar to identical start/stop points 4 times.
– Accuracy afterward measured to 25 millionths at the top. .00015 at 8 inches down using the test bar. Total elapsed time for the work: 1 hour.
Sending your spindle out to be reground at a spindle shop would probably produce better results, but this is a lot cheaper and faster.  Something to consider if your machine is older and not worth the more expensive treatment.
I was so pleased to find this article while researching spindle runout that I immediately bought a set of ER32 collets from Maritool, Frank's company. Of course it helps that they have some of the best prices in town too!
Like what you read on CNCCookbook?
Join 100,000+ CNC'ers!  Get our latest blog posts delivered straight to your email inbox once a week for free. Plus, we'll give you access to some great CNC reference materials including:
Our Big List of over 200 CNC Tips and Techniques
Our Free GCode Programming Basics Course
And more!
Just enter your name and email address below:
100% Privacy: We will never Spam you!
Bob is responsible for the development and implementation of the popular G-Wizard CNC Software.  Bob is also the founder of CNCCookbook, the largest CNC-related blog on the Internet.