I've been fascinated for a long time with articles about the world of Additive Machining. In this approach, materials are added to make a part as opposed to conventional machining which removes material by turning it into chips. Recently, I found this beautiful project to build an "Ideal Harmonic Transformer", which is essentially a mechanical analog computer for trig functions. Long time readers will be familiar with my obsession with astronomical analog computers in the form of elaborate clocks with orerries that show the position of heavenly bodies in the night sky. I like a number of things about this project. It is an interesting project for starters, at least given my interests. It has a wonderful Victorian aesthetic that shows that machines need not be simply a matter of function, they can also be things of beauty and ornamentation.
Lastly, I think this project shows how powerful additive machining can be. I wouldn't trade my lathe and mill in for a reprap machine, but I would definitely like to add a 3D extruder to my arsenal of tools. Click through the link above for more on the project. There are lots of intermediate photos as well as photos of the finish device, but alas, I haven't found any photos showing the plastic extruder making parts.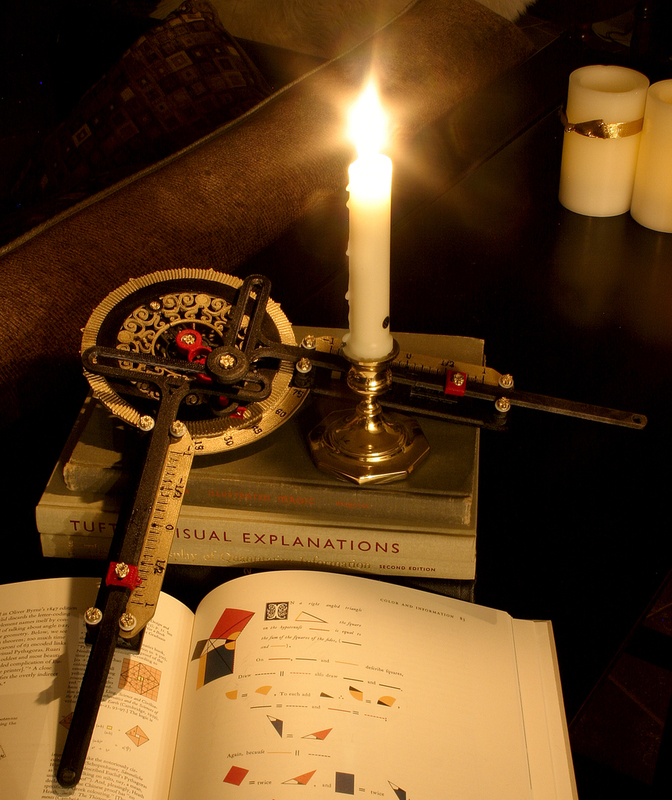 A lovely staged picture of the Ideal Harmonic Transformer after it had been painted…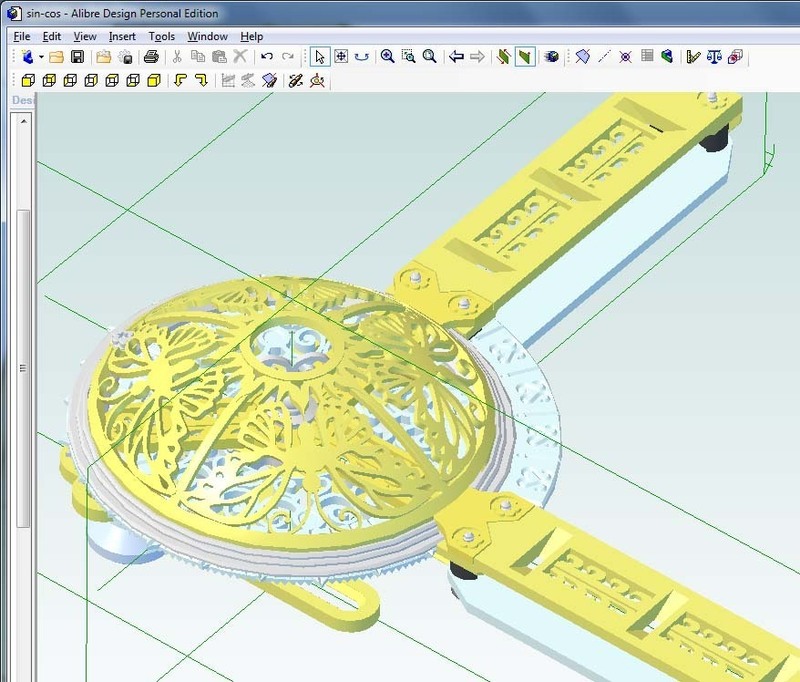 A 3D CAD model showing the extensive ornamentation…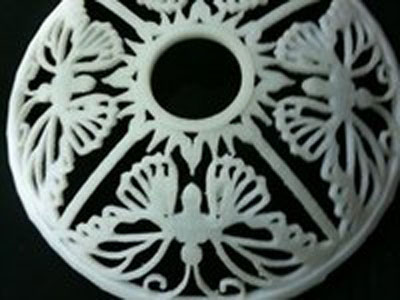 A view of some of the ornamental scrollwork on the backpiece. This part came out very clean…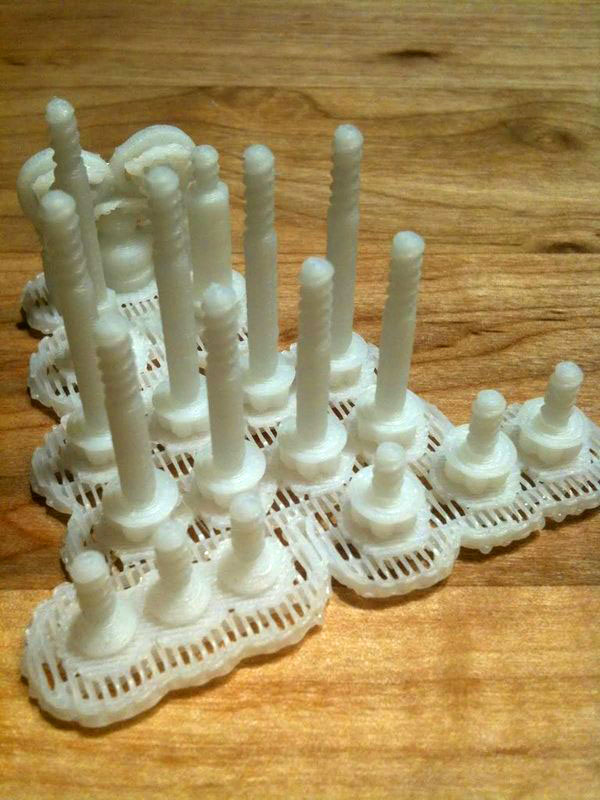 "Fixturing" for the set of screws needed for the Harmonic Transformer.
The extrusion process creates the fixture along with the parts. It's primary role is to support the parts.
Today, these sorts of extruders are largely hobby toys. I wonder whether a well-equipped prototyping shop might find one handy for various one-off plastic parts? I also wonder whether they can they be used to make gaskets and o-rings or other flexible parts? What uses can you think of for one in your shop?
Click here to participate in or see the results of our Additive Machining Survey.
Like what you read on CNCCookbook?
Join 100,000+ CNC'ers!  Get our latest blog posts delivered straight to your email inbox once a week for free. Plus, we'll give you access to some great CNC reference materials including:
Our Big List of over 200 CNC Tips and Techniques
Our Free GCode Programming Basics Course
And more!
Just enter your name and email address below:
100% Privacy: We will never Spam you!
Recently updated on March 23rd, 2023 at 03:38 pm
Bob is responsible for the development and implementation of the popular G-Wizard CNC Software.  Bob is also the founder of CNCCookbook, the largest CNC-related blog on the Internet.