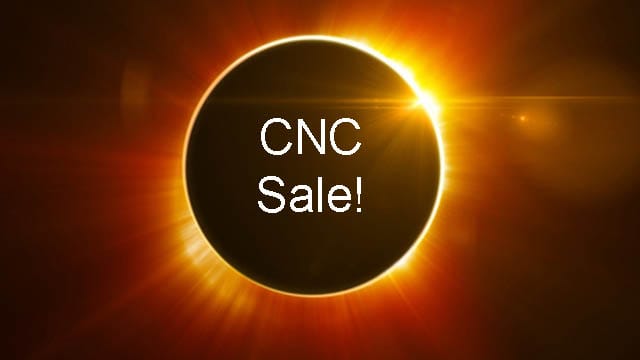 We've Launched Our First CNC Software Sale of the New Year: Woohoo!
I just marked down all our G-Wizard and Gearotic software packages by 20%. Here's your chance to SAVE on some new CNC software for your tool kit.  Our software will help you to get better, easier, and faster CNC results–plus, it's easy to use.
We've got some fantastic tools in our store that will help you boost your CNC productivity, understanding, and profitability.
Helping you succeed is why we're giving you the discount off all our CNC Software.  To see how much you'll save on any particular package, just click through the "Start Now" button on that product's pricing page and you'll see the discount taken in the shopping cart.
Plus these Great CNC Software Deals
Some examples of the great savings available:
–  Get a 3 year subscription to GW Calculator for $111.99 instead of the regular $139.
–  Get a lifetime subscription to GW Calculator for just $215.99 instead of our regular $249.
–  Get a 3 year subscription to GW Editor for $159.99 instead of $199.
–  Get a lifetime GW Editor for $239.99 instead of $299.
Want both?  Try these deals:
–  Get 3 years of GWC and GWE for $223.99 instead of $329 if bought separately.  Almost $100 savings!
–  Get lifetime GWC and GWE for $351.99 instead of $548 and save $$$!
But here's the trick: to see your savings you'll need to click through the "Start Now" to see the savings in the Shopping Cart.
There's lots more on sale, but the sale will end when the clock at the top of this page runs out.
Please do your CNC friends a solid–pass along the news that we're having a sale.  They'll appreciate hearing about it.
Don't make 'em wait until they're looking at the software you just bought and have to tell them they can no longer get the sale price.
It's easy, click the Facebook buttons, Share the story on Facebook, send an Email, post on your favorite CNC Community, or just mention it the next time you see them.
All of CNCCookbook's special deals in one place!
Ssshhhh, don't tell my wife.  She will seriously kill me if she hears I'm giving it away that cheap! I'd rather think about donut holes than getting punched in the mouth, wouldn't you?
Why a Cheapskate Page?
Are you a cheapskate like me?  It's no problem.  Our money doesn't go as far as it used to and we need all the help we can get.
Everyone deserves a bargain, and that's what this page is all about.  You can come here any time and find every single special deal we're doing.  All in one place, so you don't have to hunt around.  This page is here to here to help us do our part to help you.
There is just one catch:  I'll always do the initial announcement of a deal on our blog, so the best way to take advantage is to subscribe to the blog.  Some offers are limited to the first N customers, so if you want to know right away when there is a deal, you'll need to subscribe to our Blog Email Newsletter.  Just use the sign-up there on the left.
Our Best Recommendations for You
Best Deals for CNC Professionals
Buy More than One G-Wizard Product and Save with Bundles
For information on how to take advantage of these deals, check out the Bundle Ordering Page.
Get G-Wizard With Art Fenerty's Gearotic Gear Design Software Save when you buy both on our Gearotic page.
MeshCam Bundles are Back! MeshCam, the easiest to use CAM package I ever tried, is available together with the G-Wizard products on our MeshCam page.
Volume Pricing
Educators, CNCCookbook has an Educational Discount! We have nearly 400 schools using our G-Wizard Software, and we offer a 20% educational discount to students and teachers on all our products.  Just place your order using your school email and send us an email (sales@cnccookbook.com) requesting your discount.  We'll refund the 20%.
Our schools range from High Schools to Community Colleges to the best Universities in the land including Stanford, MIT, and Harvard.  Here at CNCCookbook, we're big believers in Manufacturing-related careers and it all starts with being able to learn the skills you need.  We're also big believers in teaching kids to make things--real physical fun things, like the miniature pool table our friends at Northwest Iowa Community College have created.
If you order using your ".edu" email, drop me a note and I'll refund 20% of your purchase price.  If you want licenses for a school machine shop lab, drop me a note and I'll tell you about our lab program.
Note that the Educational Discount cannot be applied with another promotion, but we will give you the lower of the other promotion or the Educational Discount.  If you've got a Maker Space, Robotics Team, or other educational program that may not have an "edu" email, please get in touch--we may still be able to support your program.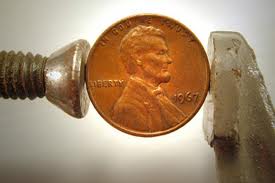 Hey!  Don't be stingy, tell the other cheapskates about this page on Facebook, Twitter, or some other thing!