What are the best CNCCookbook Deals for
CNC Professionals?
CNCCookbook software is used by the world's top manufacturers. 
Whether you're trying to make your shop more competitive or be more competitive in your CNC career, don't worry, we can help!
Software Trusted by Engineers at NASA, Tesla, and over 20,000 CNC'ers worldwide!


























Join Our Family
Here at CNCCookbook we have a unique focus: making CNC'ers more successful through real data and improved decision making.
Our software works together to create an integrated product suite that collects and optimizes your CNC Data to give you the answers you need to be more competitive, make more profit, win more deals, and make your customers happier.
Here's a bird's eye view of our CNC Shop Floor Suite–our Digital Manufacturing Vision: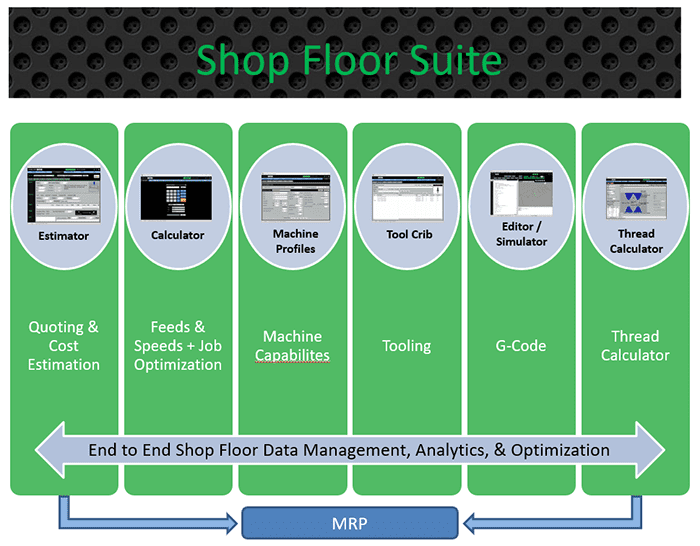 Now here's the real beauty: you can adopt as little or as much of the suite as you like, you can do it in any order, and you can add more modules later.
Let's take a quick look at how Calculator and Editor can help you.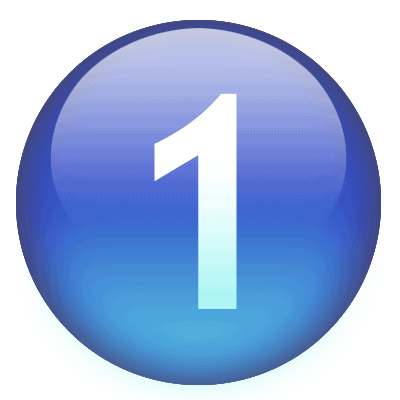 G-Wizard Calculator
Software that will make anyone a better CNC'er.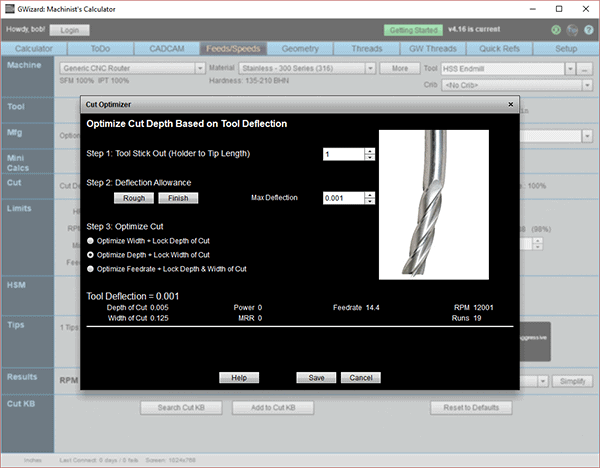 As a CNC Pro, you have a Feeds and Speeds solution.  But not like G-Wizard.  It's filled with exclusive features that give it power no other product on the market can compete with.  That's why it's the Market Leader.  These features include:
CADCAM Wizards:  Use machine learning algorithms from Artificial Intelligence research to rapidly determine the optimal combination of Cut Depth and Cut Width that will maximize your Material Removal Rates while preserving Tool Life.
Support for the premium options on your CNC Machine such as Through Spindle Coolant, High Pressure Coolant, Programmable Coolant Nozzles, and more.  Hey–you paid for those options, why use software that won't take advantage of them?
A range of Special Mini-Calcs that solve specific problems such as, "How fast can I accurately interpolate this bore?"  There are Mini-Calcs for helical interpolation, ramping, surface finish vs scallop height, limiting cutting force on vacuum fixtures so small parts don't pop off, and more.
Support for more kinds of cutting tools than any other feeds and speeds product including slitting saws, special CNC router cutters (downcut, compression, etc.), Chamfer, Corner Rounding, Spade Drills, Indexable Tooling and more.
Our exclusive Tool Family learning algorithms make it easy for you to add the manufacturer's specs for your premium tooling without having to laboriously key in an entire table.  G-Wizard will learn from a few examples.
Giant Material database, plus we add new materials on request.
Extensive Tool Crib support so you can catalog and define exactly which tools your shop uses.
The list goes on, and it will keep growing.  G-Wizard has kept up the most active track record of innovation in the industry for years.
Now here's a big welcome surprise:
When you purchase G-Wizard, you get the use of G-Wizard Estimator for Quoting and G-Wizard Thread Calculator for Thread Data free of charge as long as those products are in Beta Test.  Huge bang for the buck!
Need more than one copy for your shop?  No problem, we offer deep volume discounts on more than one seat:
And here are our Best Deals on G-Wizard Calculator:
Take advantage now, before our sale ends.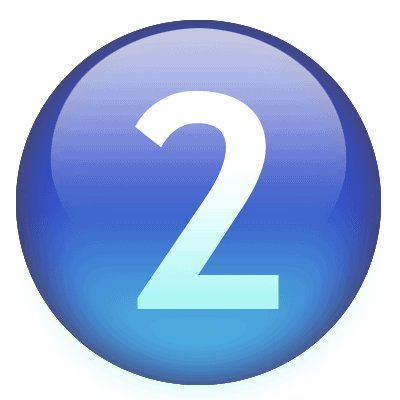 G-Wizard Calculator is your first tool to step up your CNC game, but don't stop there.  Add G-Wizard G-Code Editor and Simulator:
G-Wizard Editor
G-Code is complicated.  Editor makes it easy.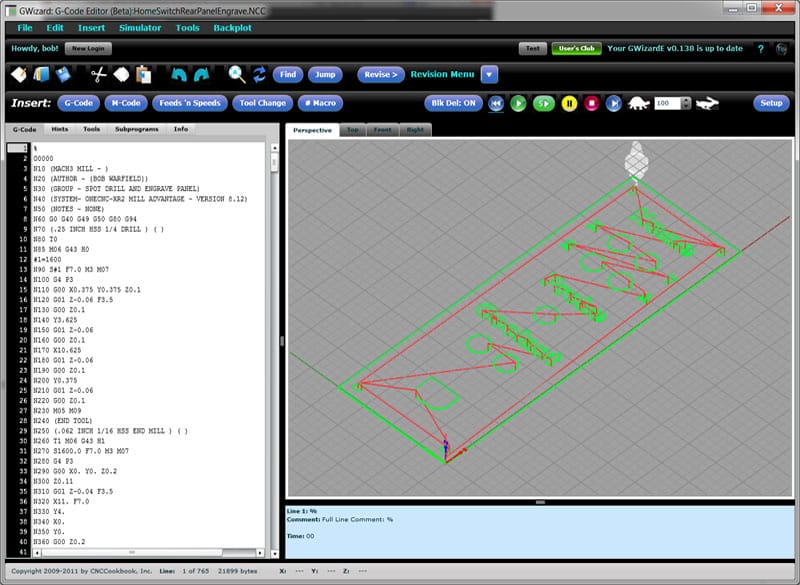 The Editor + Simulator…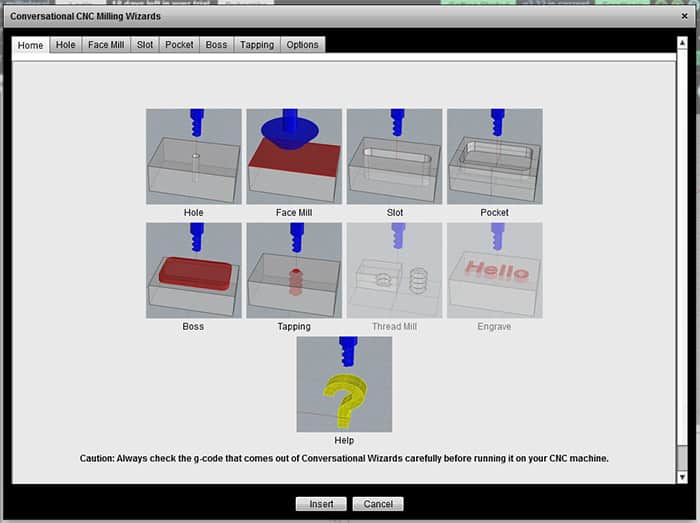 Now with free Conversational Programming.
Get Started Now, Free!
G-Wizard Editor is g-code editing and simulation re-imagined. As we like to say, "G-Code is complicated, G-Wizard Editor makes it easy."
It's got a host of ground breaking features that make it ideal for:
Proofing and debugging your part programs before you put them on your machine.
Creating powerful macros that let you do things your CAM software will never do.
Conversational Programming wizards to create simple g-code without the drag of a CADCAM cycle.  Just point and shoot.
There's even features to help you brush up if you're a little rusty on g-code.  GW Editor will tell you each line does in simple English using our "Hints" feature.
Want G-Wizard Calculator too?  No worries, we have special bundle pricing that makes buying them together an awesome deal:
Best Deals on G-Wizard Editor
All that power can be yours at a significant savings: