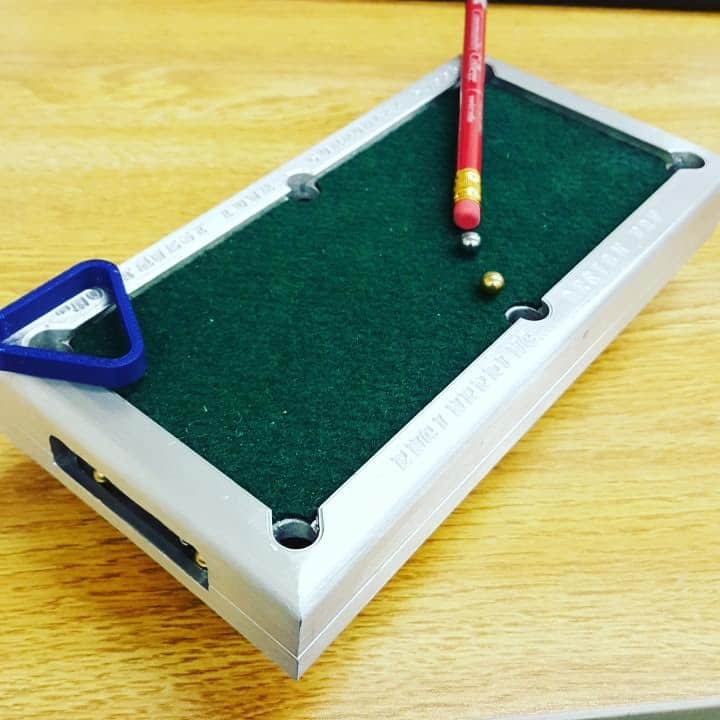 CNC yourself a mini pool table and shoot ball bearing pool balls with your pencil…
I promised to pass this project along in my recent article about Northwest Iowa Community College and their CNC program.
They came up with the mini pool tables as part of what they call a "Face to Face" program.  With this program, they bring in local High School students and show them what a career in CNC might be like.  Their goal was to wow them and capture their interest in 3 hours.  What a fantastic idea to get folks interested in our trade.  Everywhere I look I find articles about how much demand there is for CNC skills.
They used quite a variety of machines to make the table in 3 hours:
Legs turned on Haas Sl-20 and Toolroom lathe all handwritten code
Table top machined of VF-3 with both CAM and handwritten programming elements
Table bottom all hand written code.
Felt Lasered out (DXF file provided)
Rack 3D printed
Thanks so much to Brian, his co-faculty, the students, and staff at NWICC for sharing their CNC program with us.  I wish there'd been a program like this near me when I got started in CNC. Heck, I'd love to be able to drop in on a program like this even now.  I can tell you there's been a grin ear to ear on my face as I've written this article that comes purely from vicariously enjoying all the fun things that must be going on with this program.
Here are the component parts of the table in this assembly view: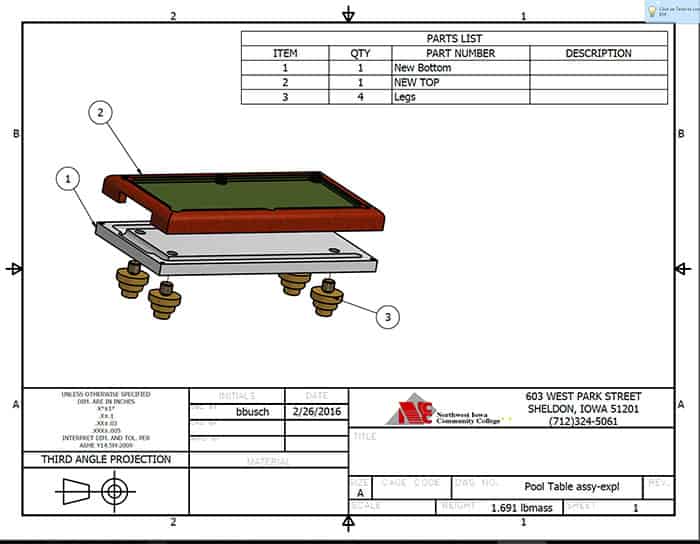 Here are the component parts of the table in this assembly view…
To make one, you'll need to make a top, bottom, 4 legs, and the felt.  The material is all 6061 Alu –pool balls are ¼" steel and brass ball bearings ordered from McMaster-Carr.
Let's go through the information Brian gave me so that others can make their own Mini Pool Tables.
Pool Table Top
Here's the print for the Pool Table Top: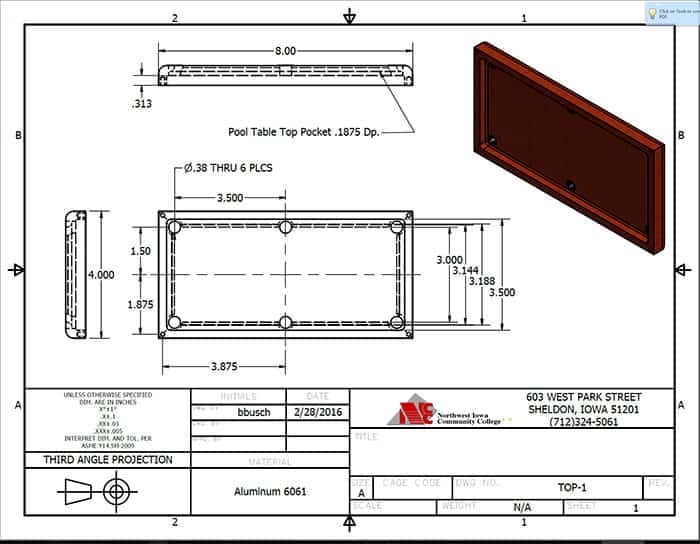 Pool table top…
As Brian mentioned, the pool table tops were machined on a Haas VF-3 with some CAM and some hand programmed elements.  Here are the files he has provided (click to download):
Pool Table Bottom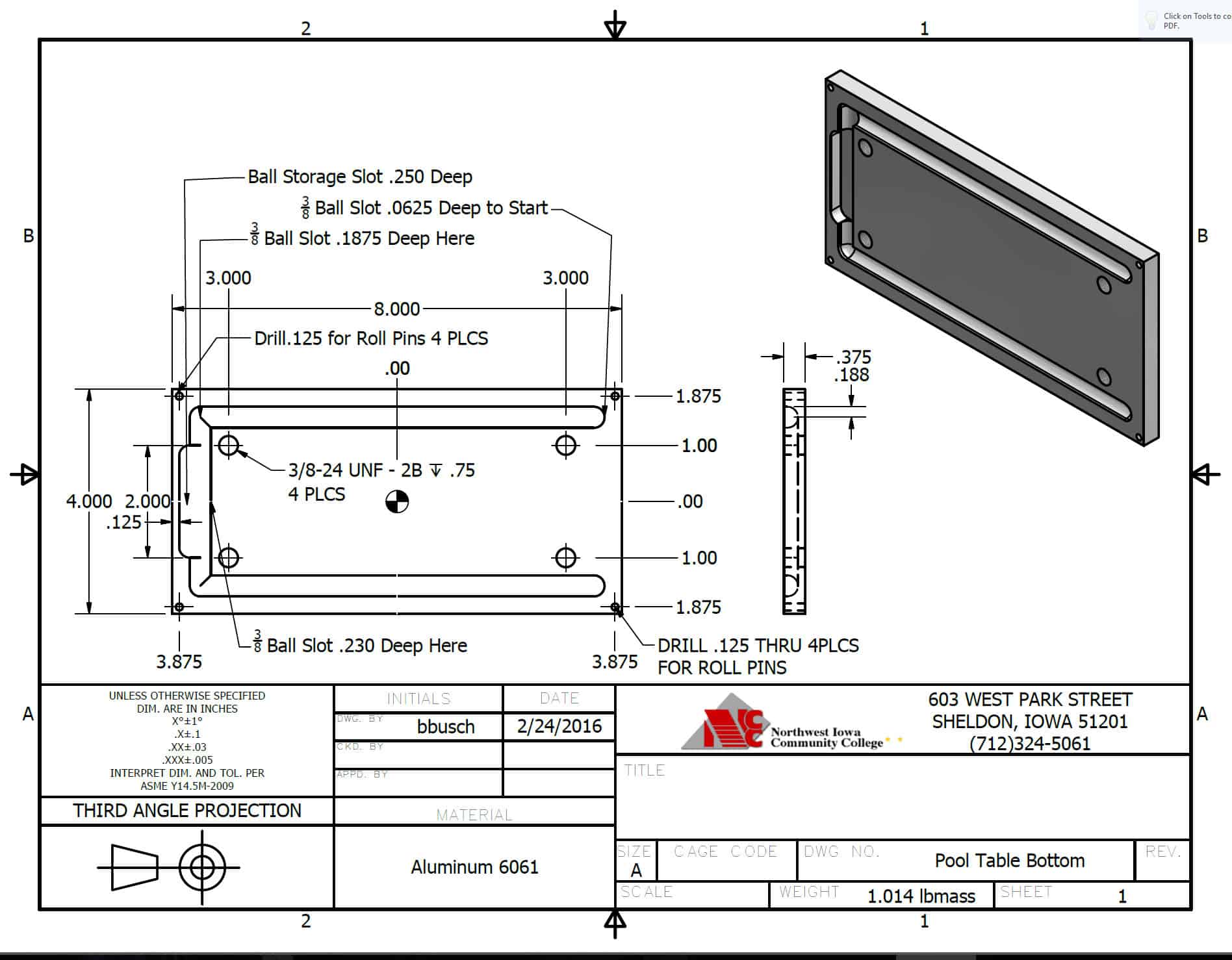 Pool table bottom…
Pool Table Legs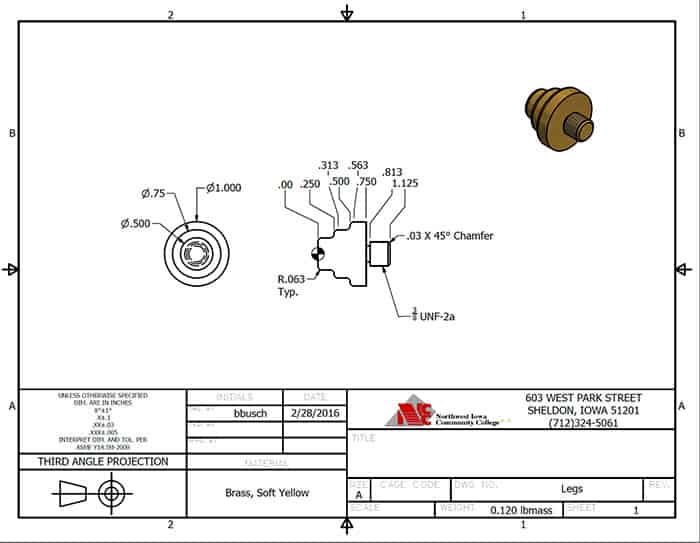 Pool Table Legs…
Pool Table Felt
Conclusion
Given the appropriate CNC tools and these prints it should be pretty straightforward to create your own Mini Pool Table.  If you do, be sure to send some pictures our way so we can post them for you.  Perhaps someone will put together a custom pool cue that uses a ballpoint pen spring to finish off the project nicely.
I'll leave you with some pictures and further notes from Brian on the actual machining.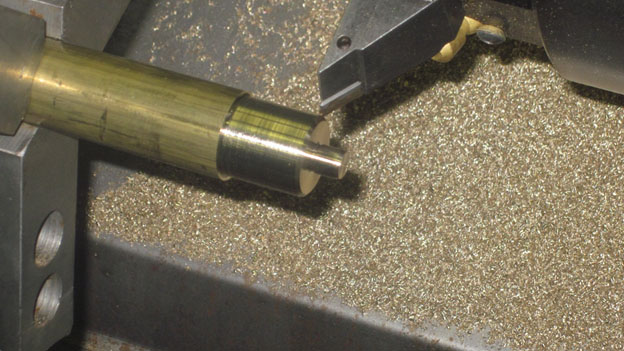 Pool table leg being turned on Haas Sl-20. The leg gets two setups it is turned and threaded on this lathe and then is finish turned on a Haas tool room lathe on a simple threaded fixture. We automated the process a little by using our home made bar-puller we cut just enough stock so that when we are at the end of the run the drop ends up in the bar puller and it cues us to add more. I other words we don't end up with the chuck only holding onto a short amount of stock and flying out during machining. Programs for lathe legs were hand written—Lathe canned cycles once understood are AWESOME!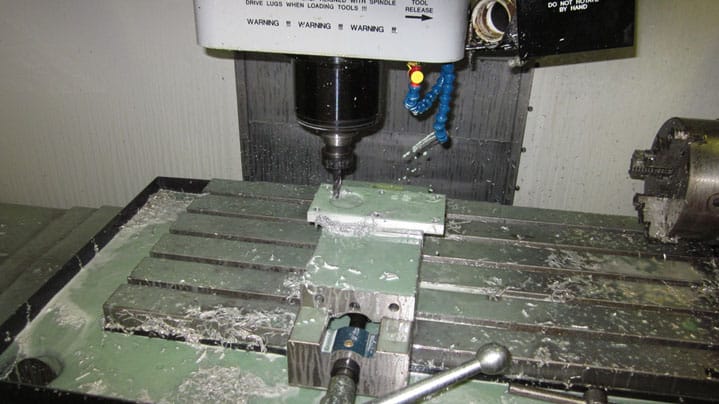 Top being machined using a 3 flute with B-CAD adaptive roughing…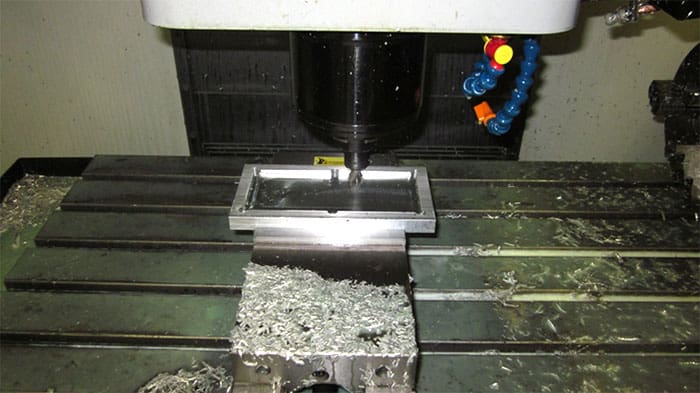 Dovetail undercut with a 3/4″ dovetail cutter…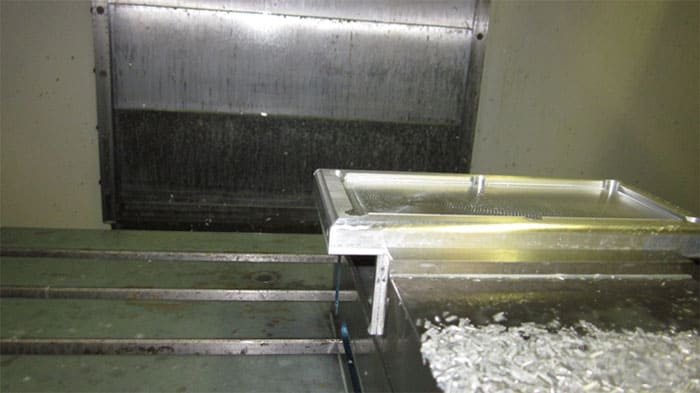 Used a 1/4″ corner rounding tool for the edge…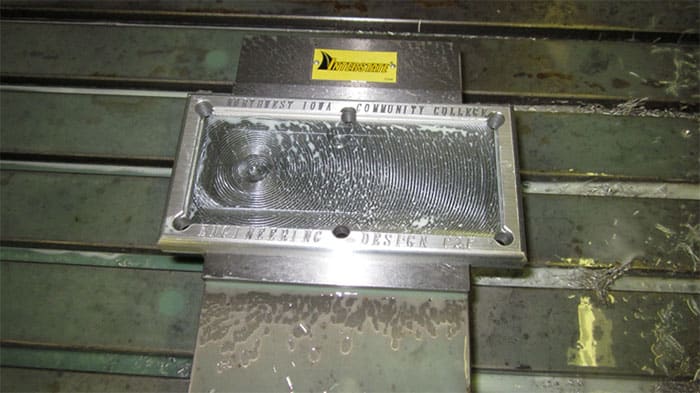 Engraving…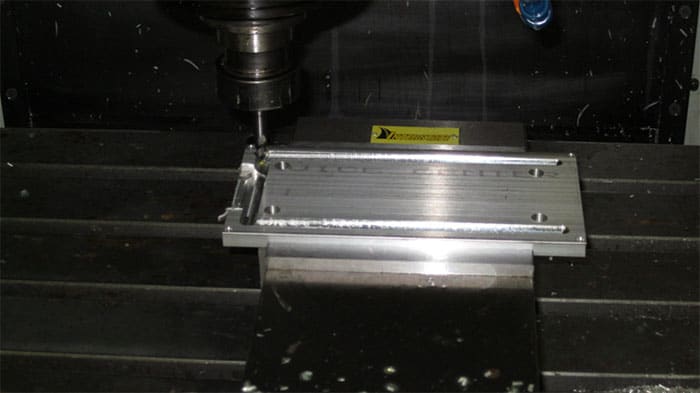 Bottom machined with a 1/2″ 3 flute and used a 3/8″ ball endmill to create the angled slots for ball return…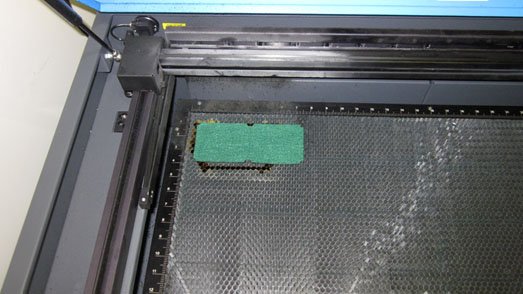 Felt after being cut on Universal Laser…
After all that everything was deburred/cleaned –felt was glued on with some spray adhesive and 1/8" split roll pins used to assemble the top and bottom together.
Like what you read on CNCCookbook?
Join 100,000+ CNC'ers!  Get our latest blog posts delivered straight to your email inbox once a week for free. Plus, we'll give you access to some great CNC reference materials including:
Our Big List of over 200 CNC Tips and Techniques
Our Free GCode Programming Basics Course
And more!
Just enter your name and email address below:
100% Privacy: We will never Spam you!
Recently updated on May 25th, 2023 at 04:13 pm
Bob is responsible for the development and implementation of the popular G-Wizard CNC Software.  Bob is also the founder of CNCCookbook, the largest CNC-related blog on the Internet.