I got a nice note from Josh Bentley recently, talking about how he used G-Wizard and his Industrial Hobbies CNC Mill to do some amazing fuel injection work for his company Fox Engineering. Here are some samples: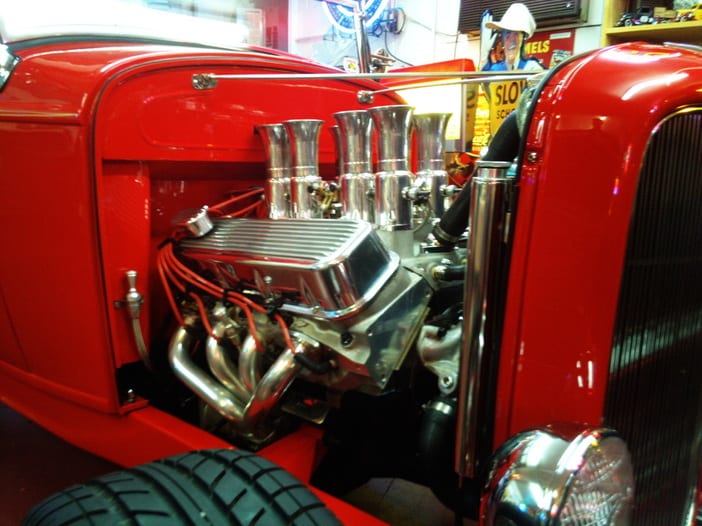 502 Cubic Inch Big Block Chevy in a Steel Deuce Hot Rod…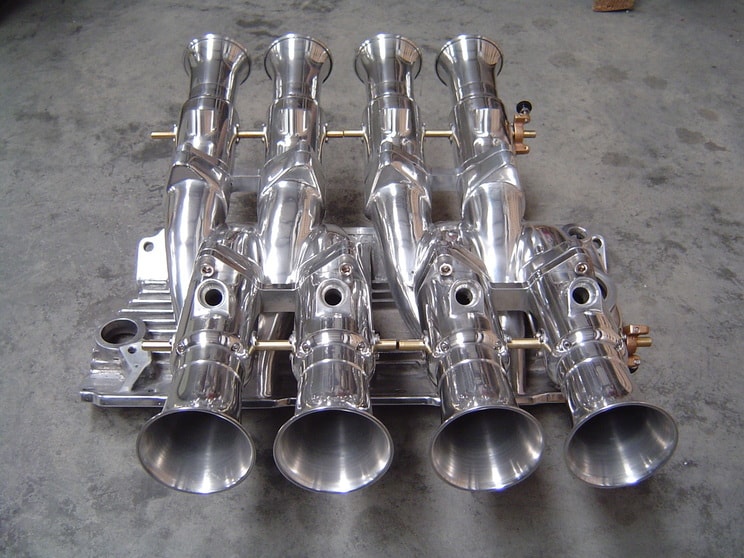 Cross Ram Fuel Injection Setup for a Small Block Chevy…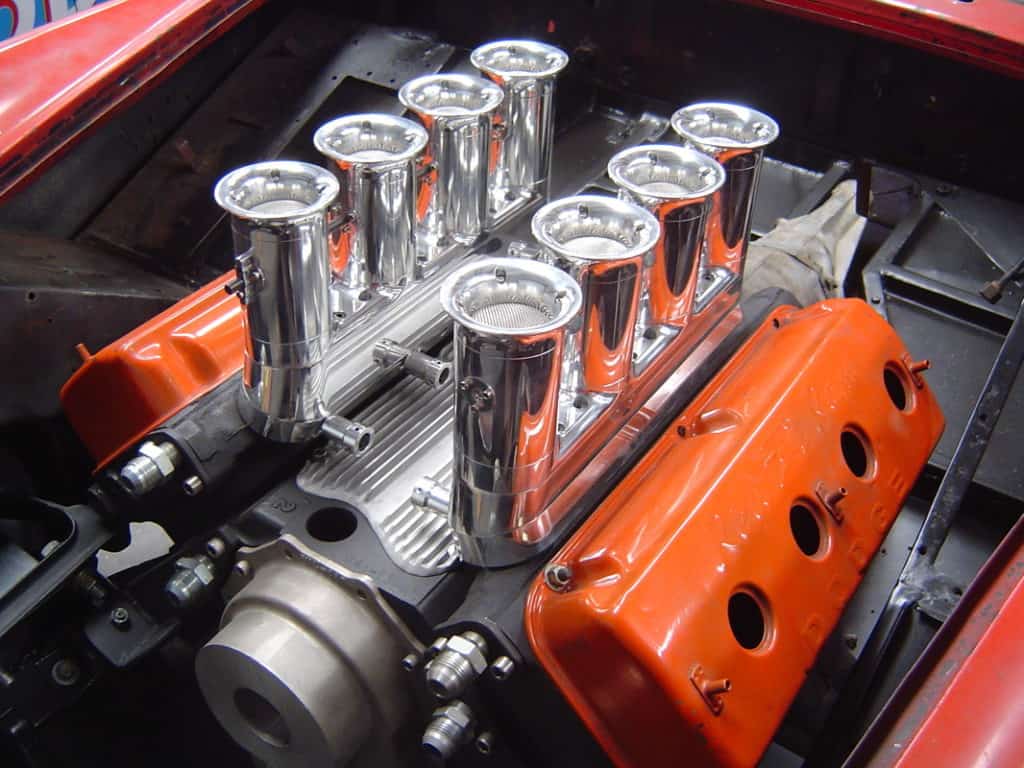 Custom Injection Setup on a Hemi…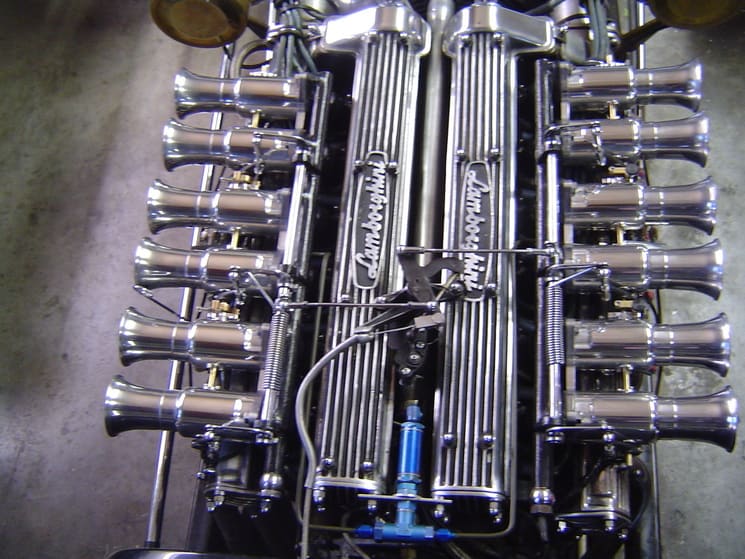 Custom Fox Injection on a Lamborghini V12 in a T-Bucket Roadster:  Gotta Be a Wild Ride!
That Lambo V12 in the T-Bucket roadster is a real kick, isn't it?
Josh had this to say about using G-Wizard to make these wild custom setups:
I just had the opportunity to read your blog post "CNC Project Ideas Super Custom CNC Products" and knowing you are a car guy, like me, I thought I'd share a little about my CNC based business with you.  I am much more of a car guy than a CNC machinist.  In fact, I really only got interested in CNC machining so that I could make my own parts for my car projects.  I consider myself to be no more than a hobby level machinist.  But, even with my limited abilities, I've been able to turn out parts that I never thought I would be able to make.  I have an Industrial Hobbies CNC mill (I believe you have one also).  Mine has a belt drive spindle conversion with a VFD drive, for a little more capability than most IH machines.  I run it inside a full enclosure and use flood coolant.  All this in my home garage (still amazes me).  This machine was my first CNC anything and I cut my teeth making parts with it.  At first I really struggled to successfully make anything.  Until a few years ago I discovered G-Wizard and it has helped me more than anything else to develop my CNC abilities.  Without much manual machining experience, speeds and feeds were by far the most difficult thing for me to grasp in the CNC world.  I now use G-Wizard for all of my CNC programming.  I very rarely turn my mill on without consulting G-Wizard first.  So, I'd like to thank you for making such a valuable tool available to people like me.
These days, the business has outgrown its ability to produce parts on the IH Mill, so they prototype on the IH and farm out the production work to local CNC shops.  Very cool application of CNC and our G-Wizard Calculator.
This story was near and dear to my heart as I got started machining as a result of being a gearhead and wanting to do some custom car parts.  We have a lot of motorsports-related customers using G-Wizard, and it's a great area to focus on for CNC'ers looking to start their own businesses.
Send us your photos and stories if you have a great CNC business going.  We love to hear about it and share with our readers.
Like what you read on CNCCookbook?
Join 100,000+ CNC'ers!  Get our latest blog posts delivered straight to your email inbox once a week for free. Plus, we'll give you access to some great CNC reference materials including:
Our Big List of over 200 CNC Tips and Techniques
Our Free GCode Programming Basics Course
And more!
Just enter your name and email address below:
100% Privacy: We will never Spam you!