Recently updated on March 21st, 2023 at 04:19 pm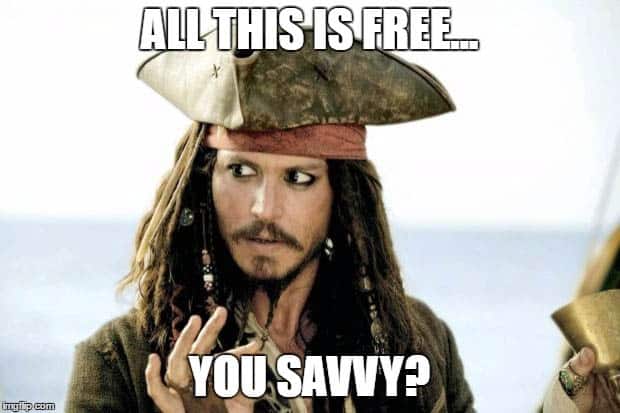 We do a terrible job advertising it, but most of G-Wizard Calculator is free. Seriously. You sign up for the free trial, and when that ends, even if you don't purchase, most of the tabs will go right on working for you. There's a giant treasure trove of useful calculators, utilities, and reference information there including:
Fancy scientific calculator with automatic unit conversions and much more.
The ultimate productivity hack for busy people–the same ToDo list with Pomodoro timer system I use myself to get all this crazy stuff done for CNCCookbook.
Geometry and Trig Calculators for Right Triangles, Oblique Triangles, Bolt Circles, Dovetails, Tapers, Chamfers, Drilling, Chords, True Position, Points, Turner's Cubes
Fits and Tolerances for ISO 286, ANSI B4.2, and DIN 7172
Thread Database with all the dimensions, tapping drills, and more
Drill Chart
Fastener Database with dimensions for Socket Head and Flat Head Cap Screws
Weights and Volumes for standard metal structural shapes as well as standard lumber sizes
Thermal Expansi0n Calculator
Electrical Ohms Law Calculator
Resistor Color Codes
CNC Servo and Stepper Motor Sizing Calculators
G- and M-Code Quick Reference
Hardness Quick Reference with Rockwell (A, B, C, D, 15H, 30H, 45N), Brinell (Std, Hultgren, Tungsten), Vickers, and Shore scales
Rigidity Calculator to help figure your tool rigidity
Chatter Calculator to figure the right spindle speed to stop chatter
Geometric, Dimensioning, and Tolerancing Quick Reference
Phew! I can hardly keep up with all of it myself. I know there a lifetime subscribers who are still delighted at the new things they discover. And we just keep adding more all the time!
I thought I'd make a quick video showing how it all works:
[youtube]8w5kZ9ZVjb0[/youtube]
All of this will save you time digging through machinery's handbook or trying to Google for it. It's all stuff that I use constantly and you will love having it at your fingertips. So what are you waiting for–give the G-Wizard free Trial a try:
PS This just gets better if you do subscribe.
First, you have the choice of buying the software outright (lifetime subscription) or subscribing. Now I hear all the time from hobbyists who don't think they can afford G-Wizard. First thing is that one year is cheap–not much more than a single cutter costs. But okay, let's suppose you still think that's too expensive. The thing is, at the end of that 1 year, Feeds and Speeds keep right on working too.
What's the catch?
The catch is that once the subscription expires, there's a spindle power limit equal to 1 horsepower for each year you subscribe. This is perfect for a hobbyist. A small CNC Router may not be able to use more than a 1 horsepower cut–tiny machines just aren't rigid enough. That means a lifetime of Feeds and Speeds, limited to 1 HP, for just the cost of 1 year of subscription. It's perfect for the hobbyist trying to save.
And, if you ever get a more powerful machine, just re-subscribe to unlock the limit. No muss, no fuss.
Like what you read on CNCCookbook?
Join 100,000+ CNC'ers!  Get our latest blog posts delivered straight to your email inbox once a week for free. Plus, we'll give you access to some great CNC reference materials including:
Our Big List of over 200 CNC Tips and Techniques
Our Free GCode Programming Basics Course
And more!
Just enter your name and email address below:
100% Privacy: We will never Spam you!
Bob is responsible for the development and implementation of the popular G-Wizard CNC Software.  Bob is also the founder of CNCCookbook, the largest CNC-related blog on the Internet.