This Buyer's Guide is based on the results of the
CNCCookbook 2019 Cutting Fluid Survey
. The survey received several hundred responses. Some 95 different coolants were in use by respondents.
CNC Coolant Market Share
This Buyer's Guide will only consider coolants whose market share among respondents was over 1%.
Here are the relative market shares of those coolants: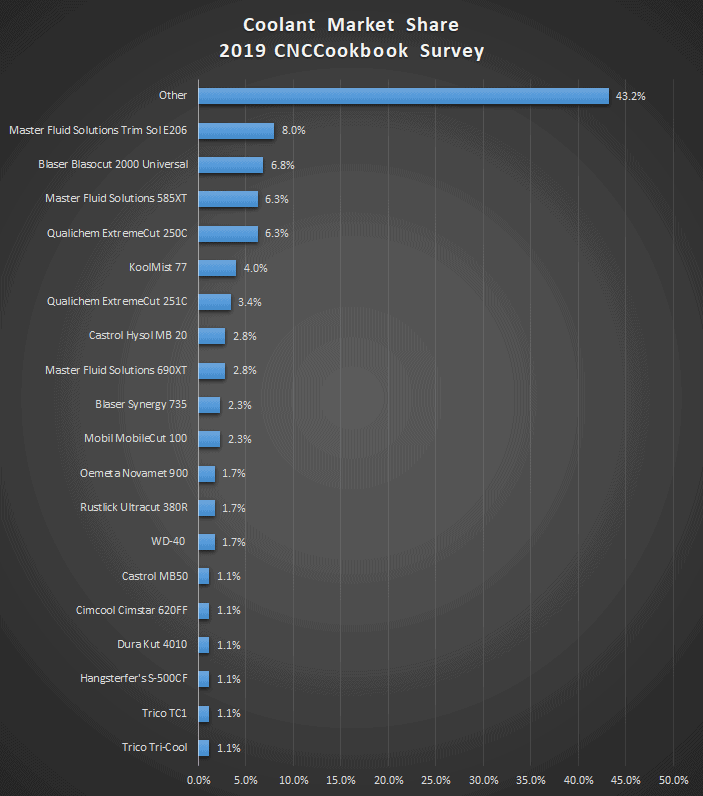 CNC Coolant Customer Satisfaction
We asked respondents to rate their coolant at 3 levels:
It rocks!
It's okay, it works
Not very happy
The market share scores below represent the average of the votes. A 100% indicates that every respondent said, "It rocks!"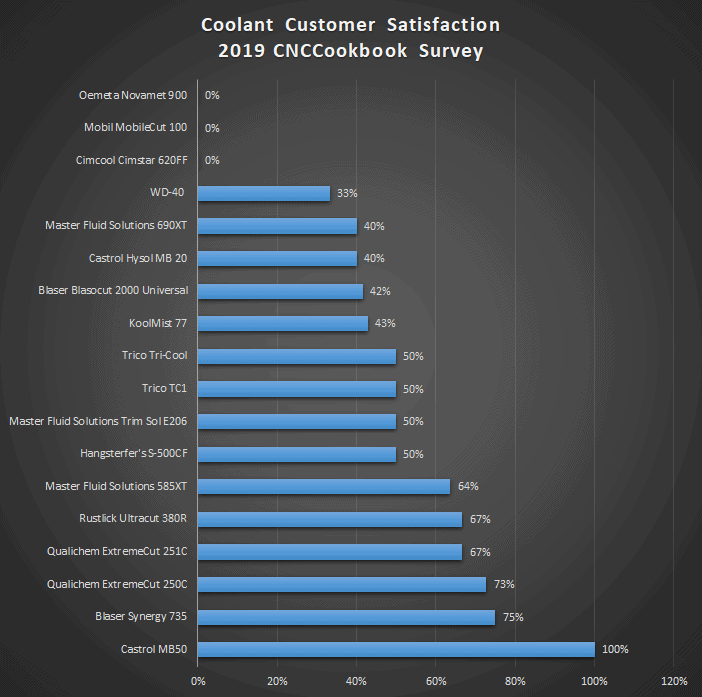 CNC Coolant Problems
We asked respondents to tell us whether they'd had coolant-related problems with Rust, Skin Irritation, or Bacteria/Odor problems. This report reflects the percentage of folks using the coolant product that had each type of problem as well as the average of all the problems.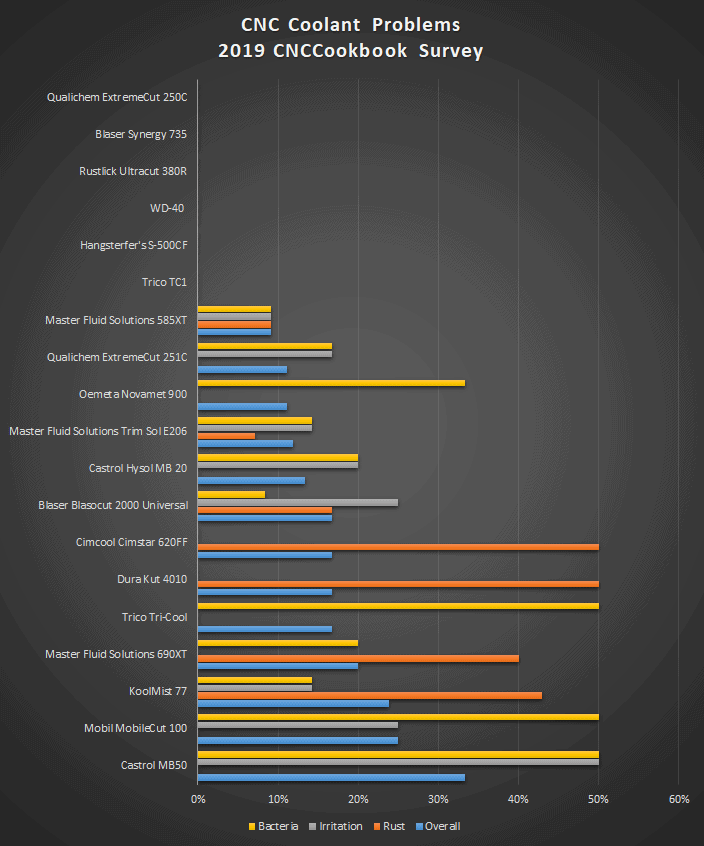 Conclusion
You now have a pretty good idea of the relative market share of each coolant, the customer satisfaction with each among our audience, and the frequency with which they encounter various common problems. That information should be very helpful to anyone who needs to select a new coolant to try with their CNC operations.