Saw this one on the latest installment of the Tormach blog.  It's an auto-loading setup for a machinist vise built by machinist Joe Gerad:
Auto-Loading a Milling Vise…
We've featured vise auto-loaders before, but this one is so cheap and cheerful, I just had to run it here.  There's a pneumatic gripper mounted on the side of the spindle, and the vise is set up to be air-actuated as well.  The rest is just a matter of some g-code programming once you get the air cylinders connected to M-codes that operate solenoid valves.
Joe's got a lot of interesting projects on his YouTube channel.  He's also built a chip conveyor for the Tormach:
Chip conveyor for a Tormach…
Evidently he's cranking through enough parts to need one.  I really liked his custom speed handles for his vise's too: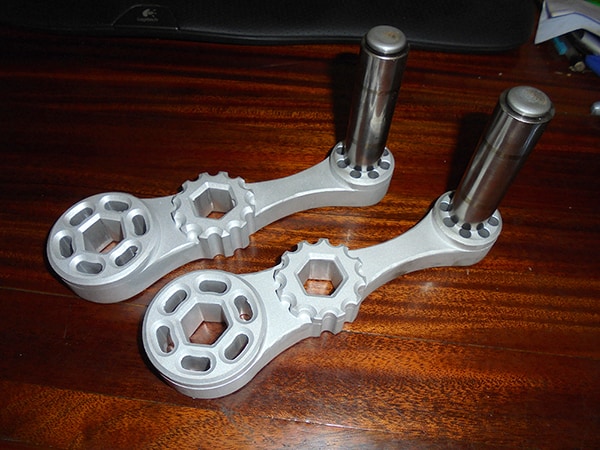 Custom vise speed handles: nice!
I know I'll be subscribing to Joe's YouTube channel.  For more on what he's been up to, check out the Tormach Blog Post.  They're talking about Hot Rodding Tormachs there.  I've got a couple of Hot Rodding moves in mind for my Tormach Lathe and Mill for sure.
Like what you read on CNCCookbook?
Join 100,000+ CNC'ers!  Get our latest blog posts delivered straight to your email inbox once a week for free. Plus, we'll give you access to some great CNC reference materials including:
Our Big List of over 200 CNC Tips and Techniques
Our Free GCode Programming Basics Course
And more!
Just enter your name and email address below:
100% Privacy: We will never Spam you!
Bob is responsible for the development and implementation of the popular G-Wizard CNC Software.  Bob is also the founder of CNCCookbook, the largest CNC-related blog on the Internet.