Breaking News: Tormach has added a plasma table to their CNC machine lineup.  
It joins their existing inventory of CNC mills, routers, lathes, and tooling.
The best part?
It's a very slick machine indeed!
I haven't had a chance to try one directly yet (hoping Tormach will indulge me), but I spent a considerable length of time talking with Tormach's Jason Pulvermacher about the new 1300PL.
Basic Specifications
First, let's cover the basics.
The travels are:
X = 50 in.
Y = 51.5 in.
Z = 3.9 in.
In other words, it easily accommodates 4×4 foot sheets of metal without need for careful alignment.  The water table is also mounted on sliding rails, so you can reclaim the lost travel most gantries have if need be.
The 1300PL weighs about 1300 lbs all put together, and it's set up so you can unpack and set it up with nothing more than an engine hoist.  No forklift required.
The torch head has Digital Torch Height control (essential for the best quality cuts and consumable life), and it's on a magnetic breakaway attachment to hopefully avoid damaging your plasma torch in the event of a crash.
Speaking of the integrated Torch Height Control (THC), it has both an Ohmic and a touch sensor.  The Ohmic is best for lighter gauges being cut while the spring loaded touch sensor is better for heavier gauge work.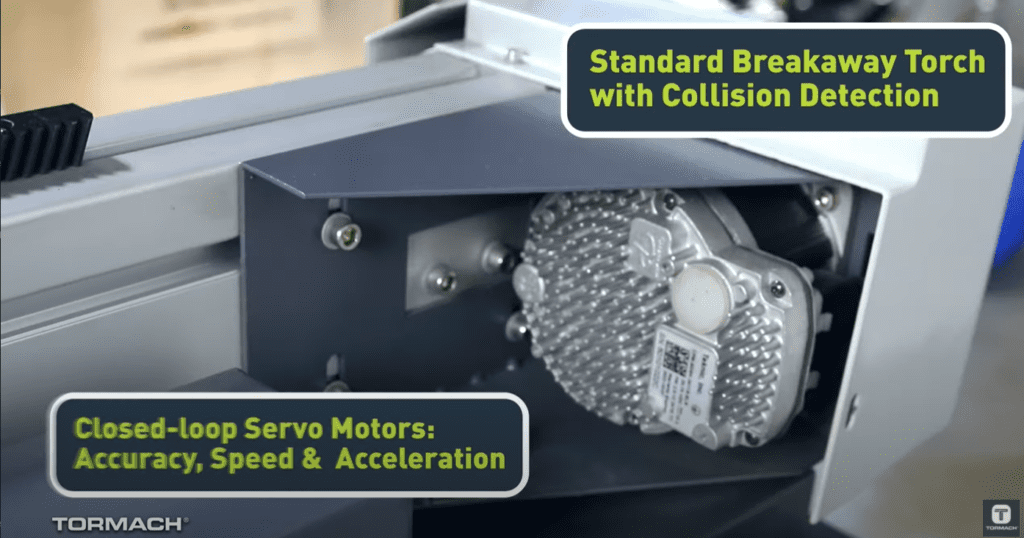 Motion is via closed-loop servo motors, and this plasma table is FAST!
It's capable of travelling at 1000 IPM, and cuts are 400 IPM.  Even more important is the table's acceleration.  Ultimate speed doesn't matter if you can't accelerate fast enough to use it.  Getting the cleanest cuts that minimize slag requires precise speed control and fast motions.
Jim Colt from Hypertherm (most folks like their torches best for plasma tables) says you need acceleration of at least 15.5 in per second per second for best plasma results.  The Tormach 1300PL can do 30 inches per second per second, which is nearly twice that acceleration.
The combination of closed loop servos and rack and pinion drive together with keeping the gantry light is what gives the 1300PL its speed.
Jason and I had a brief chat about dual-purpose machines that can do both plasma and CNC routing, and this speed plus acceleration angle was one of the biggest challenges in creating a dual purpose machine.
It seems a CNC Router needs a much heavier gantry to deal with the weight of the spindle, the cutting forces (no cutting force on a plasma!), and increased rigidity for greater accuracy.  To get the level of performance the 1300PL has with the increased weight would mean very large motors indeed, so Tormach has kept the 1300PL focused purely on being a plasma table.
These machines are integrated with Hypertherm's plasma cutters.  The base 1300PL is priced at a little over $13,000.  Add a Hypertherm plasma cutter and you're all set up for about $17,000, according to Jason.  The 65 amp plasma cutter is good for cuts up to 1″ thick, and the 1300PL's table can hold 750lbs.
Perhaps the most welcome feature of the 1300PL is it comes with Tormach's excellent Path Pilot controller.  That means you have ease of use and their Conversational Wizards available.  It also means that once you learn PathPilot, you can use it for Tormach's mills, lathes, routers, and the plasma table.  That's particularly welcome for educational users because it just makes everything that much simpler.
In fact, it's not 100% clear you'd even need CAM software with this router.  PathPilot has the ability to convert DXF files to g-code.  Also, the 1300PL has a slick integrated feeds and speeds capability that will precisely set the speed of the plasma cuts on this machine.  Taken together, these two make this machine super easy to operate.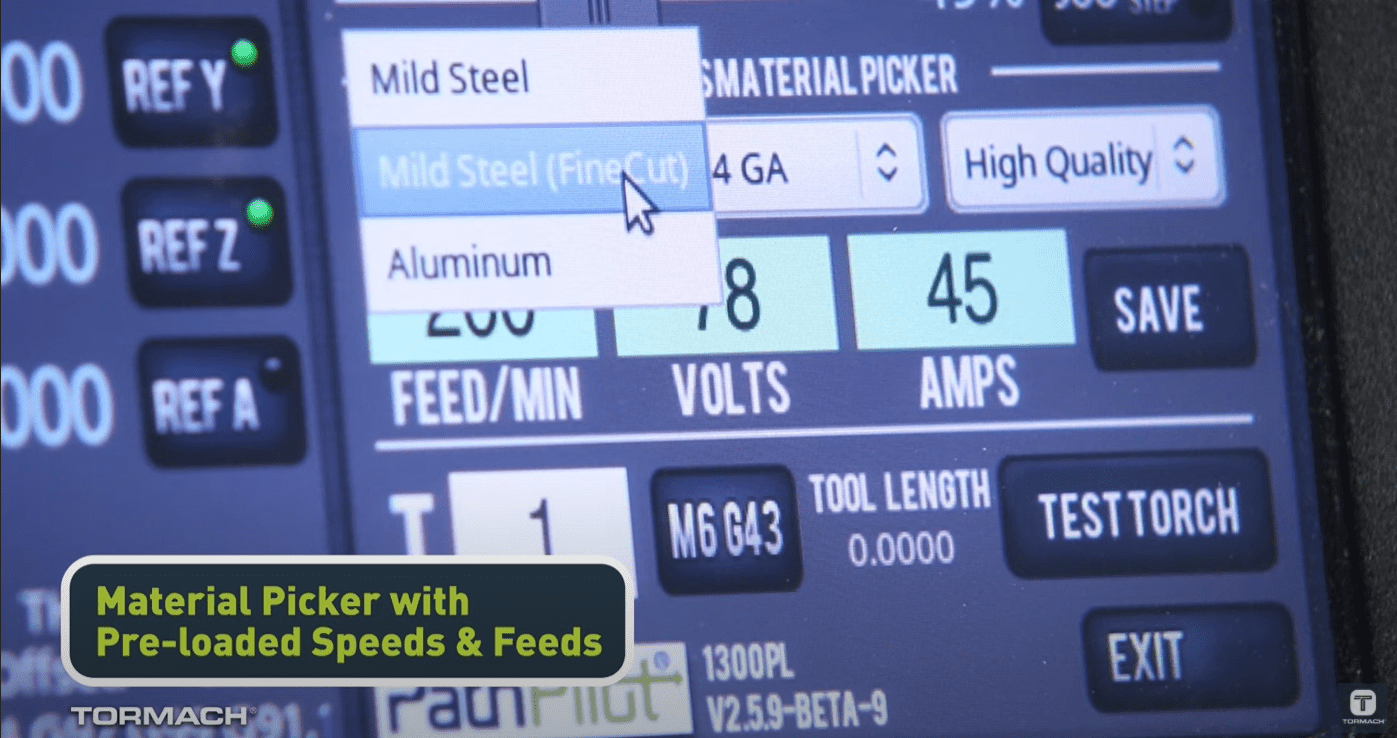 It's the Most Used Machine at Tormach!
When we were talking about how easy it is to run the 1300PL, Jason mentioned that it is the most used machine at Tormach.  The staff there has access to all the machines, but this one is so easy that a much larger number of people find it accessible to do interesting projects.
"This is the most used machine in our facility.  Everyone wants a sign or a piece of art.  It's so easy to make something with it.  Plasma tables are also great for prototyping.  Knock it out, tack weld it together, try it, and then build the next iteration with changes.  Fast turnaround!"

— Jason Pulvermacher
Sure sounds like fun to me.
Who Makes the World's Best Screwdrivers?
Seriously.  And don't think it's Snap On or Craftsman.
Listen, I love "World's Best" articles.  Why?  Because no matter who you are, you deserve to experience the very best.  Particularly the very best of something you will use often, like a screwdriver.  So check it out and see.  We'll show you 8 brands that are far better than the average screwdriver.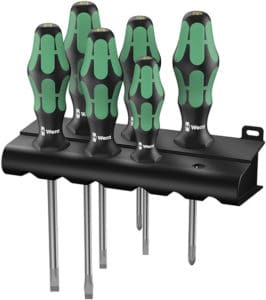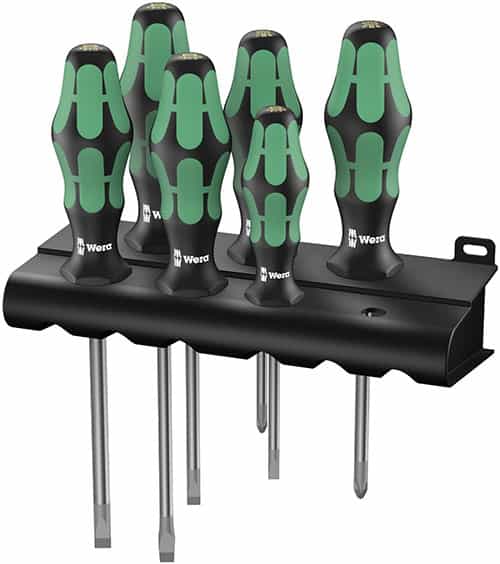 How clean are the plasma cut parts?
I know some plasma tables are capable of extremely clean cuts.  But I have a plasma cutter (handheld and not a CNC!) and I know they can also make nasty slaggy cuts.
So I asked Jason how clean the parts are when they come off the 1300PL table.
He says there's very little slag, and what there is can be knocked off with a screwdriver.  His favorite clean up and deburring method is to lay down a rubber mat on a workbench and go over it with a wire brush in a right angle grinder.
The combination of the machine's awesome acceleration, speed, the torch height controller, and making sure you've got clean compressed air fed in are what make the difference.
Check out this video for a quick walkthrough of the machine and some shots of it cutting where you can clearly see how clean the results are:
Conclusion
This new Tormach plasma table looks very slick indeed.  It gots all the right features in a package that's not over the budget.  I really hope I'll get to play with one directly before too long.
Here's Tormach's page on the 1300PL:
What do you think of the 1300PL?  Let us know in the comments below.
Like what you read on CNCCookbook?
Join 100,000+ CNC'ers!  Get our latest blog posts delivered straight to your email inbox once a week for free. Plus, we'll give you access to some great CNC reference materials including:
Our Big List of over 200 CNC Tips and Techniques
Our Free GCode Programming Basics Course
And more!
Just enter your name and email address below:
100% Privacy: We will never Spam you!
Recently updated on March 7th, 2023 at 03:40 pm
Bob is responsible for the development and implementation of the popular G-Wizard CNC Software.  Bob is also the founder of CNCCookbook, the largest CNC-related blog on the Internet.