I got tired of it being so dark in the enclosure of my Tormach CNC Lathe, so got talking about lighting with my friend John Bower, who is the local Tormach dealer in Northern California. His store is called Santa Cruz Electronics, and he has all sorts of nifty electronic stuff on hand for projects liked this. Before I knew it, John had whipped up a neat and inexpensive LED lighting solution to go inside the lathe enclosure. It works great. Here' s few photos that show what he did: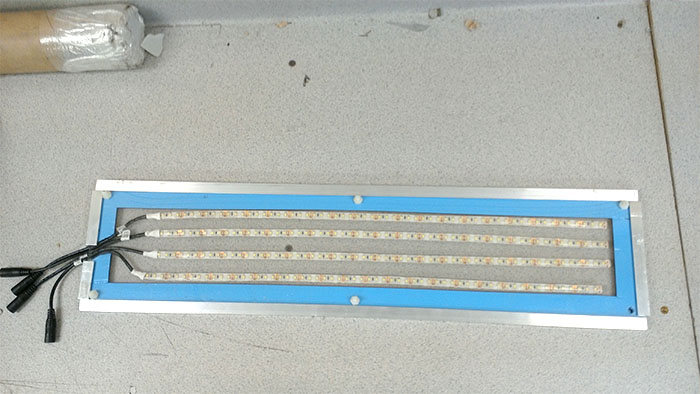 Take 4 LED strips, sandwich them in acrylic with a foam tape barrier, some aluminum channel, and silicone cement to seal it up against coolant…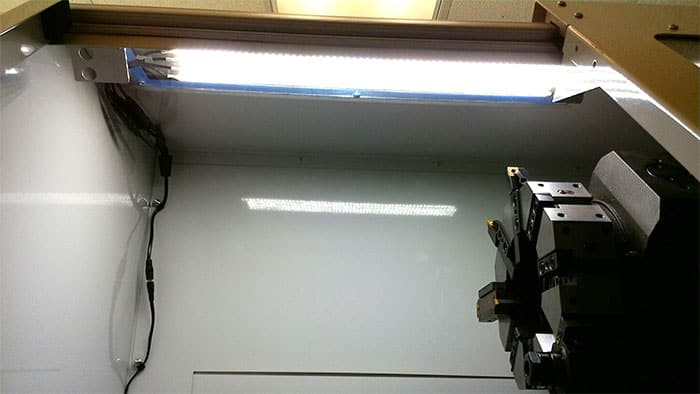 Bolt to top of enclosure, up out of the way. Wiring for the LEDs is low voltage, so even if there is a link we won't have line voltage running around inside the enclosure…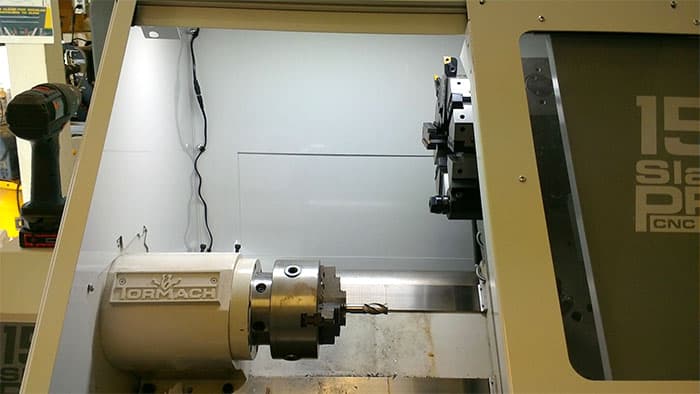 Now we have a nice well-lit lathe: thanks John!
BTW, if you're wondering why there is an endmill chucked up in the lathe, I was boring another toolholder to take an ER collet chuck. Only had 1 on the turret and needed a 2nd for a project I'm doing. One will hold a twist drill and the other a tap. Boring them this way ensures they're accurately aligned on the spindle axis. It'd be even better to ream the hole, but I didn't want to spend the money for a 3/4″ reamer and this will be good enough for my purposes.
Like what you read on CNCCookbook?
Join 100,000+ CNC'ers!  Get our latest blog posts delivered straight to your email inbox once a week for free. Plus, we'll give you access to some great CNC reference materials including:
Our Big List of over 200 CNC Tips and Techniques
Our Free GCode Programming Basics Course
And more!
Just enter your name and email address below:
100% Privacy: We will never Spam you!
Bob is responsible for the development and implementation of the popular G-Wizard CNC Software.  Bob is also the founder of CNCCookbook, the largest CNC-related blog on the Internet.