Recently updated on August 30th, 2023 at 09:48 am
Show Me How GW Editor Can Help Me:
Here's why people use G-Wizard Editor
34.78%
Writing G-CODE From Scratch
44.57%
Checking G-CODE For Errors Before Running It
56.52%
Modifying Cam Generated G-CODE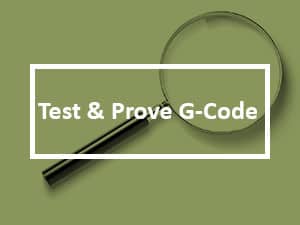 You wouldn't run G-Code without testing it, right?
But cutting "air" is slow as molasses and keeps your CNC machines unproductive. G-Wizard Editor will do a full graphical toolpath simulation, plus it will check a number of nearly invisible conditions that can "alarm out" and stop your CNC machine.
Get your programs running right before they ever get on your CNC machines.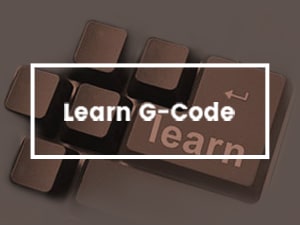 G-Code is Complicated.  G-Wizard makes it Easy.
Remember the first time you saw g-code? Scary stuff.
But G-Wizard is filled with features that help you understand and write g-code the easy way. For starters, its "Hints" feature tells you what each line of g-code does in plain English. Plus, there's a lot more capabilities designed to simplify g-code so it's easier to learn and use.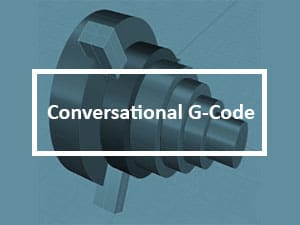 What's Converational Programming?
Only the best thing since sliced bread. With Conversational Programming, you answer a few simple questions in a Wizard, and it will generate the g-code. No need for complex CAD or CAM. Do all those jobs where you thought you'd rather have a manual machine than a CNC just as easily.
Great for beginners and manual machinists who want to be productive before learning CAD/CAM. And great for experts who don't want to wait for CAD/CAM to do something simple.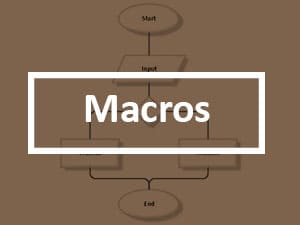 Macro Programming
Macro Programming lets you do things your CAM software can't. Powerful things that save time and will make you money.
But macros are not the easiest things in the world to wrestle with. Unless you have G-Wizard Editor standing by your side. Check out how it can help you become a Macro Programming virtuoso!
G-Code is Complicated. G-Wizard Editor Makes It Easy
We started with a clean sheet of paper and asked, "What will it take to make g-code approachable by anyone?" For reading g-code, we came up with G-Wizard's exclusive Hints. We tell you in plain English what each line of cryptic g-code does. For writing g-code, we added Conversational Programming. Answer a few questions in a Wizard and get g-code with haveing to use complex and time-consuming CAD or CAM software. But we did.t stop there. We analyzed the tasks real CNC'ers needed to be able to do with g-code and more sure G-Wizard offers the best tools in the business for each task
Start Using the World's Most Advanced CNC Software
Get Started in 3 Easy Steps

Step 3
Register and Download
Enter your email address and you can start your free trial today!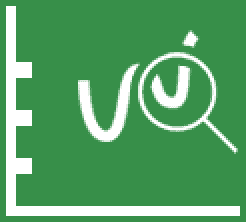 Step 3
Set up and Analyze
Set up and fine tune the software to your CNC machine in minutes.

Step 3
Master Your G-Code
Enjoy instant results, time, and money savings!
TRUSTED BY INDUSTRY LEADERS


























GW Editor Showed Me Exactly Where The Errors Were
"My experience: No formal training. Completed some on-line courses for CAM software. I have been running a VMC on the average of 1x every two weeks since July of 2015. I have been using FeatureCAM as my CAM software and was having intermittent issues with the G-code when I transferred the file to my mill. So I opened the problem files with GW Editor and low and behold it showed me exactly where the errors were in my file. Now I run every file through GW Editor before I ever try to run it on my mill."
Software that will make anyone a better CNC'er
Proof your g-code faster before running it, make it easier to understand, create quick and easy g-code programs without CADCAM.
It's that easy. You can install and get results in a matter of minutes.