Recently updated on March 21st, 2023 at 04:31 pm
It's Halloween this week, so what better time to write about this crazy hobby known as "Cosplay?"
Wikipedia says, "Cosplay is short for costume play, and is a performance art in which participants called cosplayers wear costumes and fashion accessories to represent a specific character or idea that is usually identified with a unique name." Pick your favorite movie superhero and someone somewhere in the wacky world of Cosplay is doing an amazing job recreating the movie props they need to look just like that character.
In this article we'll survey some of the more amazing results so you can get an idea of what's possible and where to get started on your own Cosplay project. Suffice it to say that as a CNC'er, you're starting out with an enormous built-in advantage.
Iron Man Suits
As you've probably guessed from my Tony Stark fixation, I love the Iron Man movies. It should come as no surprise that there is a whole lot of Cosplay action around creating Iron Man suits.
XRobots.co.uk is the web site of James Bruton.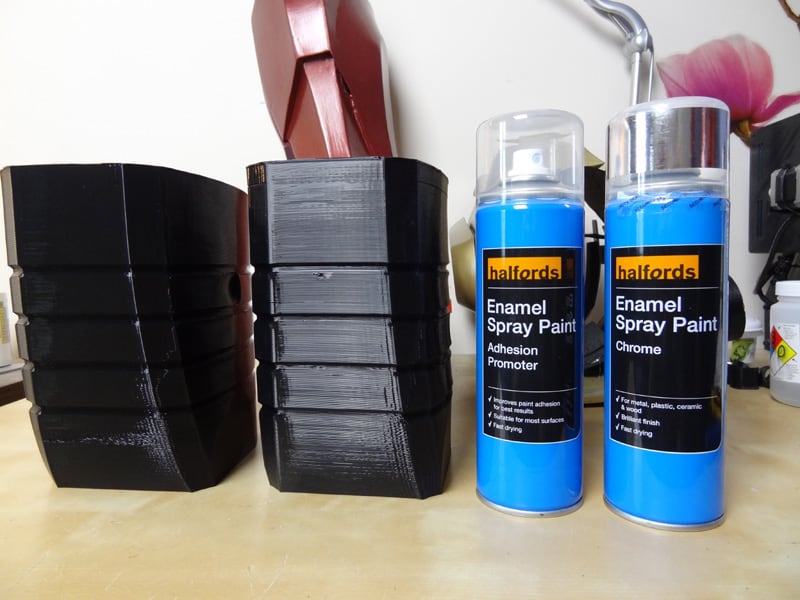 Knees were printed in flexible nylon using Bruton's LulzBot 3D Printer…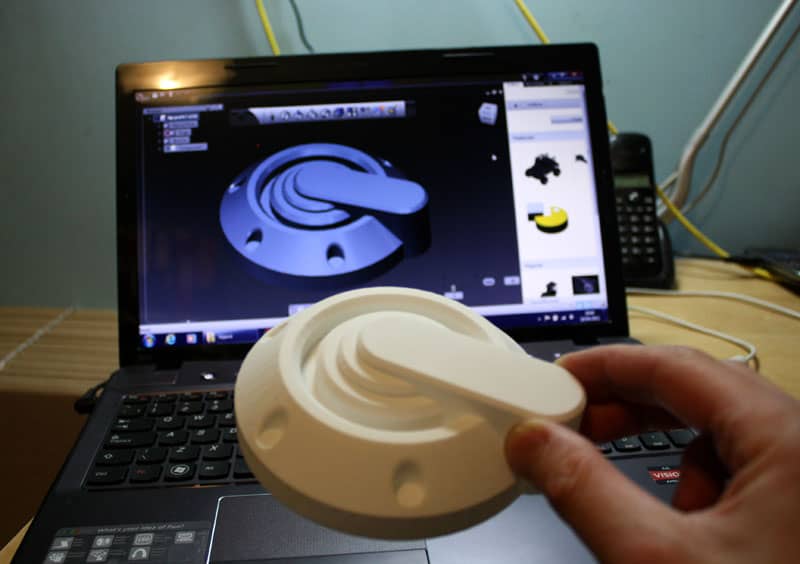 Hip pod was 3D printed by Shapeways printing service…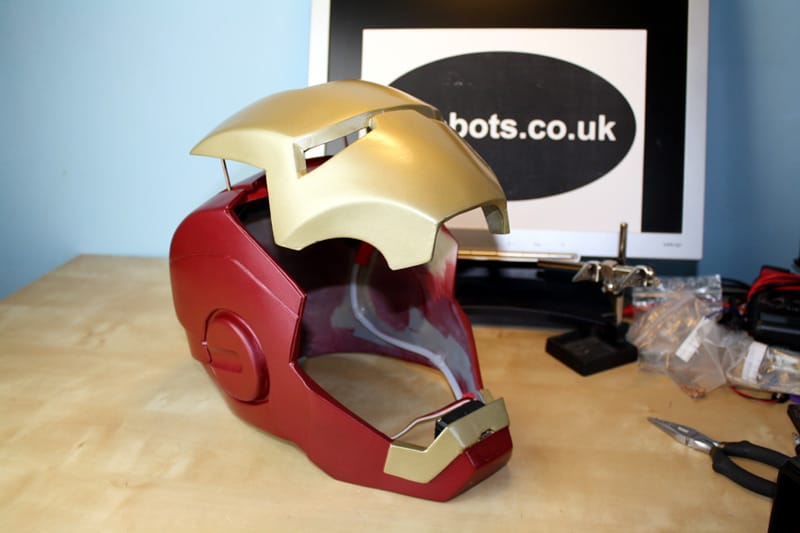 Animatronic Helmet is servo controlled to open the faceplate…
[youtube width="800″ height="647″]http://www.youtube.com/watch?v=0UGYyVjpHjo[/youtube]
Some good shots of the suit in action at New Brighton Mini Maker Faire…
There are many other Iron Man suits out there. Try 10 DIY Iron Man Suits by Gizmodo to see a bunch more.
Angela "Nerfenstein" Simpson's Awesome Props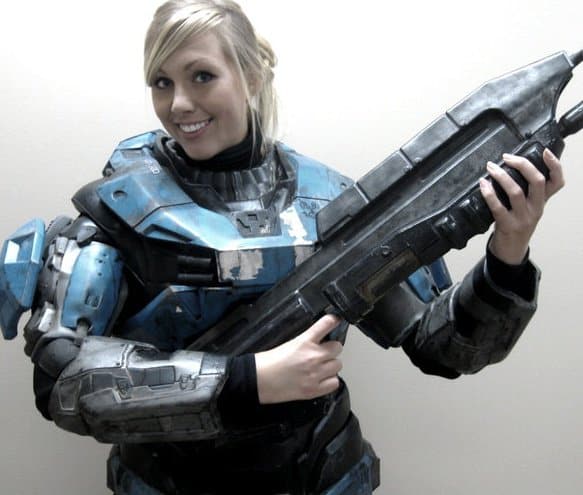 Simpson uses a UP Plus2 3D printer for her work. Her personal web site is called GirlyGamer and has a bunch more of her Cosplay props pictured.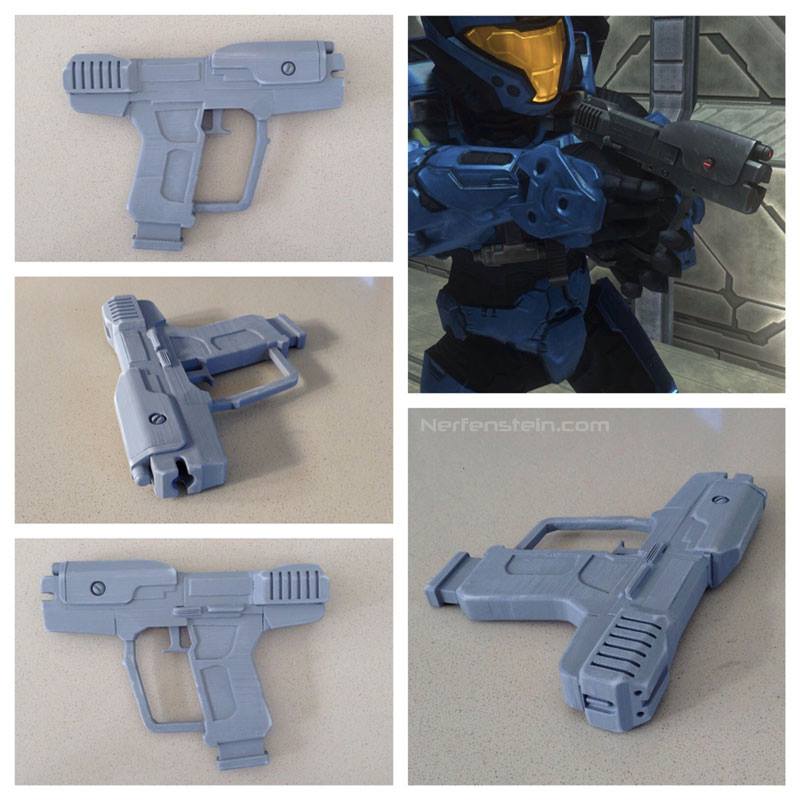 3D Printed Magnum Piston prop from Halo…
Destiny Fusion Rifle
Cosplay doesn't have to involve creating an entire suit or costume. You can start with just one piece and see how you like it. This Destiny Fusion Rifle is a neat piece I saw over at Fabbaloo, a great 3D printing blog.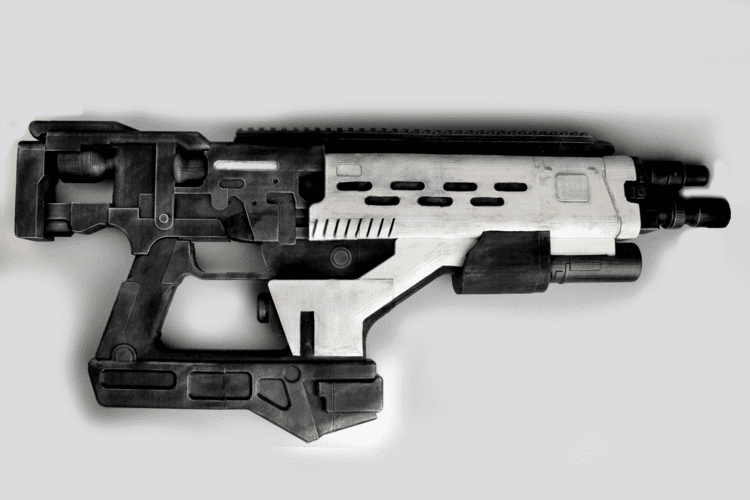 Samus Aran 3D Printed Suit
Here's another full suit from the more ambitious side of Cosplay: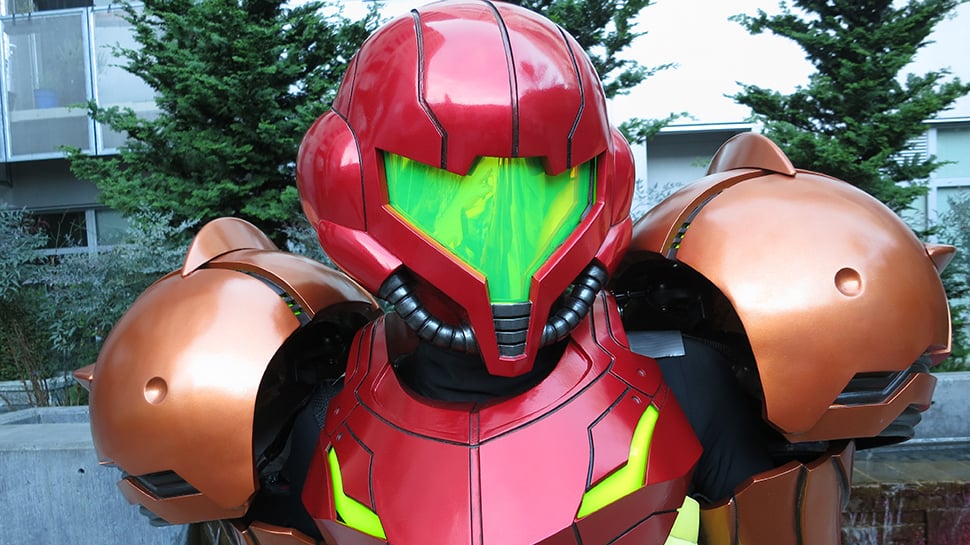 A ZPrinter 450 3D printer was used, and the project consumed hundreds of hours. There's a good description of it here. Here are some highlights:
One thing I wish they showed more of in these articles is all the work needed to achieve the finished results. The parts come off the 3D printer fairly rough, so bondo and lots of sanding was used to make the surfaces smooth for painting…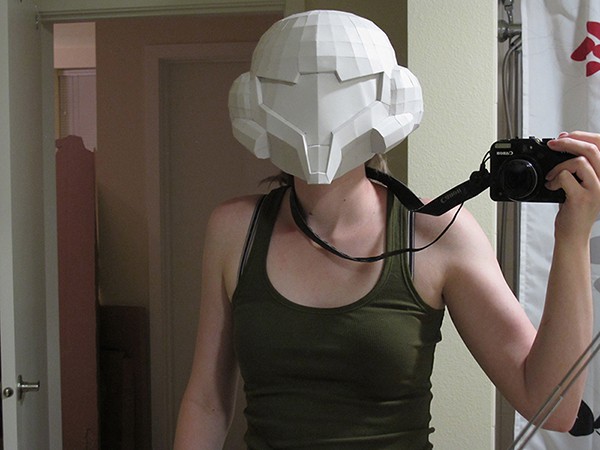 The cost of 3D printing filament was quite high for a project this large, so a technique called Pepakura was used to prototype until the scale was right for the overall model…
Conclusion
3D Printing enables a lot of new possibilities for the Cosplay enthousiast. It's not for everyone, but for those that are into it, movie prop quality replicas are very doable. For us, it was just good fun and a natural to feature for Halloween!
Like what you read on CNCCookbook?
Join 100,000+ CNC'ers!  Get our latest blog posts delivered straight to your email inbox once a week for free. Plus, we'll give you access to some great CNC reference materials including:
Our Big List of over 200 CNC Tips and Techniques
Our Free GCode Programming Basics Course
And more!
Just enter your name and email address below:
100% Privacy: We will never Spam you!
Bob is responsible for the development and implementation of the popular G-Wizard CNC Software.  Bob is also the founder of CNCCookbook, the largest CNC-related blog on the Internet.