You're just minutes away from running G-Wizard Estimator!
Note: You will need an active trial or subscription to G-Wizard Calculator to run Estimator!
That's because Estimator is Free during Beta Test, but it does everything Calculator can do and more. We'd be giving away our flagship product if we didn't require you to have access to Calculator before using Estimator.
Need to get a Calculator Free Trial? Just click here.
Already have G-Wizard Calculator access? Click the download button:
Download G-Wizard Estimator v0.867 for PCs
Next Steps:
Once the download finishes, run the file to install.
When G-Wizard Estimator comes up, login with your email. It must be the same one you used to register or purchase G-Wizard Estimator. During Beta Test it must also be the same email as you used for G-Wizard Calculator.
If you get a "Certificate Error", the fix is easy. For Windows, uninstall using the Windows Control Panel and rerun the install. For Macs, move the G-Wizard Estimator Application to Trash and rerun the install.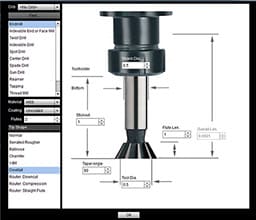 Recently updated on March 9th, 2023 at 04:09 pm