Suppose you had to build a bunch of space frame tube chassis like this one: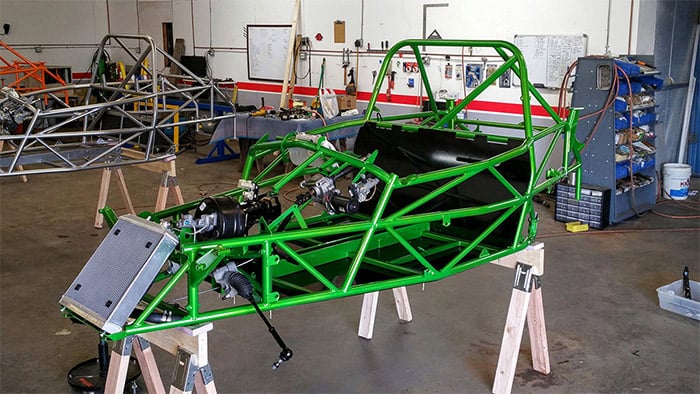 Making a bunch of space frames means notching a lot of tubes…
Making all those space frames means notching a lot of tubing.  Sounds like a little CNC-style automation is in order.  That resulted in this CNC-driven plasma cutter tube notcher that I came across over on Reddit: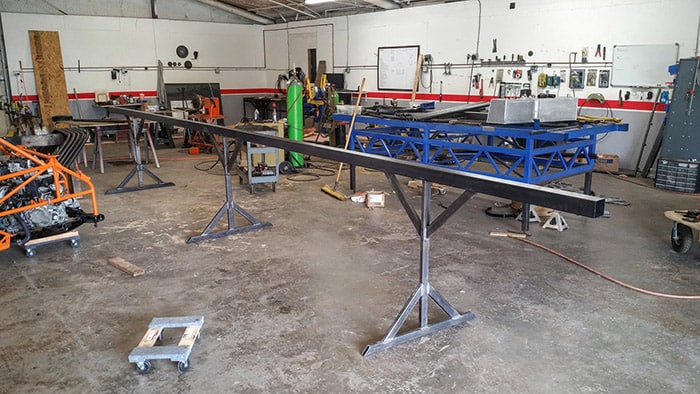 Start by welding up a simple frame.  The plasma torch will ride along that rail…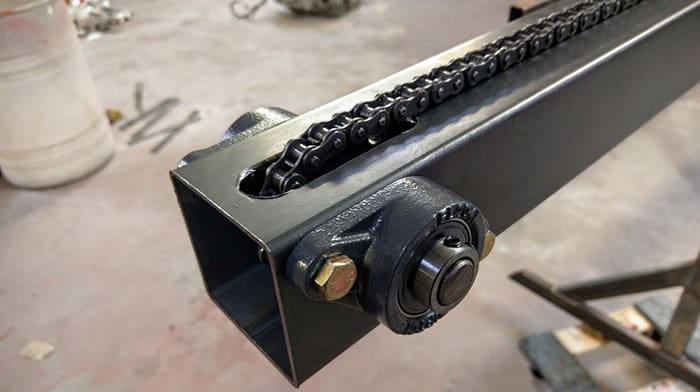 A simple chain drive pulls the torch sled up and down the rail…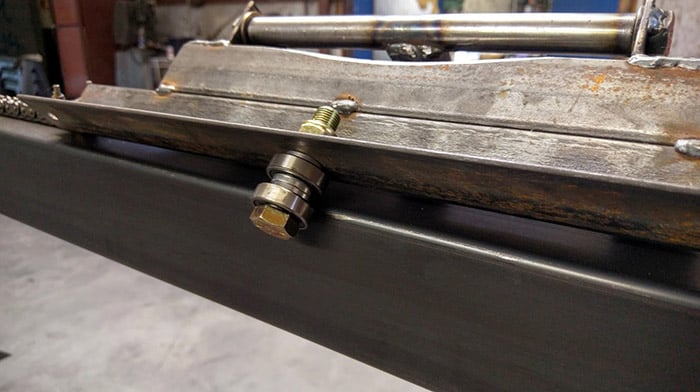 The sled itself is very simple and rides on ball bearings that engage the rail corners…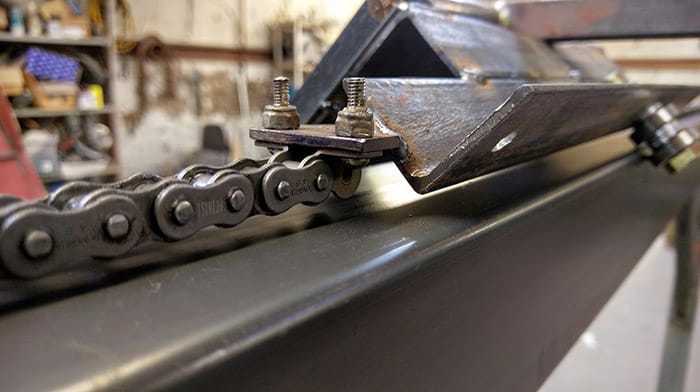 Another view of the sled showing the attachment to the chain…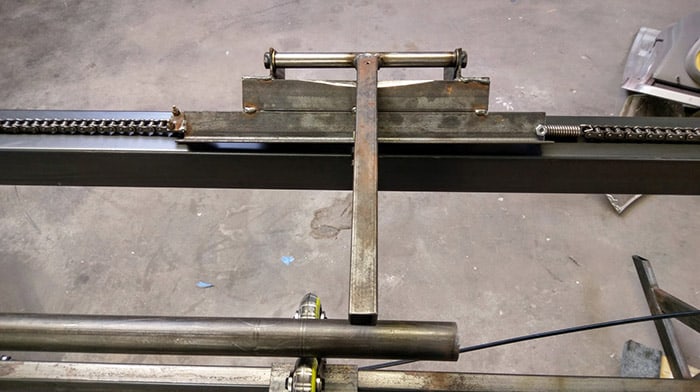 A pivoting bar will hold the torch.  It rides on the tubing (bottom) to be cut so torch height can be set…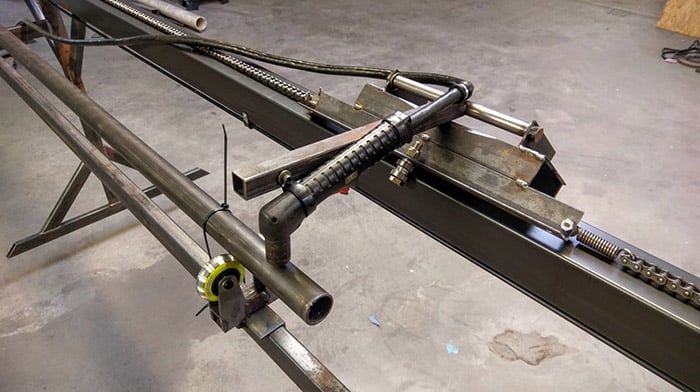 Torch is held to the bar with brackets…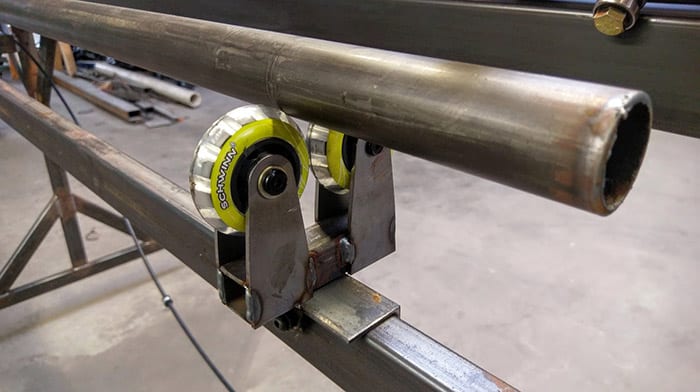 The tubing sits on skate wheels (so it can rotate) on a parallel frame…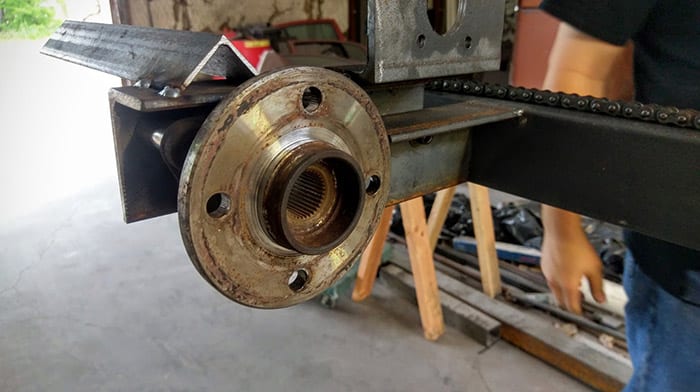 A Chevy Cobalt wheel hub is the perfect base for the 4th axis…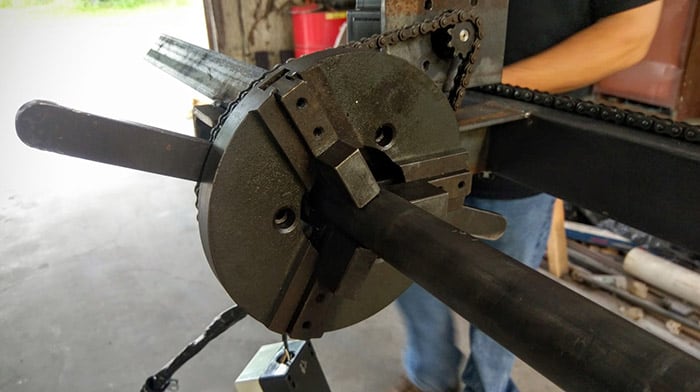 Add a 3-jaw chuck from a weld positioner to hold the tubing…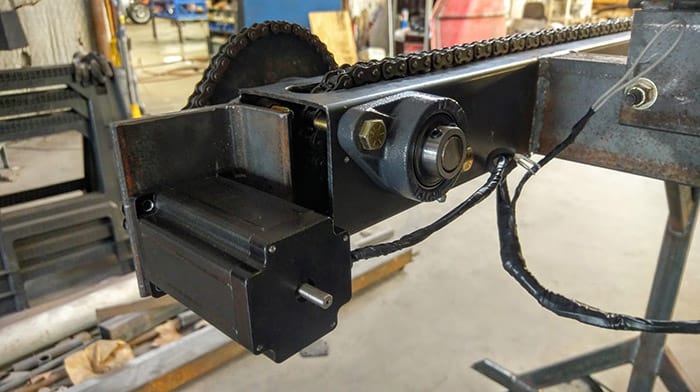 Stepper motor for the chain axis is also chain driven…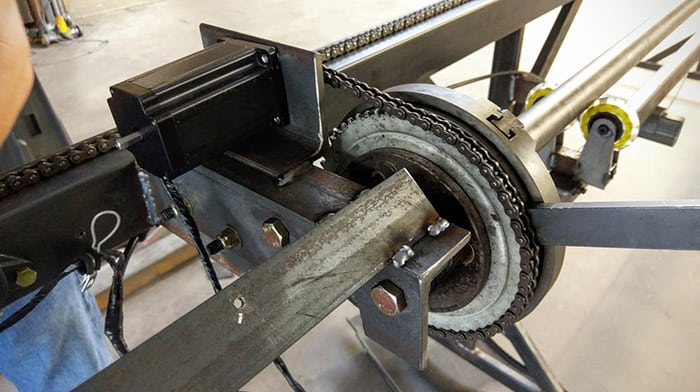 With another chain-driven stepper motor for the rotary axis…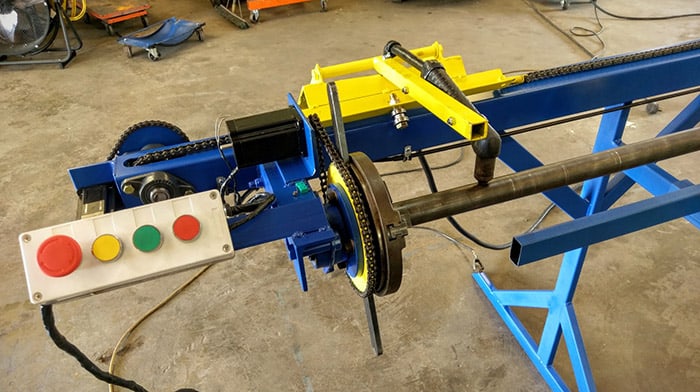 Throw on a little paint to make it pretty and you've got a CNC plasma tube notcher!
Mach3 is perfect to drive it.  The architecture is just 2 axes, but one is rotary so a lot can be done.  The tubing notches come out great.
Be sure to check out the DF Kit Car site that's what all this is for: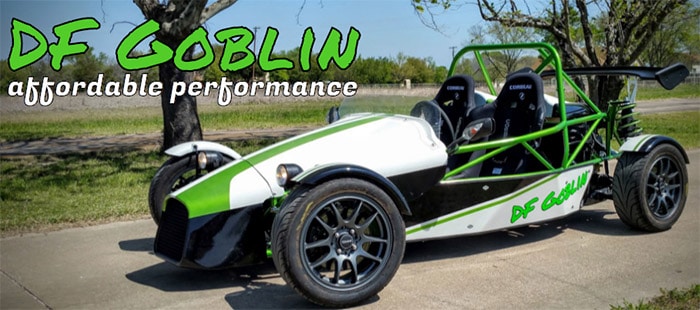 I bet these little Goblins are a real handful but a total blast to drive!
Like what you read on CNCCookbook?
Join 100,000+ CNC'ers!  Get our latest blog posts delivered straight to your email inbox once a week for free. Plus, we'll give you access to some great CNC reference materials including:
Our Big List of over 200 CNC Tips and Techniques
Our Free GCode Programming Basics Course
And more!
Just enter your name and email address below:
100% Privacy: We will never Spam you!
Bob is responsible for the development and implementation of the popular G-Wizard CNC Software.  Bob is also the founder of CNCCookbook, the largest CNC-related blog on the Internet.