Recently updated on April 22nd, 2023 at 09:26 am
Design Features for Tiki Bar:
Simple leaning corrugated roof. Fairly high.
Lattice work trim right below roof. Signage will go on the lattice work.
Resin-filled bar top with lava stone and hidden LED lights. Set it up so it can be red or blue.
Hanging lights over bar made from Kraken rum bottles.
Bamboo front decor on bar.
Full height wall at rear of bar.
Dual coolers at rear wall.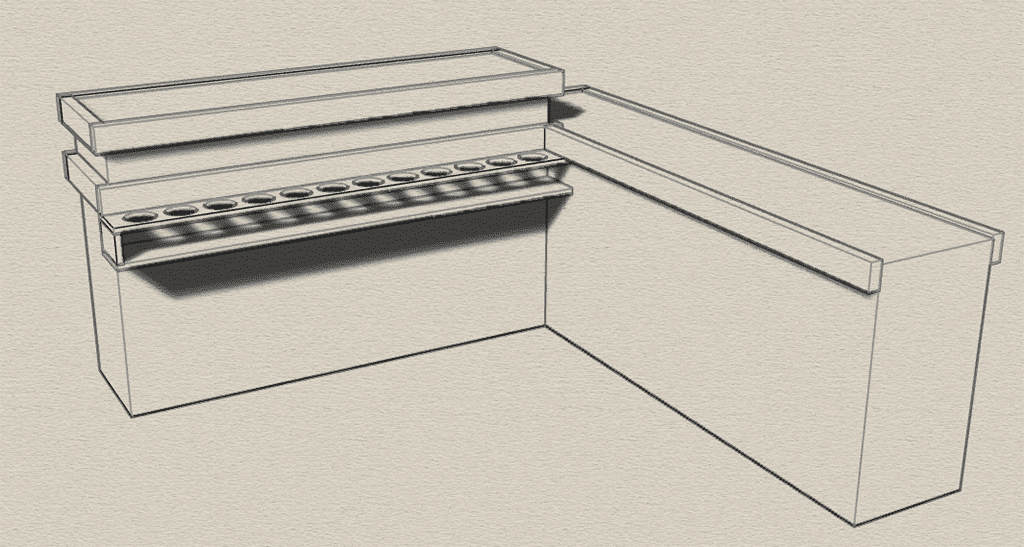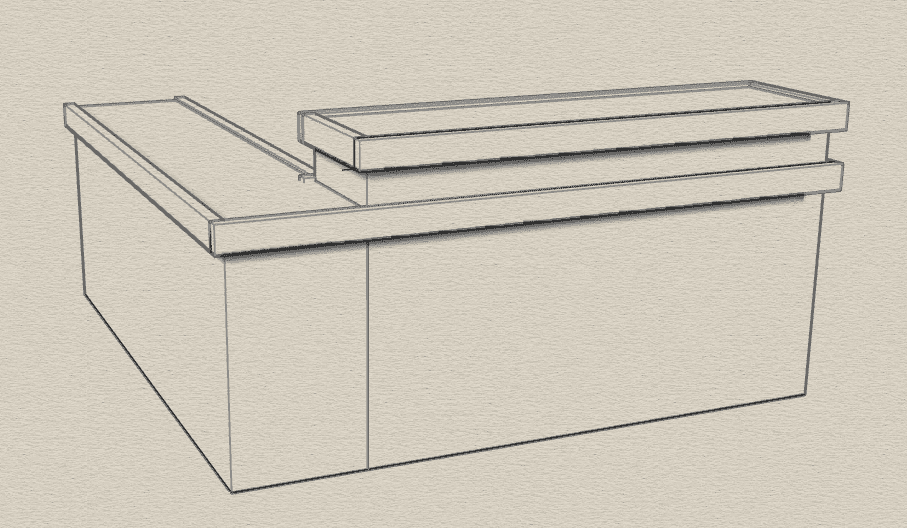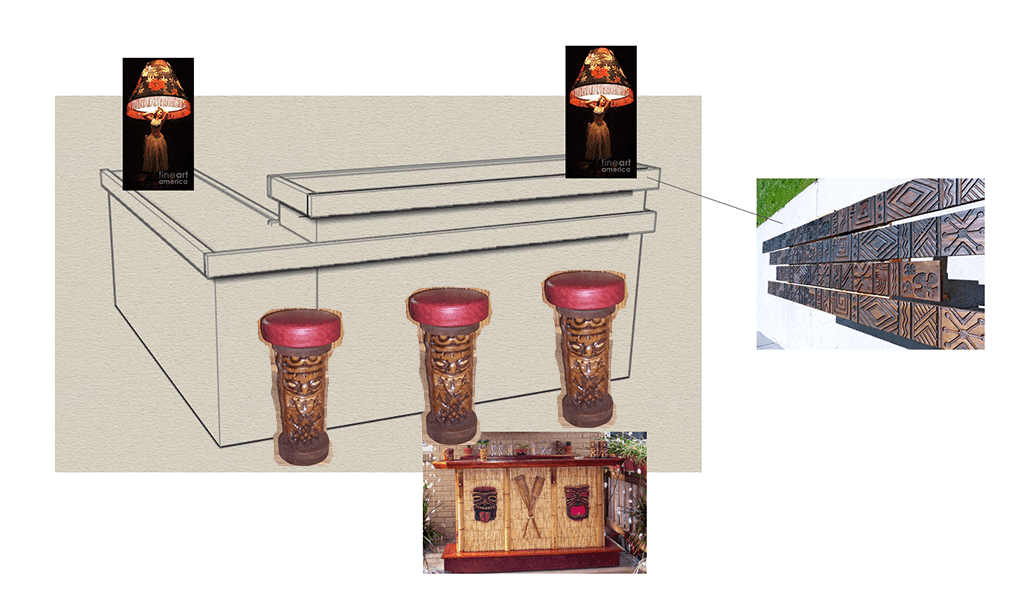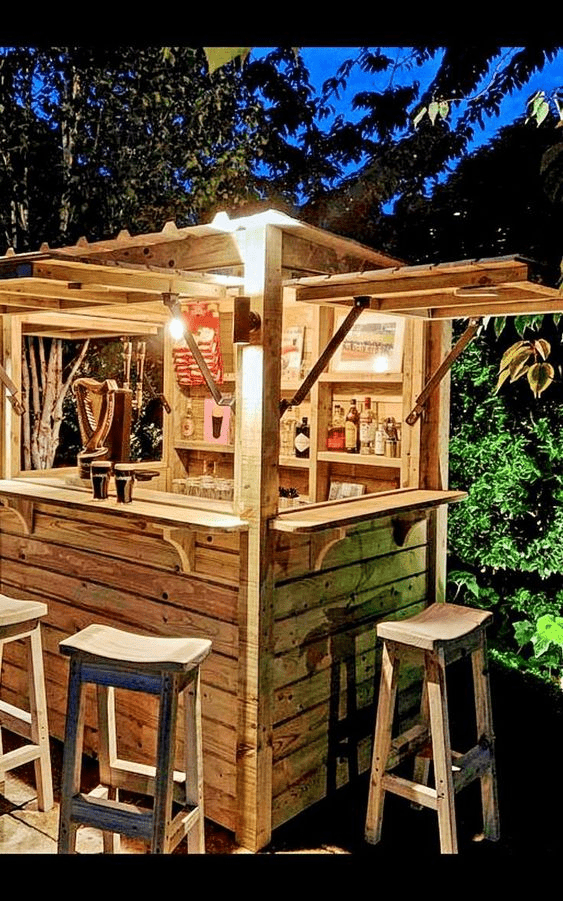 Fold up covers work…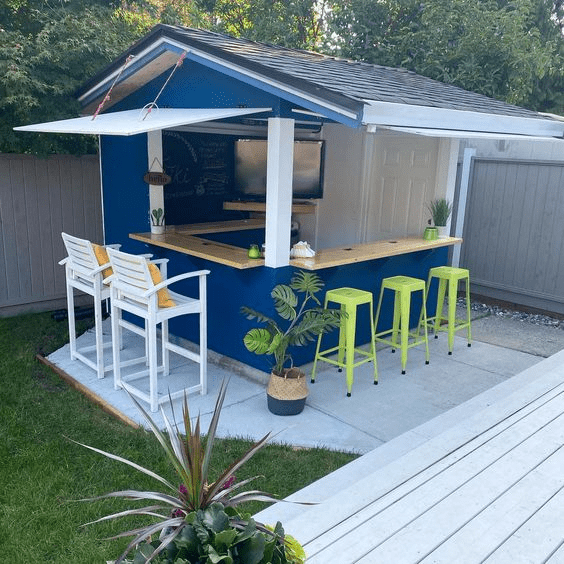 Even simpler covers…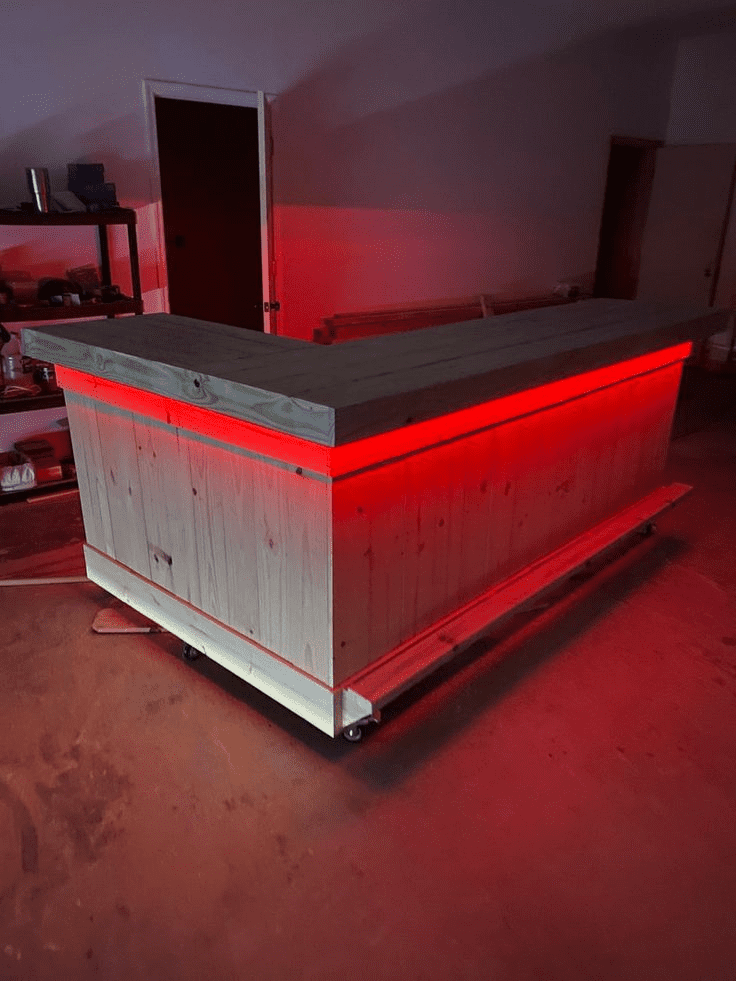 Down lighting along front of bar is perfect…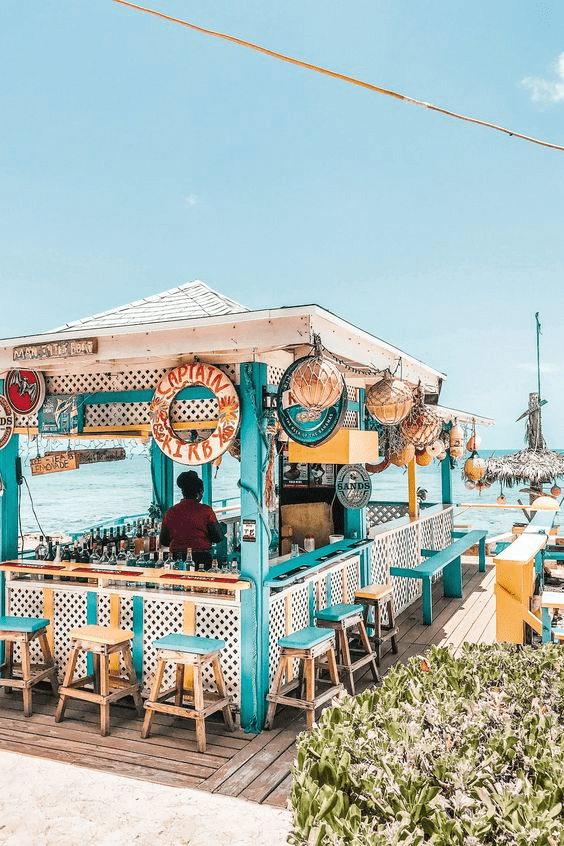 Lattice is a nice detail along the top of the roof…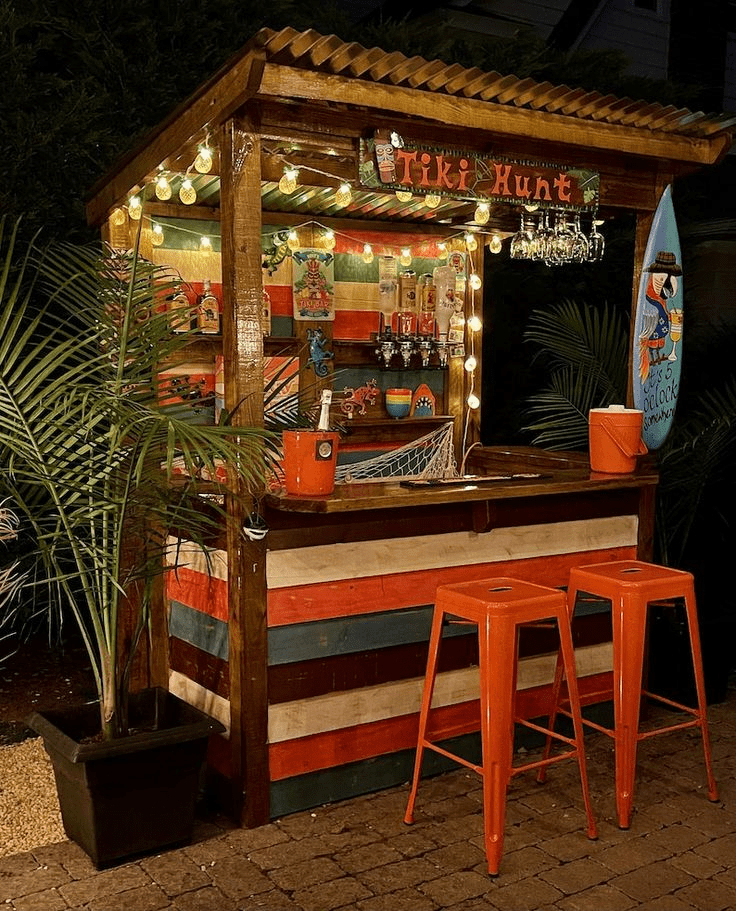 Simple corrugated roof is perfect…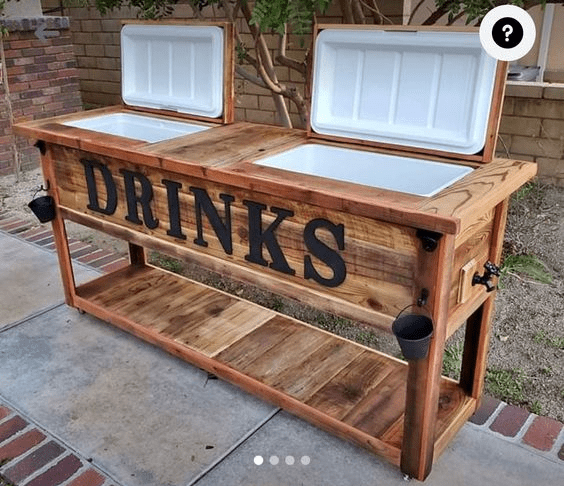 Two ice chests go at rear of Tiki Bar…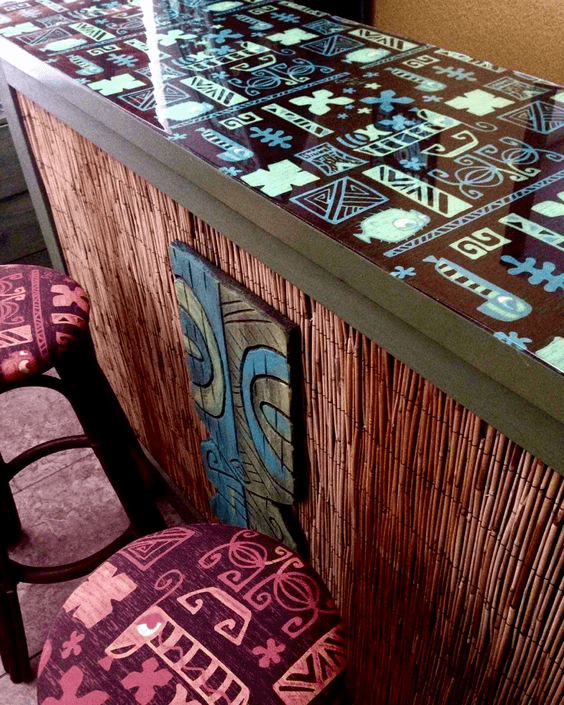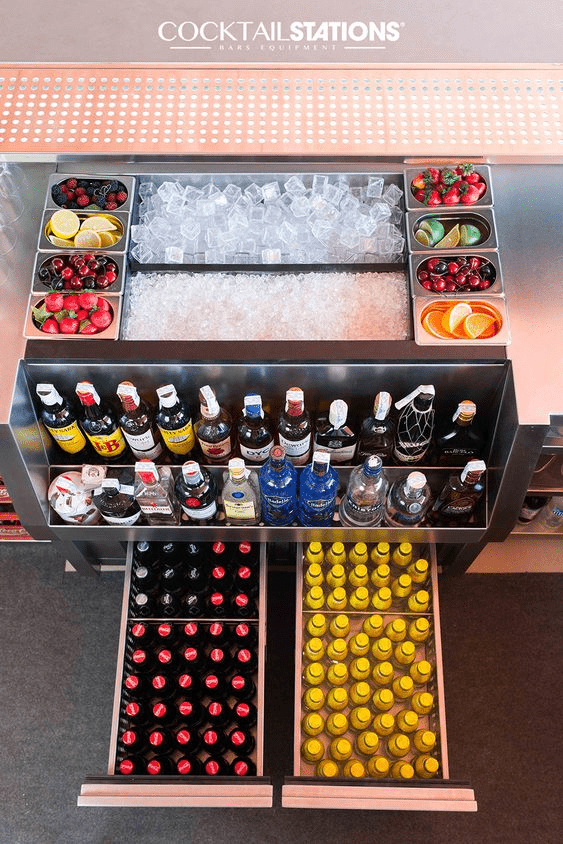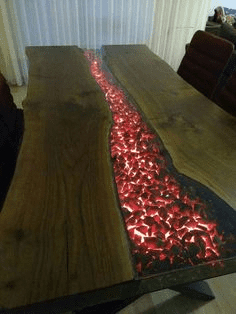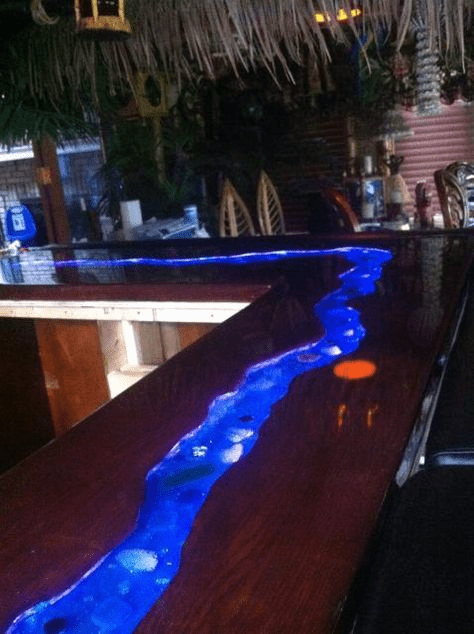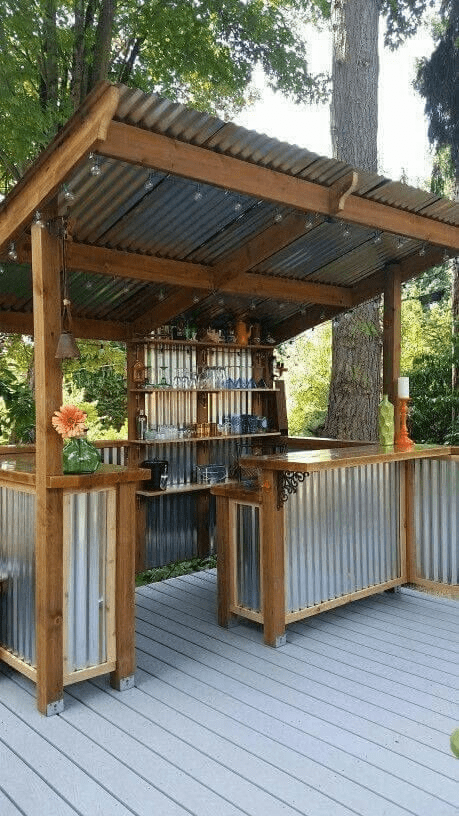 Fine example of corrugated roof…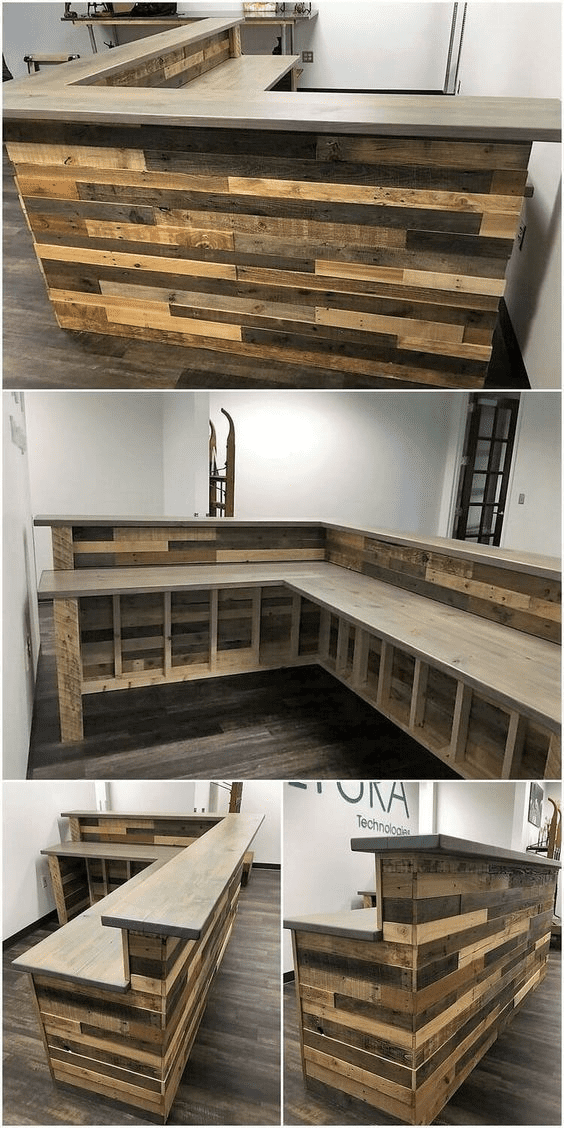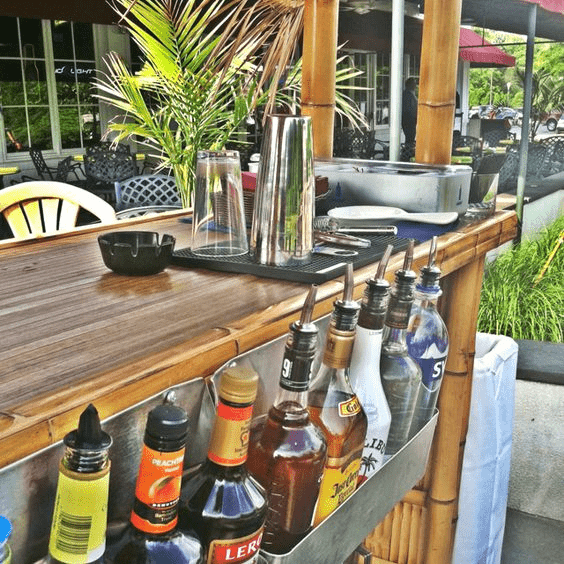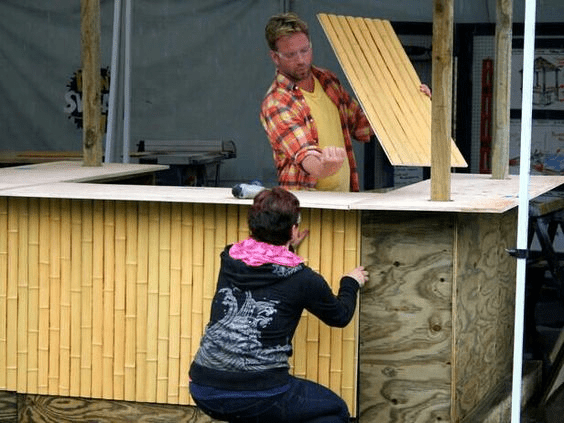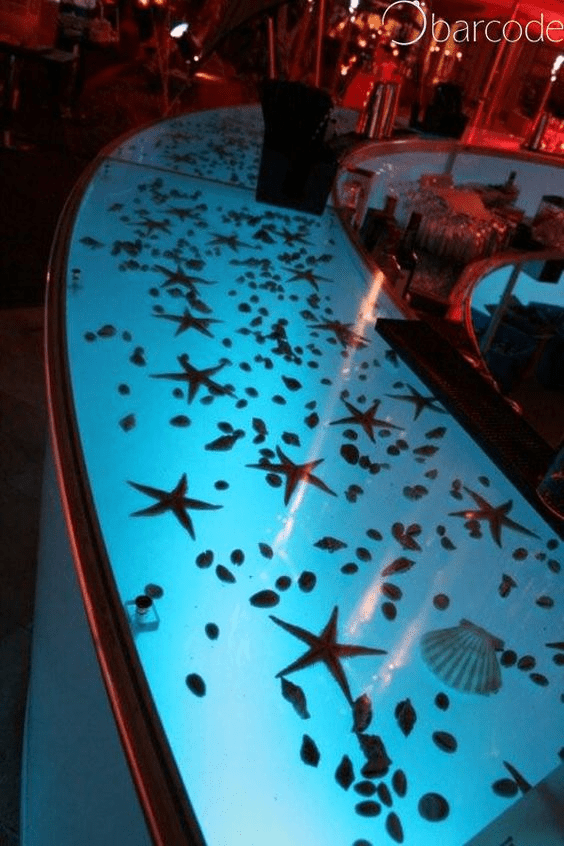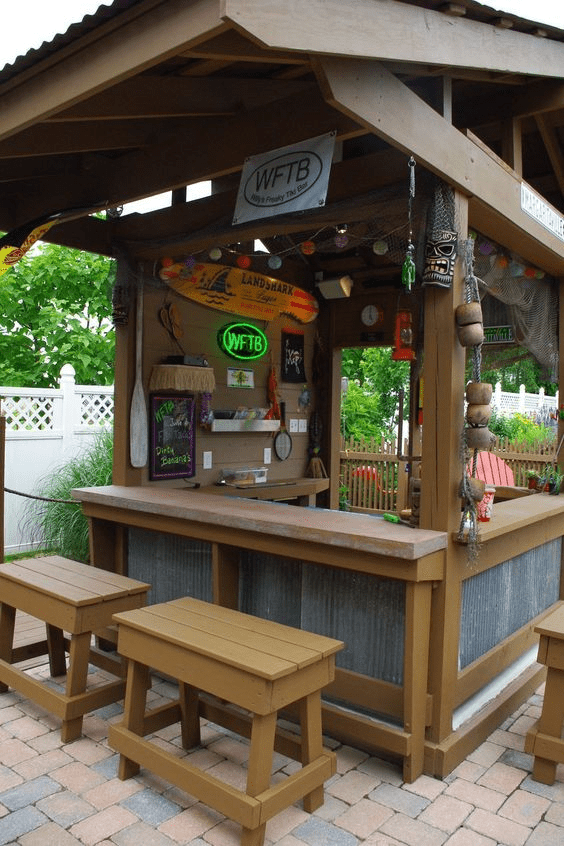 Epic roof!
Lights over bar top. Ours will be Kraken Rum bottles…