We love showing what our G-Wizard customers are doing, and we have a very interesting one from MM Pictures and G-Wizard Customer Precision Machinery and Tooling. Modogrip is a very cool product for Indie Film Makers. One of the many really difficult things to when making a film is to get those shots that make you feel like you're actually living the scene. Commercial film makers use all sorts of fancy and expensive mechanisms to help the process. What Modogrip has done is to invent an accessory kit for a monopod that enables some pretty cool capabilities. In their words:
Modogrip are handles and wheel mounts that transform a monopod into a do-it-all filmmaking tool. Allowing every videographer and filmmaker to capture steady camera shots, set up and film dolly moves in an instant and do out of this world boom shots that would normally require a jib arm/boom plus crew. And most importantly Modogrip is an all-in-one product and portable.
Modogrip is also interesting in that it is a Kickstarter project. Kickstarter is a way to raise capital via the Internet so you can bring your idea to fruition. Check out Modogrip over on the Kickstarter siteand you can see they're in the process of raising some capital. There's quite a few cool projects over on Kickstarter, so it's well worth checking out.
Now back to Modogrip. There are several versions of it that you can see over on the Kickstarter page. Here are some pix of the parts and of their manufacture at Precision Machinery and Tooling: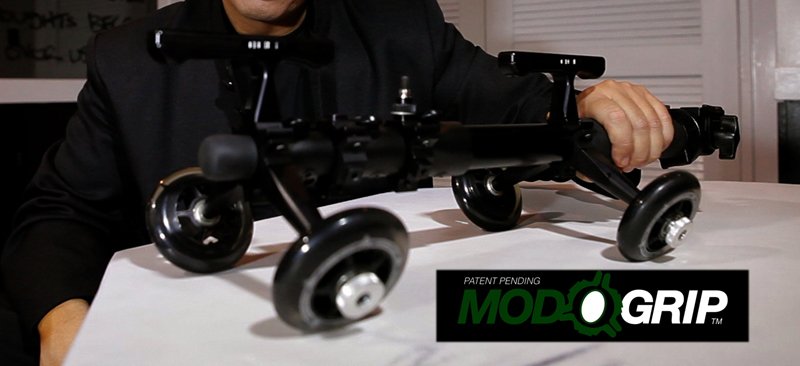 There's the Modogrip assembled on a monopod…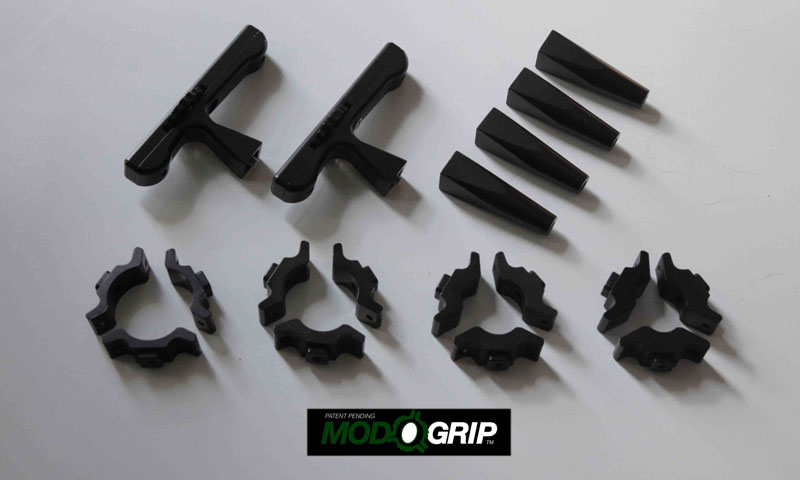 Parts for mounting on the monopod…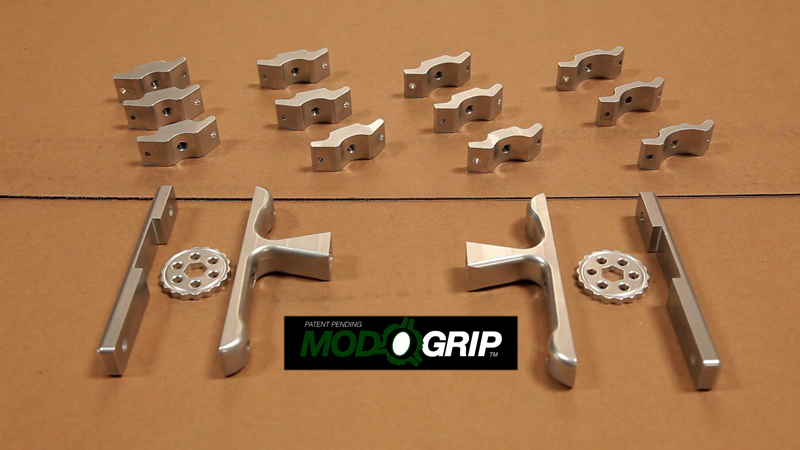 Parts for mounting on the monopod…
Cutting with oil works better on Precision's mills since they're big Milltronics without full flood enclosure…
This is their big toolroom-style CNC lathe…
Tumbling parts for finish…
Peter Tsukamoto runs Precision, and he and I have shared many a long online conversation about one thing or another. Thanks a lot guys for the great story of Modogrip!
Like what you read on CNCCookbook?
Join 100,000+ CNC'ers!  Get our latest blog posts delivered straight to your email inbox once a week for free. Plus, we'll give you access to some great CNC reference materials including:
Our Big List of over 200 CNC Tips and Techniques
Our Free GCode Programming Basics Course
And more!
Just enter your name and email address below:
100% Privacy: We will never Spam you!
Bob is responsible for the development and implementation of the popular G-Wizard CNC Software.  Bob is also the founder of CNCCookbook, the largest CNC-related blog on the Internet.