Home Shop Machinist Hall of Fame
[ Hall of Fame, Pt 2 ]   [ Hall of Fame, Pt 3 ]    [ Hall of Fame, Pt 4 ]
Check out these photos and short bios of home shop machinists that I was really impressed by. Hopefully the owners enjoy the hero worship!
Note that there are many more great home machinists I list on my web links page. It isn't that those on this page are better machinists, but rather that they presented their workshops and it is those shops that really appealed to me. Some of the great machinists never show a photo of a shop, so it would be hard to credit them here. I wish someone would publish a coffee table book about great home machine shops, similar to the Ultimate Garages book which I enjoyed so much.
| | |
| --- | --- |
| | Think of it as Fantasy Football League for Workshops. What would you build given unlimited time and resources? |
Jesse Hayes
What happens when you are the founder of a successful online gaming company and want a killer home shop?  One photo tells it all: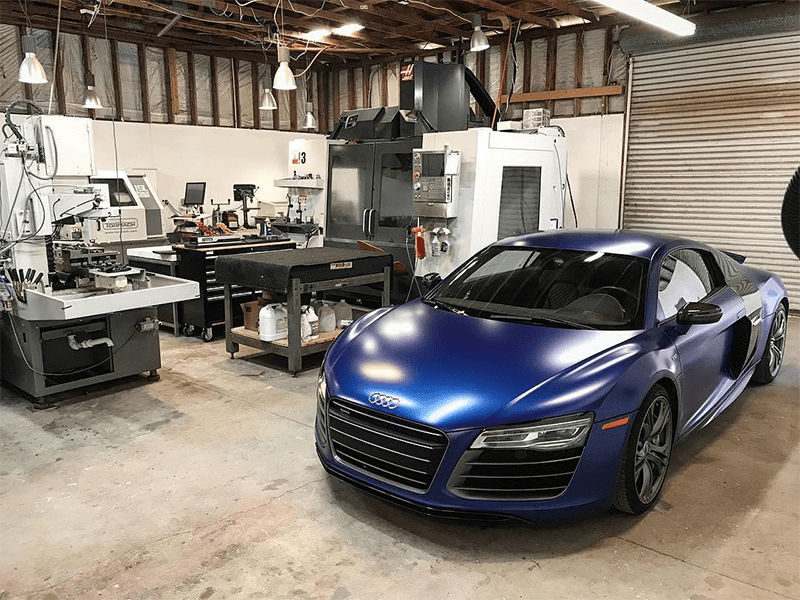 Wow!  
Haas VF3 mill and a Tormach Mill, Tormach Slant Pro CNC lathe, huge surface plate, all in a clean well-lighted work area.  Special bonus is the killer Audi sports car.
An extremely well produced site that details a series of engines, as well as building a CNC mill from scratch. This home shop machinist is evidently an airline pilot. His projects are outrageous in terms of their scope and execution. He achieves the levels of precision necessary to build model turboprop and turbojet engines, not to mention building the CNC mill. Here is his home machine shop, where it all happens:
| | |
| --- | --- |
| | Hardinge model HLV-B lathe, fitted with an Acu-Rite DRO. He rebuilt this lathe himself. It certainly is a much more graceful and attractive piece of machinery than the average Taiwanese unit one sees so often. |
| | Mill is an ENCO model 1525. It's a miniature knee (Bridgeport) mill, with a table size of 8″ x 36″. He really likes the quality of it, and has equipped it with DRO. |
| | Completely designed and built from scratch. Just an amazing project. Not sure what it's capacities and specs are, but from the photos and comments, it is probably first rate. I think it's interesting he wants to have both a CNC and conventional mill. |
This home shop machinist builds the most exquisite little engines, and in addition, he seems to take great joy in upgrading both the functions and aesthetics of all his machine tools. He may start with some imports, but by the time he is done, they're jeweled masterpieces.
Workshop: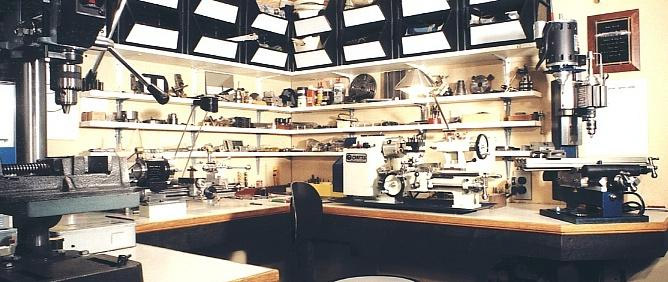 You couldn't ask for a neater shop!
The Taig lathe is said to be The Engineman's most used machine. As you can see, he has made a number of enhancements to it which include a 60 hole dividing plate, leather way wipers, a Uni

mat-style threading attachment, a homemade leadscrew gearbox, a travelling steady, a tailstock die holder, and a full set of ball handles.




7 x 10″ Asian Minilathe. Not a replacement for the Taig, but an augmentation. Refinished, equipped with Taig 4-jaw chuck, ball handles, protractor scale on compound slide, graduated tailstock ram, an adjustable carriage stop and a carriage lock, a headstock spindle crank, a sensitive drilling tailstock attachment, lathe bed wipers, a universal thread dial indicator, and a ball-bearing steady rest!

The Engineman uses a Taig mill. Interestingly, it is a recent acquisition. Before 2004, his work was exclusively done on his lathes, using a vertical milling attachment and chucking the milling cutters into the lathe spindle. As mentioned, he customizes his machines. You can see above the spindle his "Quick Drilling Attachment" for example. It's mounted on a painted piece of 3/4″ MDF board. There's a lot of other tooling he made or uses that is discussed on his site.
This home shop machinist has converted a round column mill-drill to CNC with great results. You can buy his plans and servomotors. One of the best sites on CNC conversion I've found.
Workshop:
| | |
| --- | --- |
| | Before and after pictures of the Enco Mill and it's CNC conversion. |
| | An Enco 9×20 lathe. |
Very meticulously upgraded machines herein the workshop of this home shop machinist. DRO seemed to be the first order of business, followed by a number of other improvements.
Workshop:
| | |
| --- | --- |
| | Rong-Fu RF-25 equipped with DRO (Digital Readout). The z is set to give tachometer speed of spindle. Note the modified digital caliper to provide a Z DRO. Nice setup. Powerfeed on X is at left. |
| | Jet 9×20 lathe with Shumatech DRO. Z-axis (bottom) is spindle tachometer. |
A completely impeccable shop in the way that only an English Woodworker can do. The finish carpenter
on my house was a fantastic woodworker and once remarked to me, "There is nothing so perfect as the mind of an Englishman." Dalziel is currently engaged in converting his small knee mill to CNC.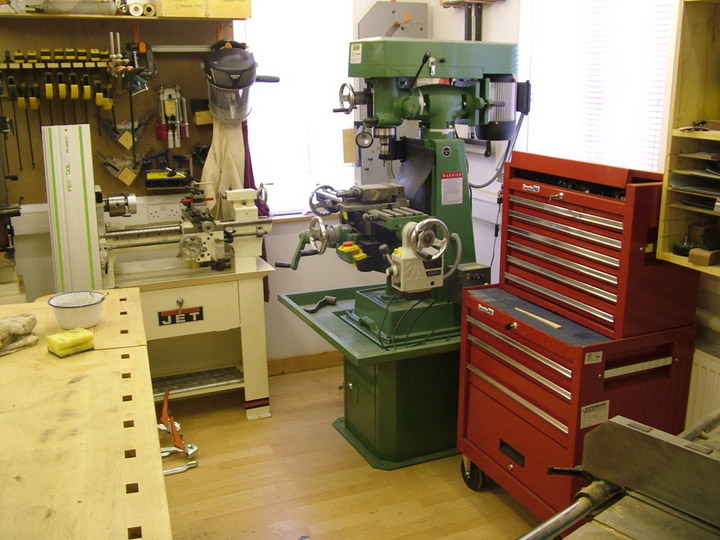 Cecil Walker
How about a "home shop" that looks just like a "pro shop"? This home shop machinist has assembled a fine collection of classic American machine tools and uses them for gunsmithing and restoration of old engines:
The essentials: a mill, lathe, and shaper

Surface grinder, mill, parts storage, and cool pumps and sign

Bandsaw, toolboxes, Miller weldy, oxy rig, collets, and sand blaster, Oh My!

Neat desk area for working on plans and checking books

Water cooled Browning

.22 cal Gatling gun

Air cooled and water cooled Browning's with their own transfer case!
I've included this elegant shop because it shows just how much can be done in a very small area by a determined home shop machinist. All of the essentials are here complete with a nice woodsy view: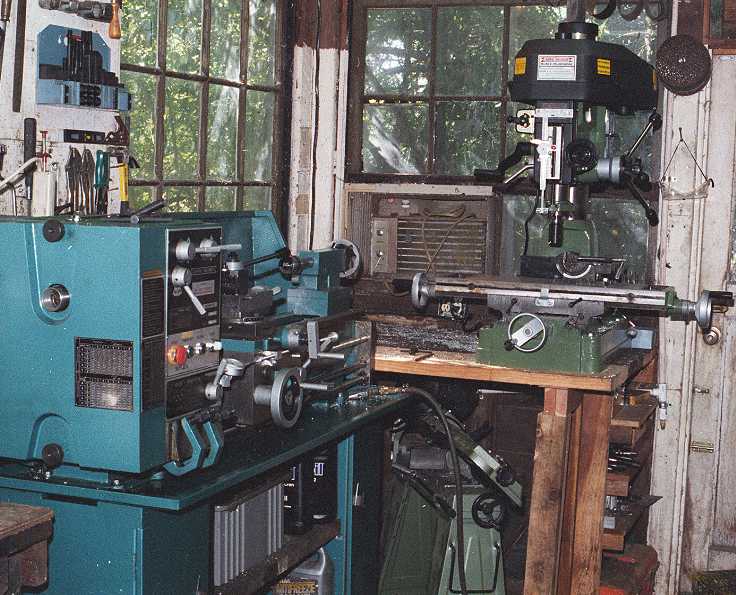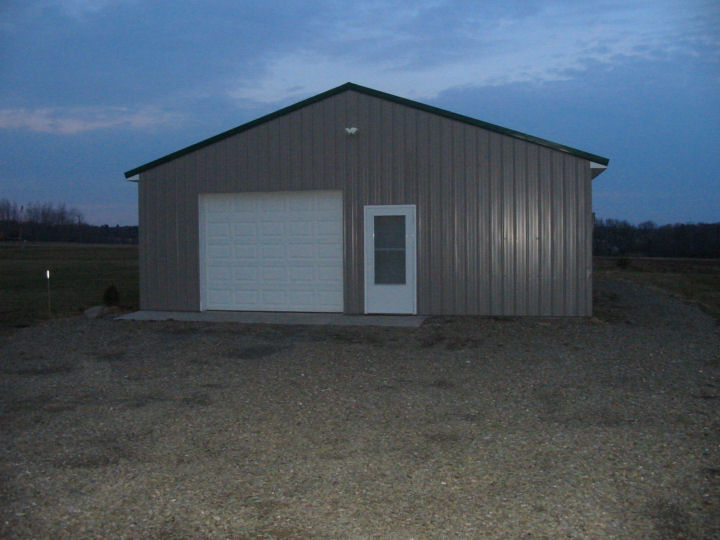 The Shop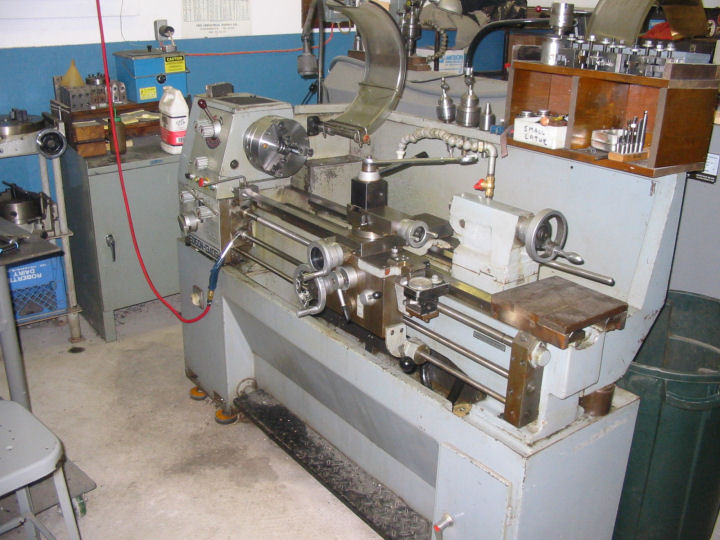 Lathe #1: Note tooling storage on splash gaurd…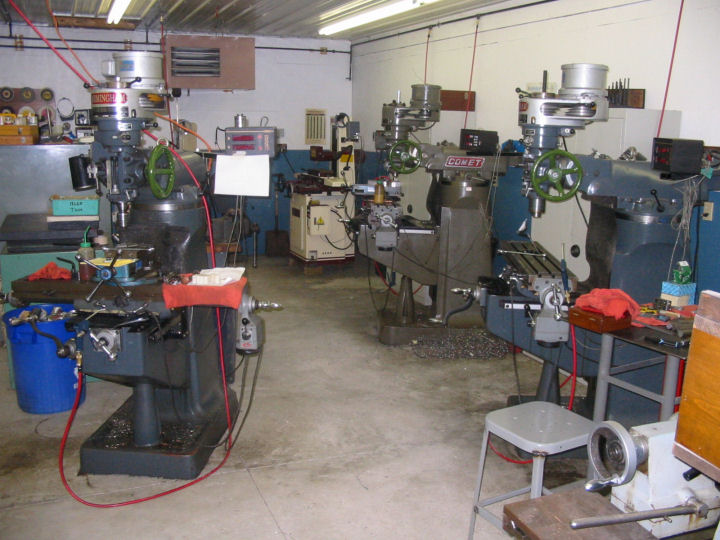 3 Wise Mills…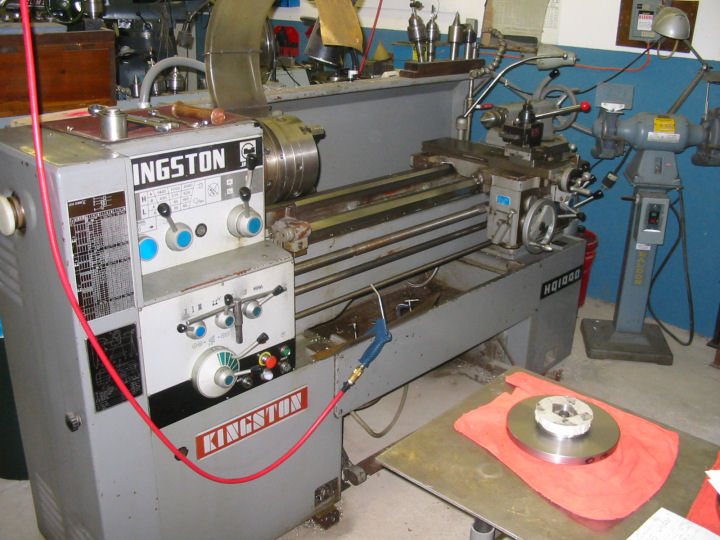 Another lathe…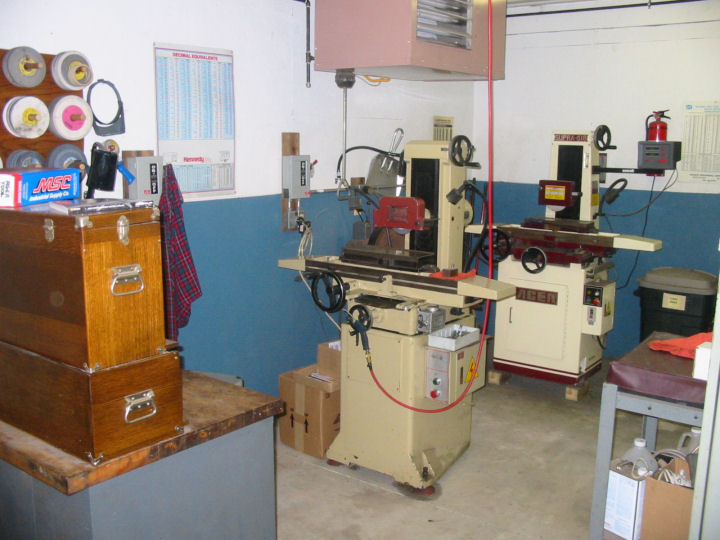 Pair O' Surface Grinders…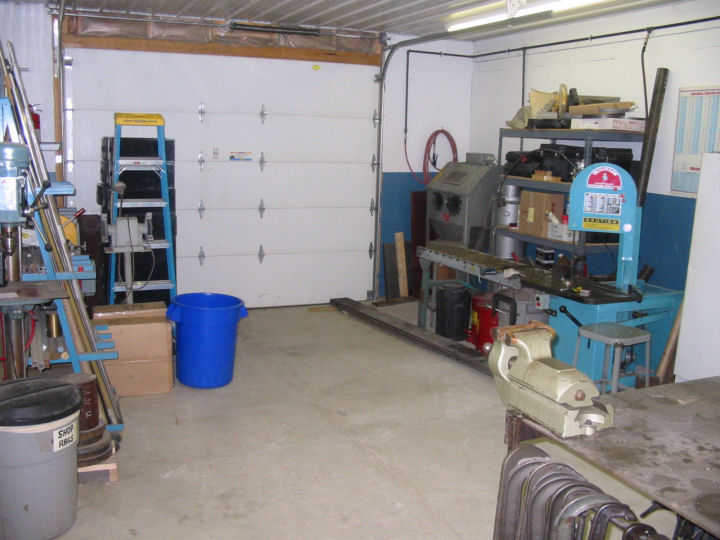 Material Storage and Sawing Area…
The Fidgiting Widgitmaster
Widgitmaster contributes to several of the boards regularly and also sells some of the things he makes on eBay. His home shop is very clean and well organized: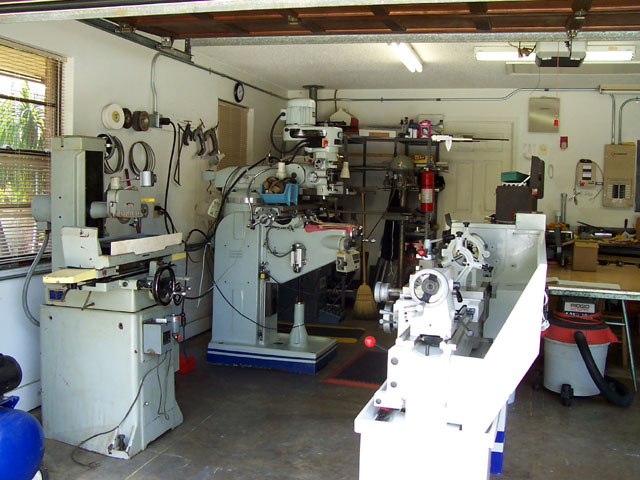 Mill, lathe, and surface grinder. It's all there! Lathe is a Birmingham YCL-1440 I believe…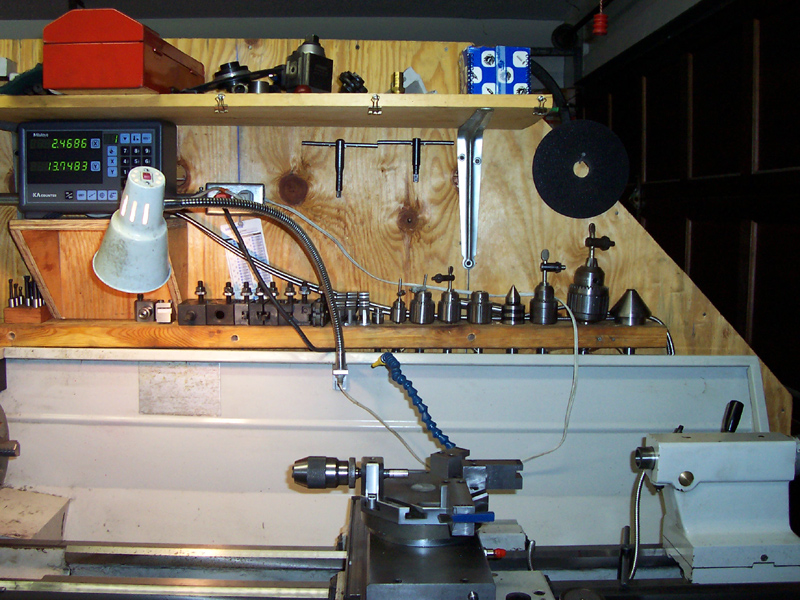 Update: Now with divider partition and more tool storage!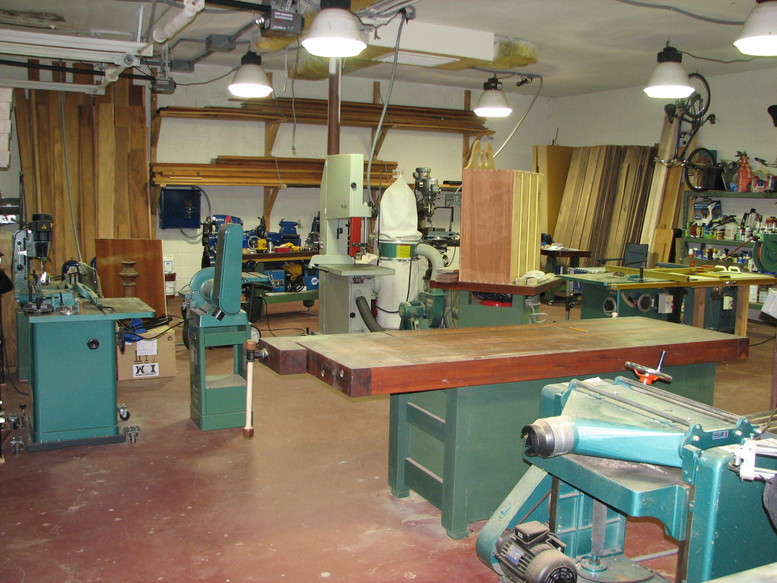 The Woodworking End…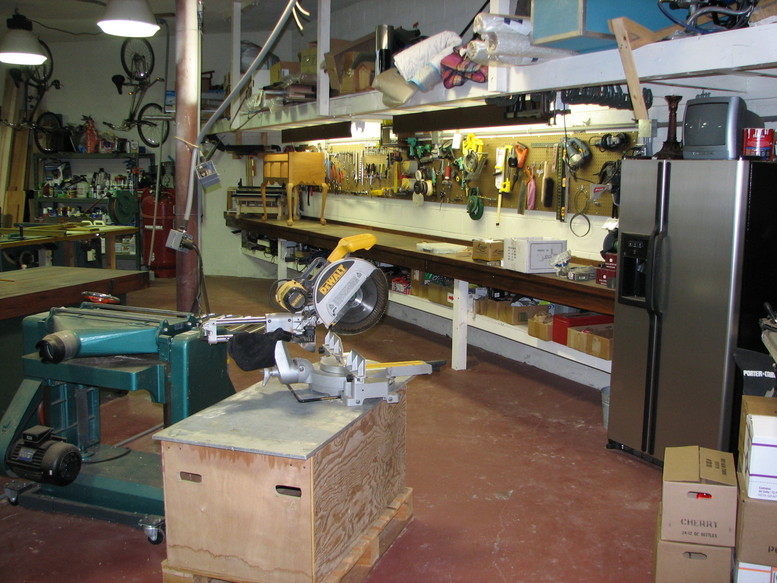 Love the Big Bench and Handy Fridge!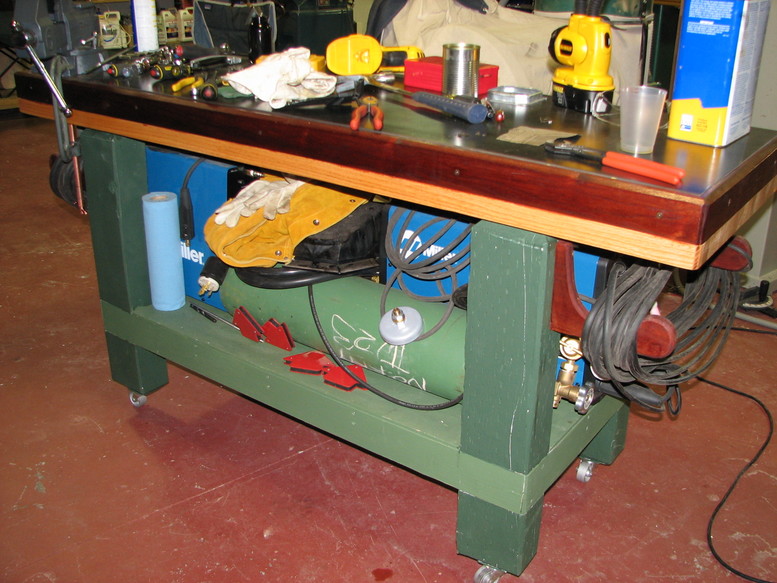 Nice Welding Table With Everything Underneath. Not
Sure About a Wooden Welding Table Though…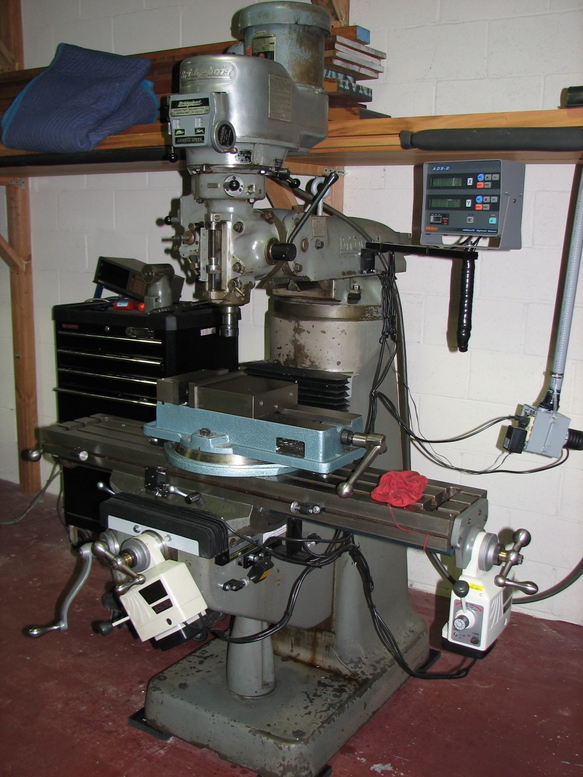 Da Mill. Huge Vise!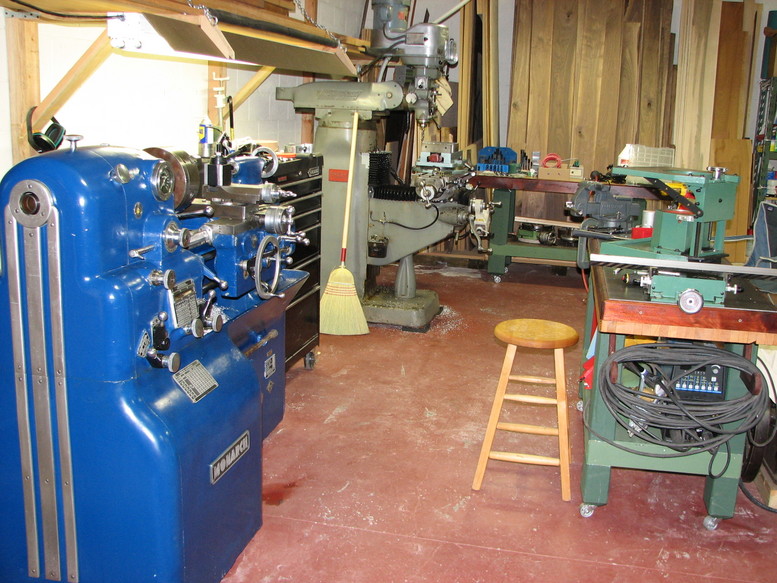 Shot of the Metalworking Area…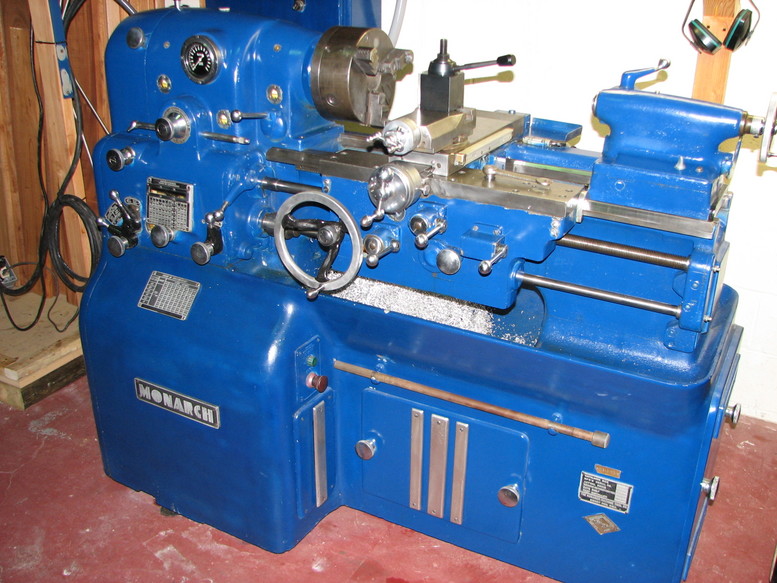 Love the Monarch!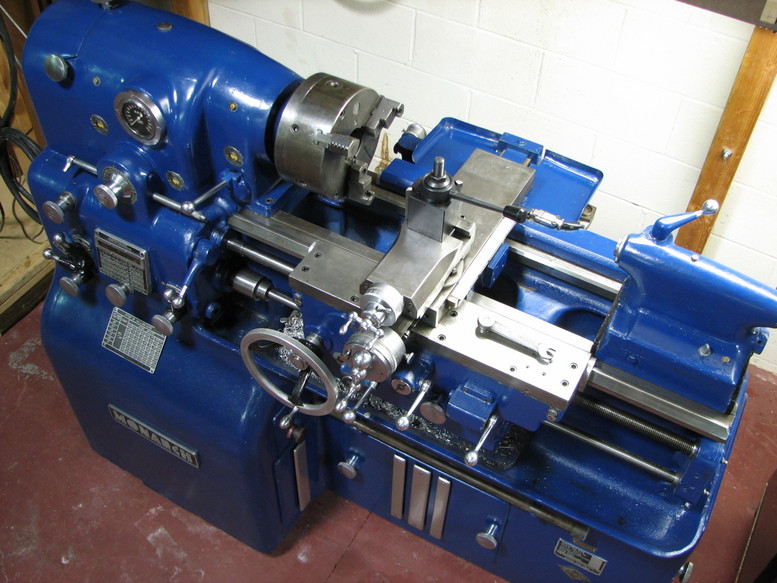 One Last Monarch Shot…

A panorama stitched together to show Russ Kepler's shop in a garage stall. Makes it look very spacious! Also another Monarch
10EE man…
Russ sent me a note with a few details. The shop occupies 3/4 of a 3 car garage, with shelving being about 6 feet of the space. The wife's car still fits in (Aye, and he's a wise man for making it so too, eh?). There's an Atlas 12×36, the Monarch 10EE (rebuilt, he mogliced the ways and put Turcite on the cross slide, replaced worn parts, all took 9 months), a Lagun FT2
(Bridgeport on steroids, 10×50 table), Atlas shaper & mill both working but seldom used, Delta surface grinder, and a bunch of support equipment.
Russ indicates it's all in support of his hobby projects which include fun stuff like model stean engines of which he's made more than a dozen. All in all, an awesome place for any home shop machinist to hang his hat.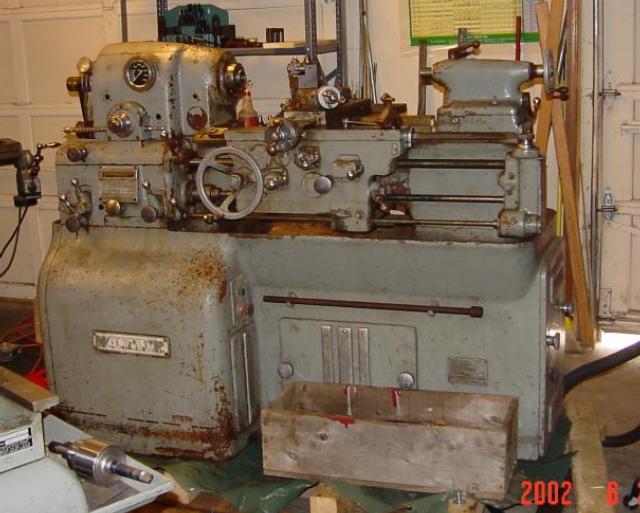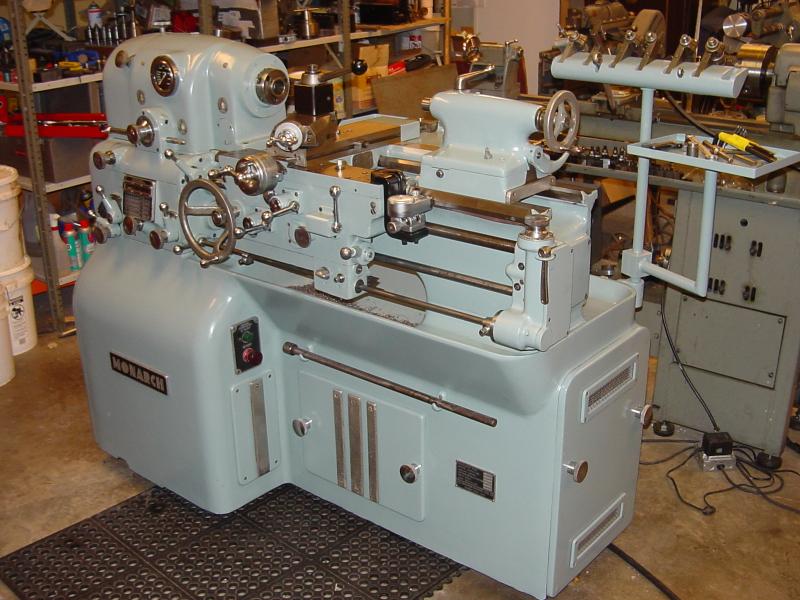 Russ Kepler's Monarch 10EE Before and After Shots:
These are such cool lathes!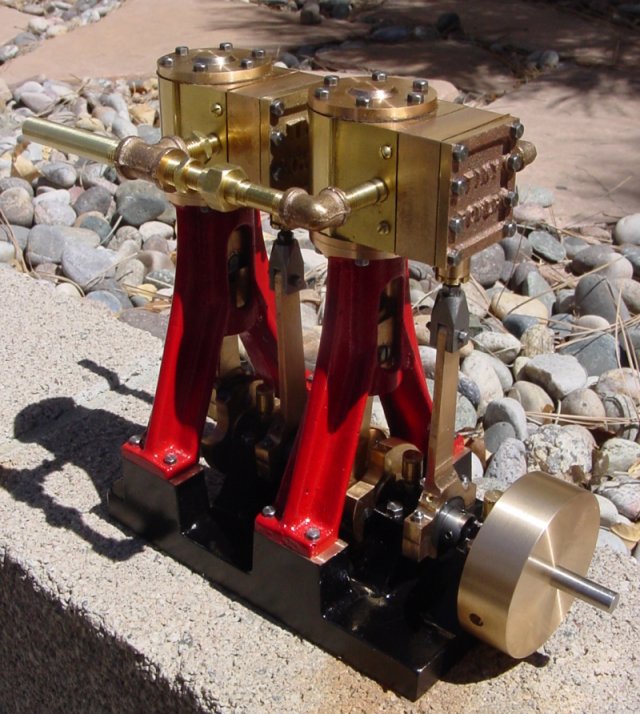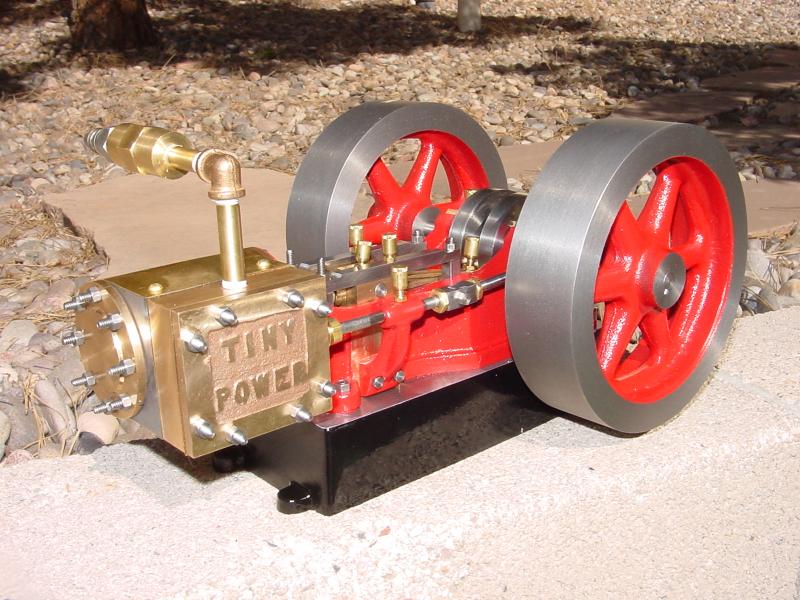 Here's what Russ builds in the shop: Great steam
engine models…
Every major
machine tool has a jib crane near it, making for a total of 5 jib cranes
in all. The organization is impeccable, and there are both manual and
CNC machines.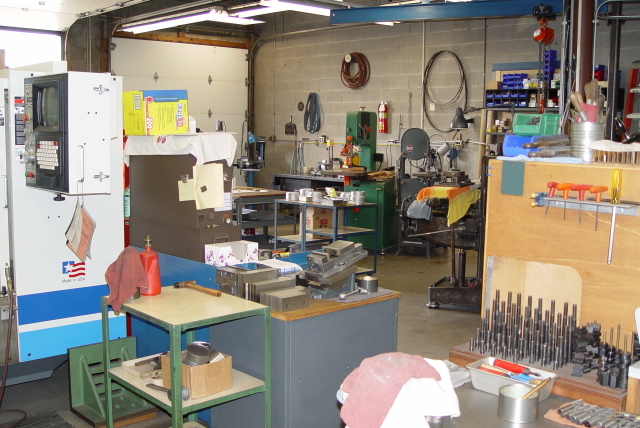 Jib crane along top right, FADAL mill on left…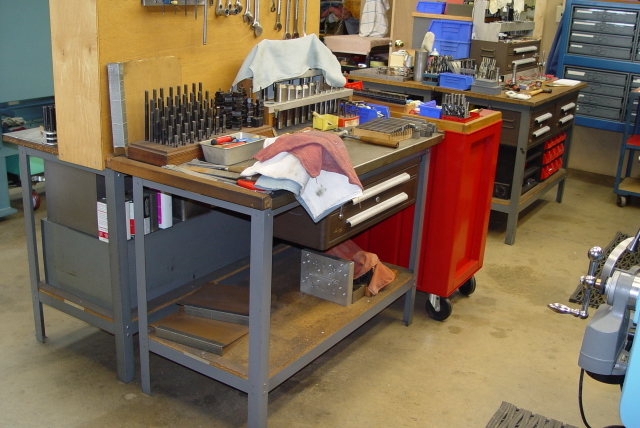 Neat organization abounds…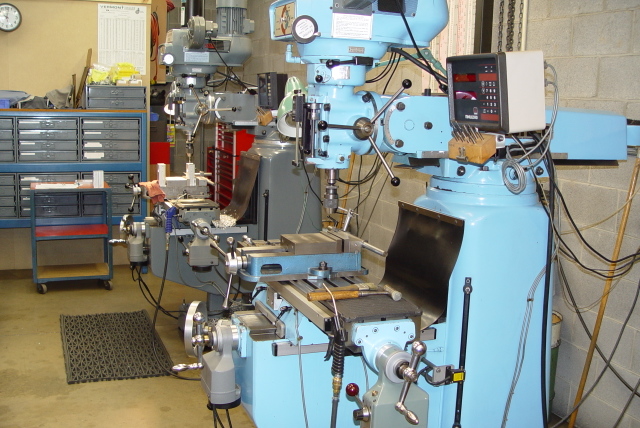 Pair O' Manual Mills, Power Feeds on Axes, DRO's,
and Parts Drawers in Back…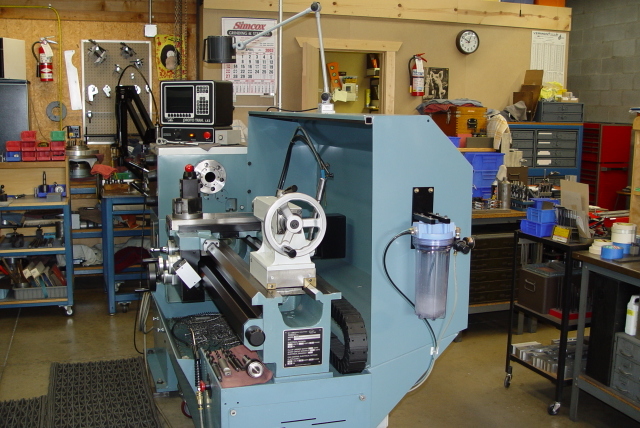 Nice CNC Lathe. Already squared blocks on lower
right?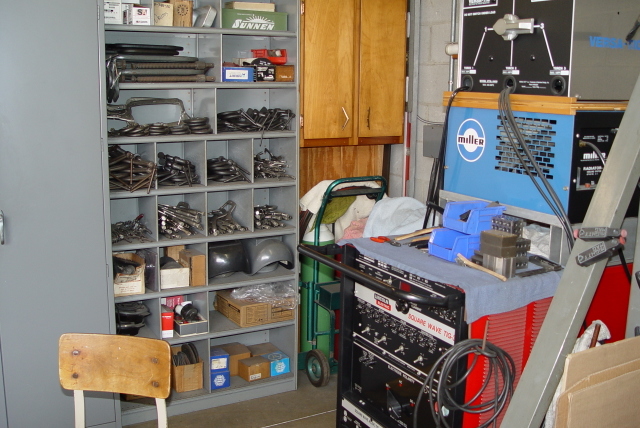 Very well organized welding area…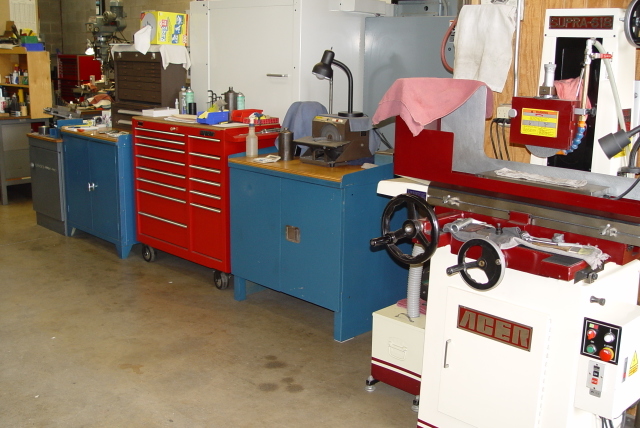 Precision grinding area…
Community College Shop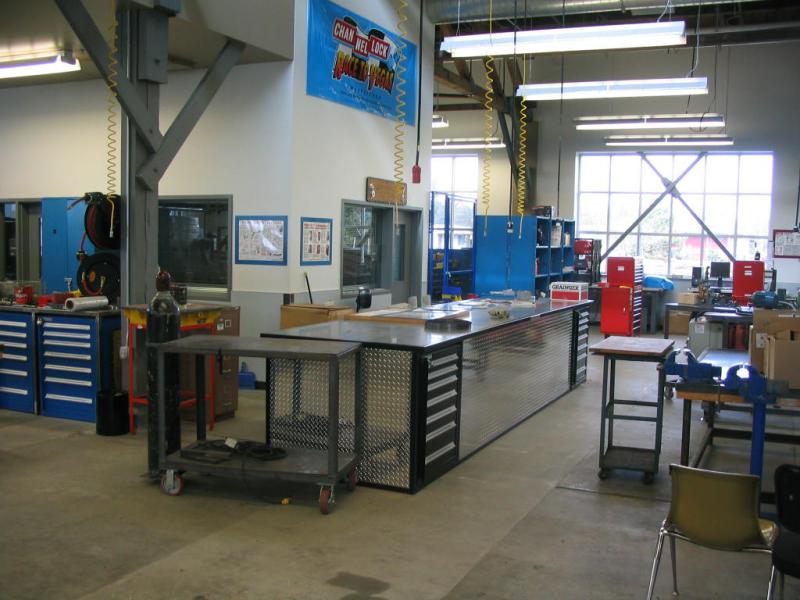 Love the workcenter and hanging air lines…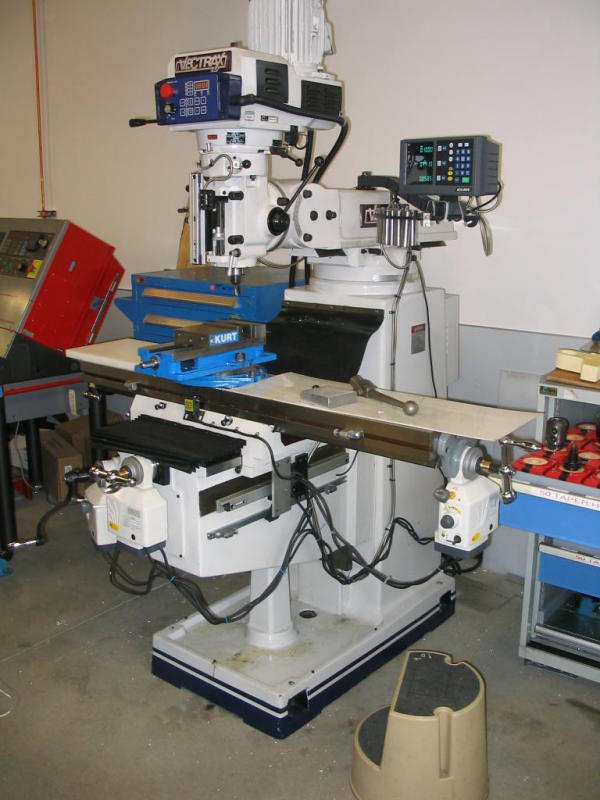 Mill tooling cart on right is nice too…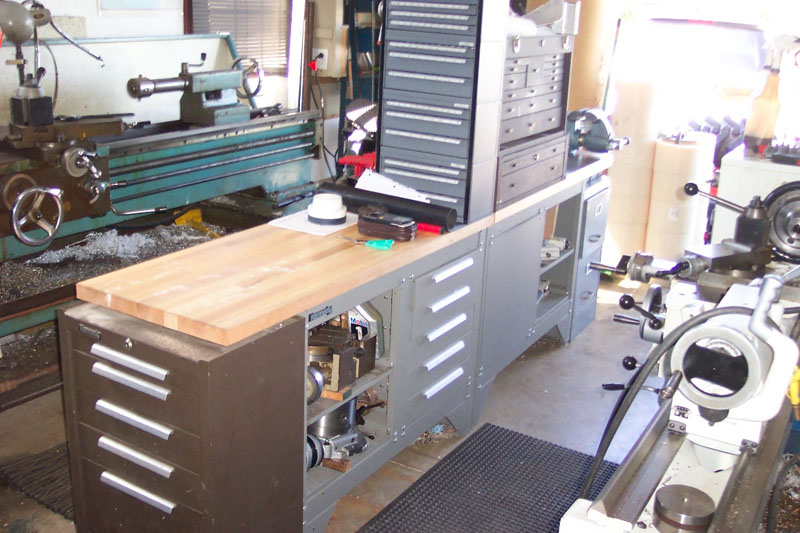 Lots of storage crammed into a small space. Maple
block surface is nice!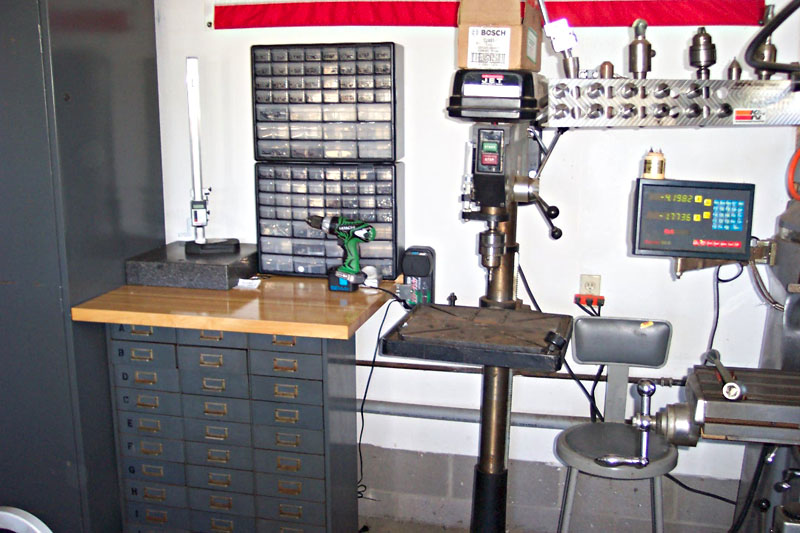 The Metrology Area. Note the Mill Tooling Rack at
top right (Attached to Mill)…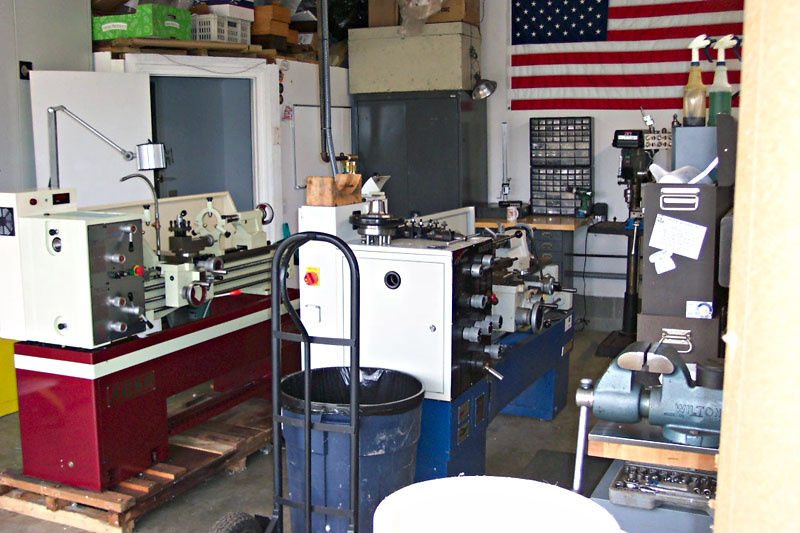 Moving out a lathe to make more room. Trash can
is on 2 wheeler to make it easier to haul out a bucket o'chips…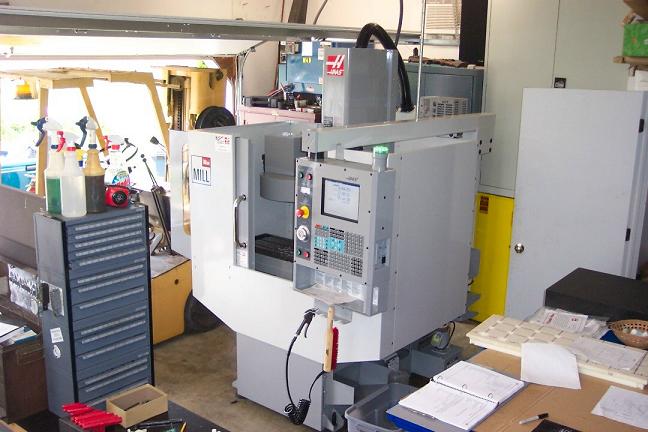 Haas Mini Mill is a new addition to the family.
Love the forklift!
Like what you read on CNCCookbook?
Join 100,000+ CNC'ers!  Get our latest blog posts delivered straight to your email inbox once a week for free. Plus, we'll give you access to some great CNC reference materials including:
Our Big List of over 200 CNC Tips and Techniques
Our Free GCode Programming Basics Course
And more!
Just enter your name and email address below:
100% Privacy: We will never Spam you!
Bob is responsible for the development and implementation of the popular G-Wizard CNC Software.  Bob is also the founder of CNCCookbook, the largest CNC-related blog on the Internet.