I just uploaded G-Wizard Calculator version 4.45 for your CNC pleasure. It's got some great new goodies in it!
CADCAM Wizards get Chamfers
Chamfers are a fact of life in CNC work. They make the parts oh so much more pleasing to the eye, not to mention less vulnerable to dings (sharp edges are weak). G-Wizard has had the ability to calculate Feeds and Speeds for Chamfer bits for a while, but now you can get them quickly and easily in CADCAM Wizards. The function has been added to Pockets and 2D Profiles.
It looks like this:
Just by checking the checkbox and potentially changing the chamfer width to your needs you can get a complete Chamfer recipe.
For example. Let's suppose we need to cut a pocket. It's 0.25″ deep with an 0.25″ minimum corner radius. We want a roughing pass, a finish pass, and a chamfer pass. We can get a complete recipe for all that work just by choosing a machine, material, feature (in this case, a Pocket) and then telling it the pocket depth and minimum inside corner radius. Hardly any typing at all, in other words.
And here's the result:
You've got recommended tools along with Feeds and Speeds for each pass!
You will need to tell G-Wizard a little bit about your Chamfer Tool to set up the feature. Just click the "Options" tab on the CADCAM Wizards and answer a few questions. G-WIzard will let you chamfer with a dedicated Chamfer Mill or you can use a Spot Drill if you want to save a toolchanger slot.
Tool Crib Usability and Learning
I have found the G-Wizard audience to be a bit bipolar about the Tool Crib. You either use it constantly or not at all. I'm a big proponent because I find it saves me so much time. So I wanted a way to make it even simpler to use.
Enter the "To Crib" button:
If you've been all over the Feeds/Speeds tab but never ventured to use the Tool Crib much, this feature is for you. Get things all set up, press "To Crib", and you'll get a popup asking which Tool Table you want to add the tool to. Just a few keystrokes or clicks and BOOM! You've got a Tool Crib going!
But, I'm not stopping there.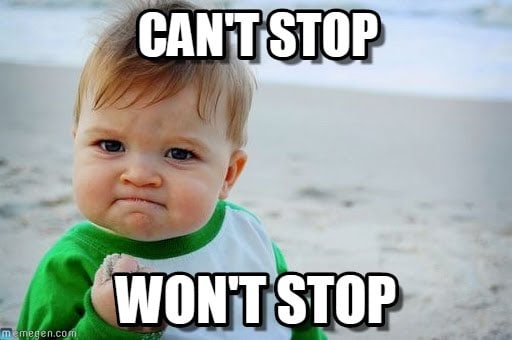 There's also a new Getting Started Tour that takes you through Tool Cribs and makes them super easy. Go ahead, give them a try. You won't be disappointed!
Always On Top
This last one seems like a minor thing, unless you're used to working a certain way. A number of folks asked me to add an Always On Top option that keeps the G-Wizard Calculator on top of other windows. No problem. It's right there on the Setups Basics tab. Give it a whirl.
I don't think I'd like it if I had one small screen, but I've got two big ones and it helps me avoid losing track of G-Wizard when I need it. Handy!
Conclusion
Pretty good slug of new functions. I have turned on the Bat Signal (automatic update) for it, and over the course of the next 7 days every G-Wizard user will be reminded it is there. If you want to get it right now, just click the "Help" menu at the top of most of our pages. Download links are right on top of the Help Desk page.
Next up is another G-Wizard Editor release and then back on to G-Wizard Estimator. You can get a free 30-day trial for any of our software, and we have a number of awesome packages all designed to help you be a Better CNC'er. We've helped thousands, from total newbies to seasoned veterans to up their CNC game. If you've never tried any of our software, what are you waiting for?
Yo, done waiting, show me the goods!
Like what you read on CNCCookbook?
Join 100,000+ CNC'ers!  Get our latest blog posts delivered straight to your email inbox once a week for free. Plus, we'll give you access to some great CNC reference materials including:
Our Big List of over 200 CNC Tips and Techniques
Our Free GCode Programming Basics Course
And more!
Just enter your name and email address below:
100% Privacy: We will never Spam you!
Bob is responsible for the development and implementation of the popular G-Wizard CNC Software.  Bob is also the founder of CNCCookbook, the largest CNC-related blog on the Internet.