Overview
These Cutter-Specific Guides will help you get the most out of each type of cutter.  Our Guides for Specific Cutter types includes articles that have tips, techniques, and feeds and speeds information for types including endmills, twist drills, CNC Router cutters, face mills, engraving tools, broaching, and many more.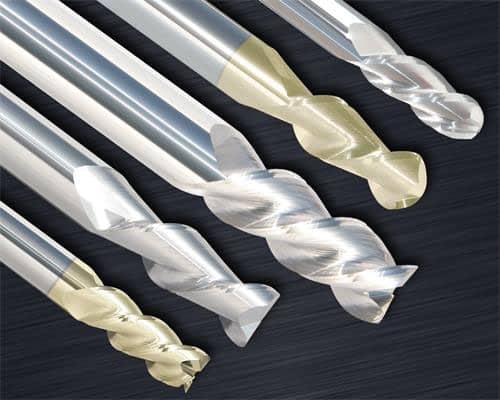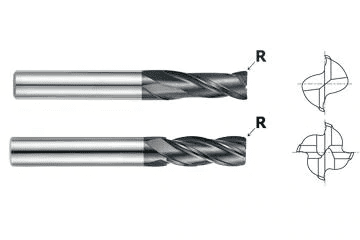 Corner Radius End Mills or Bull Nose End Mills

CNC Router Cutter Guide
Includes, Upcut, Downcut, Compression, spoilboard surfacing, and other CNC Router Cutters.
CNC Twist Drill Bit Guide [ Cobalt, Carbide, Parabolic, How To's ]
Holes are the most common feature on parts, so making them efficiently and to tolerances is important in CNC Work.  This article is your total guide to twist drills, holemaking, and everything else associated with making holes on CNC Mills.
Reamer Speeds and Feeds, Sizes, Types, and Tips Guide
In this Guide you'll learn how to use Reamers to make holes rounder, smoother, and more accurately sized.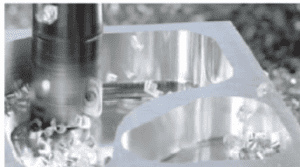 Indexable Cutting Tools
Large endmills can remove a lot of material, but they're also very expensive. It didn't take the machining world long to decide they're too expensive and to come up with indexable cutting tools as the answer. With indexable tooling, the cutting edges are removable carbide inserts.  Most of the tool lives on when the cutter dulls, and only the inserts need to be replaced.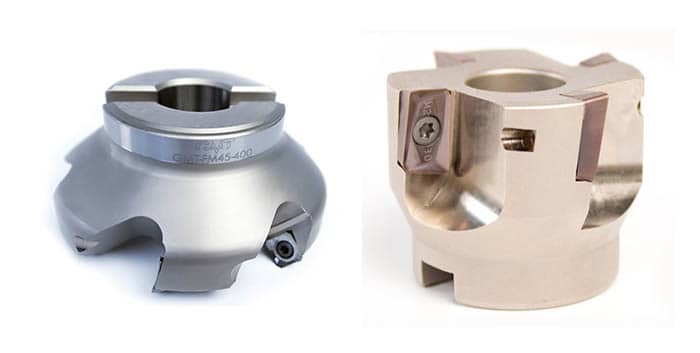 Indexable Face Mills
What is Face Milling?  Think of milling with the side of an end mill.  The general term for that is "peripheral milling".  Now, what if we cut strictly with the bottom?  Technically, that's face milling, though we typically only refer to it as face milling when we are using a special cutter called a "Face Mill".  You may also hear "Face Milling" referred to as "Surfacing".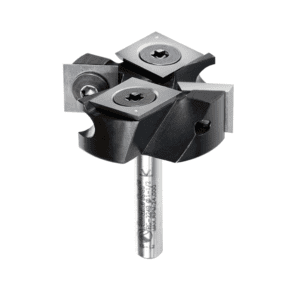 Spoilboard Surfacing Cutters
These cutters are used to quickly flatten (also called "surfacing") large areas with a CNC Router.  For example, to clean up your spoilboard.  They turn your CNC Router into a "super large surface planer."
CNC Tapping: Holders, Attachments, Rigid, + Feeds & Speeds [Quick Info]
Quick info on CNC Tapping including tap holders, tap collets, tapping attachments, rigid tapping, feeds & speeds, and more.
Threadmill & Thread Milling [Speeds/Feeds, G-Code]
Threadmills are cutters used in CNC millling machines to cut internal and external threads using a process called "thread milling."
Fly Cutter: Ultimate Surface Finish Rewards [Complete Guide]
A Fly Cutter is any single point cutter that is used on a mill. The most common fly cutters are used as surfacing tools.  They can produce a finer surface finish than most any other tools.
Feeds and Speeds for Fly Cutters and Manual Mills
You'll learn how to get Feeds and Speeds for Fly Cutters as well as Feeds and Speeds tips for Manual Mills.
Slitting Saw: Arbor, Blades, & Speeds and Feeds Calculator [Easy Guide]
Here's your comprehensive guide to Slitting Saws from the basics, to Feeds and Speeds, to Tips and Techniques.
Keyseat Cutters: Easy Guide to Keyway, Key, & Keyseat CNC Work
Whenever we need to affix a part to a shaft, such as a gear or pulley, keyways, keys, and keyseat work comes into play.
V-Carve, Dovetail, Corner Rounder and Round Over Bits
Milling form cutters have special profiles and are used for special situations. V-Carve Bits for engraving, and Dovetail cutters are two good examples.  In this article you'll learn all about these handy cutters.
Chamfer Tool Speeds and Feeds [ Easy Guide & Tips ]
Chamfer Tools, Cutters, and Router Bits are an essential part of any CNC'ers tooling.  They make it easy to put that nice chamfered edge on parts that is such a signature for CNC machined work.  This Easy Guide walks you through every thing you'll need to choose and use Chamfer Tools, Cutters, & Router Bits.
Easy Guide: Lollipop Cutters – Undercutting End Mills [Feeds & Speeds]
Lollipop Cutters, also known as Undercutting End Mills, can be very useful for certain situations. This Easy Guide walks you through every thing you'll need to choose and use Lollipop Cutters.
Gun Drilling & BTA Drilling: Definitive Guide
Gun Drilling & BTA Drilling:  These are the right tools when you absolutely positively have to drill a hole as deep as possible. 
Annular Cutters: Complete Guide [ +Rotabroach ]
In this guide you'll learn how to use Annular Cutters to drill large holes faster.
Secrets of CNC Broaching on Mills and Lathes [ Keyways and Tooling ]
Learn how to broach on your CNC machine.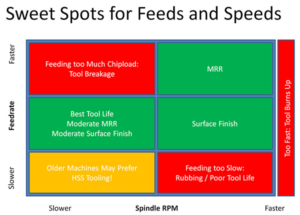 Speeds and Feeds Fundamentals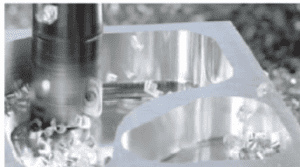 Speeds and Feeds Intermediate Guide

Speeds and Feeds Expert Guide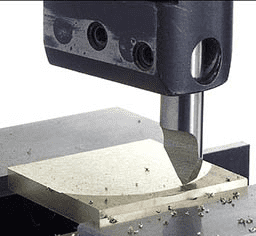 Cutter-Specific Guides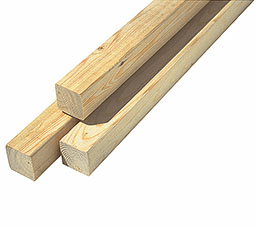 Material-Specific Guides