Speeds and Feeds Fundamentals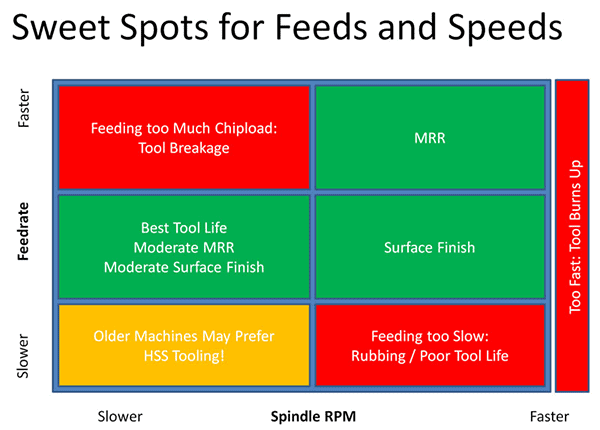 What You'll Learn
If you're a Beginner, start here.  You'll learn the fundamental concepts and terminology of Feeds and Speeds.
Speeds and Feeds Intermediate Guide
What You'll Learn
Take the next step up from Beginner to Intermediate Feeds and Speeds Knowledge.  You'll learn how to improve your surface finish, all about tool deflection, how to choose the best Cut Depth and Cut Width, Climb vs Conventional Milling, and a host of other valuable tips and techniques.
Speeds and Feeds Expert Guide
Cutter-Specific Guides
16 Resources
16 different resources each devoted to a specific type of cutter.  From Endmills, to Slitting Saws, to Broaches, you'll find a guide specific to your needs.
More Speeds and Feeds Resources