Recently updated on March 8th, 2023 at 03:51 pm
We're pleased to offer this guest posting from our friends at Xometry for some great tips on how small shops can get a foot in the door at large organizations.  Some good ideas to get your business growing faster this year!  Learn more about how Xometry can help CNC shops find more work and get paid faster.
How can your small shop get orders from big businesses? We've got advice on encouraging large organizations to work with smaller suppliers.
Adding larger companies to your book of business is a solid growth strategy. How can you get and keep their attention? The key, according to Naseem Khan, vice president of Prestige Screen Printing, Inc., in Derwood, Md., is changing your mindset. "It's not about what you want to sell," he says. "You have to go in saying, we see you have this problem and we've got a solution for it." When you shift from selling to problem-solving, you're more likely to get prospects' attention because your pitch appeals to the things that matter most to them, such as:
Reliability & Trust: Some bigger firms may be slow to trust a small shop. A mix of quantitative and qualitative information can make the case. Share your business interruption and holiday closure plans, and show data on uptime and delivery performance. Use customer testimonials and references for additional context.
Streamlined Processes: Time is money. Can you show how you can reduce cycle times or decrease administrative load? Reducing the number of stops a product has to make before reaching the customer is almost always a win. Case studies and infographics are useful here.
Quality: Poor quality wastes money, can lead to costly fines, and may drive customers to do business elsewhere. Know your quality metrics — % of rejects, returns, waste – and compare them against industry averages to establish your chops. Customer testimonials can be helpful here, too.
 What about price, you may be asking. Let's be honest, competing on price is usually a race to the bottom. It potentially jeopardizes margins and the field is often crowded with others trying to get in the door. The more strategic approach of problem-solving yields more sustainable results with less risk.
What's Trending?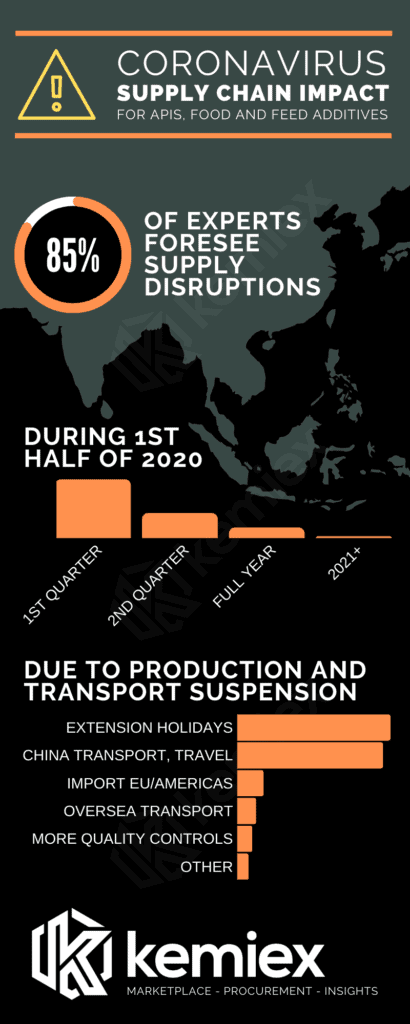 Emerging trends create another "problem" you may be able to "solve." A lot of bigger companies are struggling to respond to current events and changing consumer sentiments. Here are two trends you may be able to capitalize on:
Supplier Diversification:
Some bigger companies have set goals for diversifying their vendor pools but don't have an existing pipeline of historically under-represented firms to call upon. If you meet the requirements and you're proactive, you can help them achieve that goal. Learn more about supplier diversity.
Supply Chain Localization:
The staggering supply disruption from COVID-19 closures forced large manufacturers to reconsider the companies, processes, data and resources required to deliver their product to market. "We're starting to understand that we can manufacture things here – even in times of non-crisis," notes Katy Stanton, director of programming and operations for the Urban Manufacturing Alliance. "You can use this moment that's punishing to so many small businesses to understand the supply chain so for the next crisis we're better able to respond."
When big companies shop small, it's a win for both of you. Start building out your outreach strategy today.  Global events have created the opportunity, but it's up to you to actually reach out and get the business.
An Anecdote: Approaching Large Organizations Directly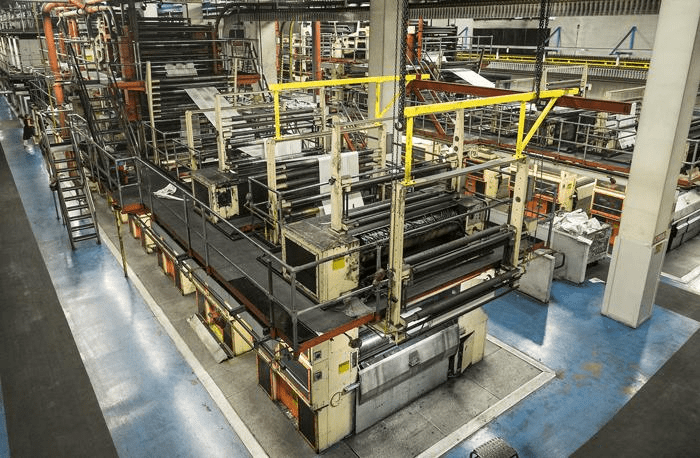 Bob here, with an addition to the original article in the form of an anecdote told to me by a CNCCookbook reader.  This is how he got his small shop into very large organizations such as the state's biggest power company.
The first thing he did was to make a list of all the nearby organizations that had large machinery.  It included things like newspapers (large printing presses), water treatment and power company (all sorts of large equipment), and basically anything that had large machinery.
The thing about large machinery is it needs spare parts, and those parts are often expensive and make take a long time to arrive.
My friend would load his van with sample parts that demonstrated his capabilities then head out to get a visit with these organizations.  Try to get an appointment with the right person, perhaps whomever is in charge of maintenance.  Go in and make your pitch:
You can make replacement parts for their machinery that is both cost effective and timely compared to their current solution.  Show them the demonstration parts you brought along.  Be prepared to explain why your shop has the capacity and machinery to do the work.  My friend had purchased oversized VMC's and lathes just so he had higher capacity machines than any other local shop.
Once you have a few of these customers, it gets easier because you will have references.  You may have to make a sweetheart guarantee of some kind to get your first contract, but it's worth it.  Make these guys happy, make them heroes because they got their machinery going again faster and cheaper with your parts, and they'll bring you a lot more business.
Like what you read on CNCCookbook?
Join 100,000+ CNC'ers!  Get our latest blog posts delivered straight to your email inbox once a week for free. Plus, we'll give you access to some great CNC reference materials including:
Our Big List of over 200 CNC Tips and Techniques
Our Free GCode Programming Basics Course
And more!
Just enter your name and email address below:
100% Privacy: We will never Spam you!
Bob is responsible for the development and implementation of the popular G-Wizard CNC Software.  Bob is also the founder of CNCCookbook, the largest CNC-related blog on the Internet.