G-Code is Complicated
G-Wizard Editor Makes it Easy
Here's a look at why thousands of CNC'ers trust G-Wizard Editor to make GCode easy for them too.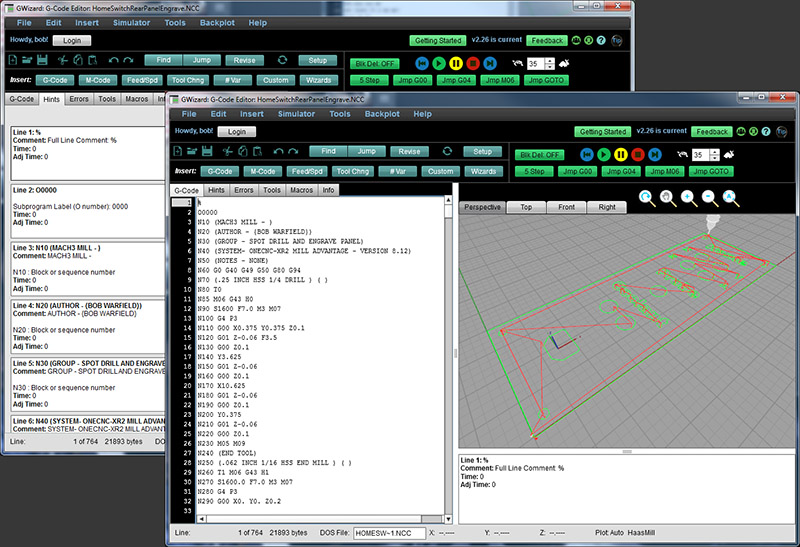 Ready to Simplify Your G-Code?
Quick setup. Free for 30-days.
Here's why people use G-Wizard Editor: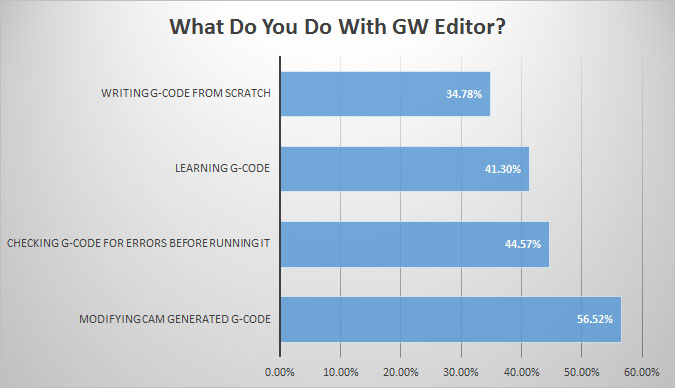 It's not just for writing g-code from scratch
In fact, most customers use it to verify and improve their CAM-generated NC programs
Go ahead, take the Tour and see what it can do for you:
Learn what G-Wizard Editor can do for you
Take the Tour
Video Tour This Way
You're in good company with GW Editor
| | | | |
| --- | --- | --- | --- |
| Made GCode Easier to Understand | Found Errors in CAM Code | Used G-Wizard to Increase Quality | Saved CADCAM Time |
| 40,892 times | 31,507 times | 42,903 times | 30,837 times |
| Improved CAM Code | Used Conversational Wizards instead of CADCAM | Hand Coded First Part Program | Reduced Cycle Time |
| 18,770 times | 18,099 times | 12,737 times | 20,781 times |
SOME OF THE WORLD'S MOST RESPECTED MANUFACTURERS TRUST G-WIZARD

See our Customer List >>
"The program's (GW Editor) working great. It took an hour off my set up time the first day I used it."
"My experience: No formal training. Completed some on-line courses for CAM software. I have been running a VMC on the average of 1x every two weeks since July of 2015. I have been using FeatureCAM as my CAM software and was having intermittent issues with the G-code when I transferred the file to my mill. So I opened the problem files with GW Editor and low and behold it showed me exactly where the errors were in my file. Now I run every file through GW Editor before I ever try to run it on my mill."
"I use it for verifying my CAM output. It's saved me more than once from scrap or crashes. I've also learned a lot more about gcode."
"It's a great tool for the toolbox at a reasonable price."
See what else people are saying about G-Wizard software
Get Started Simplifying Your G-Code Now!
Quick setup. Free for 30-days.