At the end of every year I like to look back and see what the most loved articles were for the year.  It helps me to focus my planning for the next year, and it's also a nice give-back for the audience to see what they were.
How do I figure out which articles were "Most Loved"?
Basically, I look at signs the article prompted activity and interest:
How many saw it?
How much time did they spend reading it?
How many other pages did it prompt them to look at after landing on it?
What other activities did it prompt the reader to do? (e.g. try our free trial or other offers)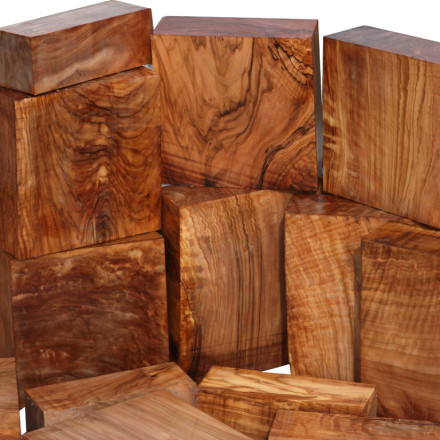 A large number of our readers are evidently using their CNC machines to cut wood.  Not surprising as our 2019 Visitor Survey revealed CNC Routers are the second most popular primary machine you operate (after CNC Mills).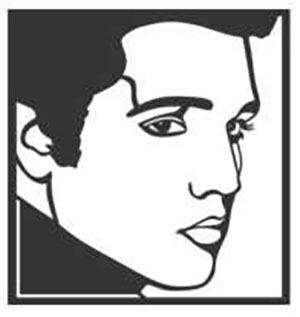 This page has always been popular as good CNC art can be a lot of fun to work with.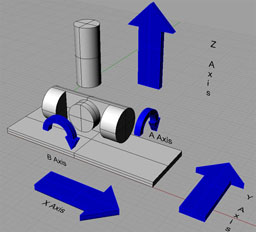 Our free CNC Training Courses, Guides, and Tutorials have been a perennial favorite–that's why we keep adding new ones.  We're up to 14 courses by last count.
And, our most popular free course is the Feeds & Speeds course.  It's full of visuals like the sweet spot diagram that make it easy for you to absorb and remember the concepts.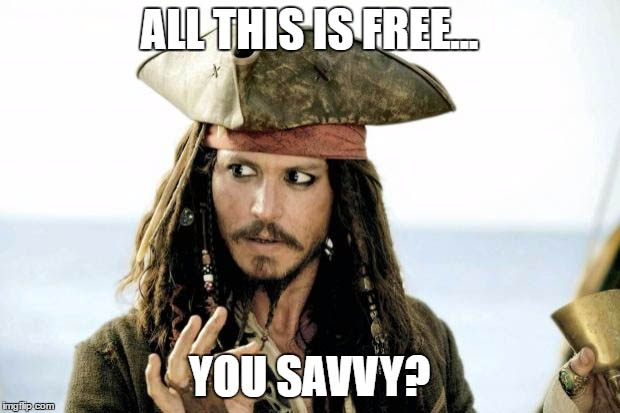 Hello!  Did I mention everyone likes free?  Here's another great resource for all you CNC freeloaders out there!
Another great resource for the CNC Router audience, though nearly all the tips are applicable to any aluminum-cutting via CNC.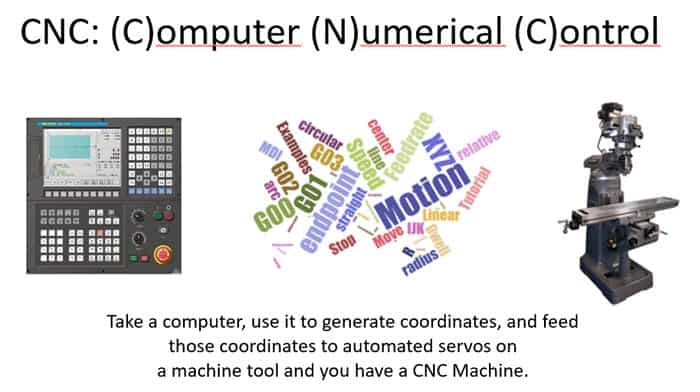 Almost as popular as the Feeds and Speeds Course is our G-Code Course.  It's chock full of exactly what you need to become a g-code maven quickly and easily.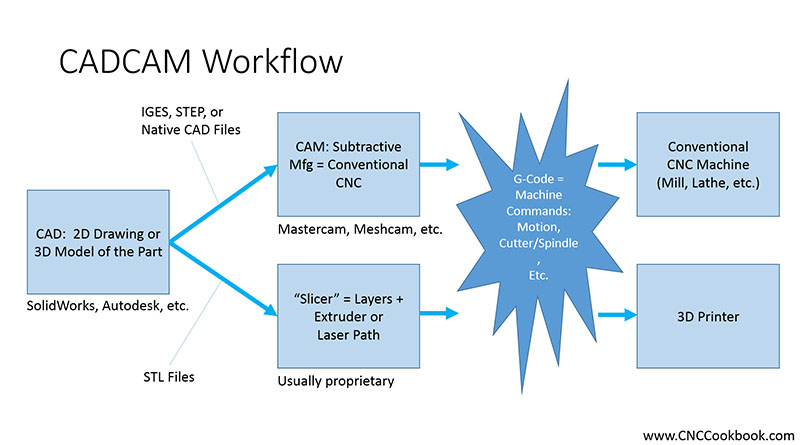 Beginners will need to master CAD and CAM software well enough for the kinds of parts they need to make.  This guide will help you choose the easiest path to that success.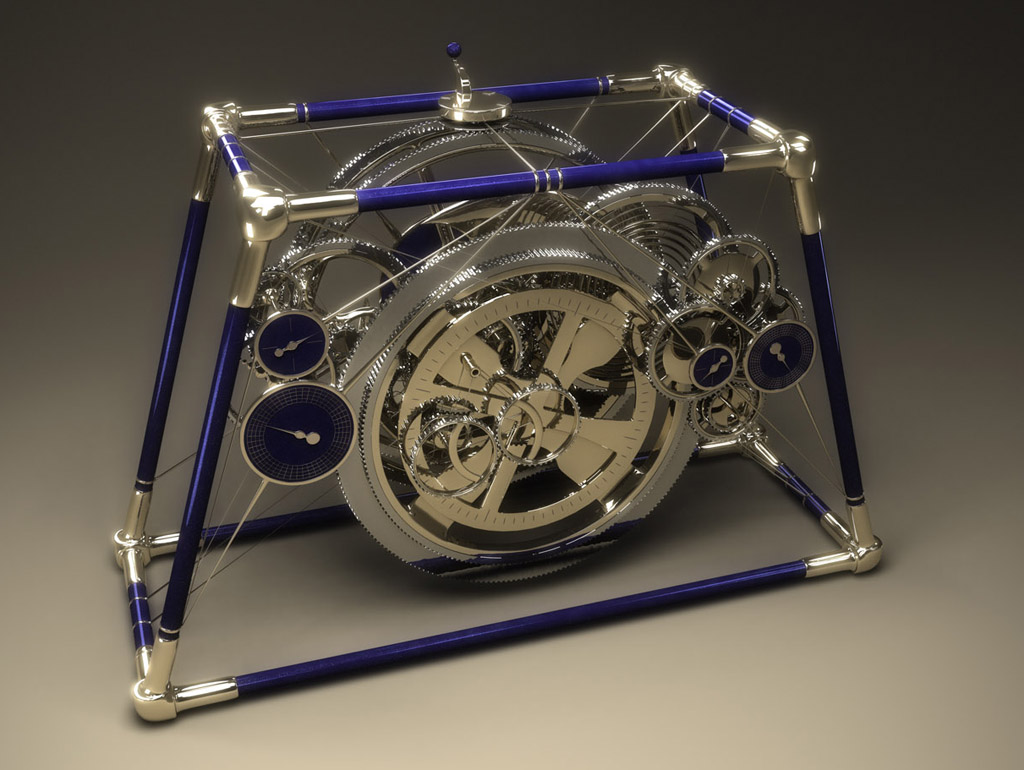 So you've got that cool new CNC Machine, what are you going to make with it?  Here's your treasure trove of ideas.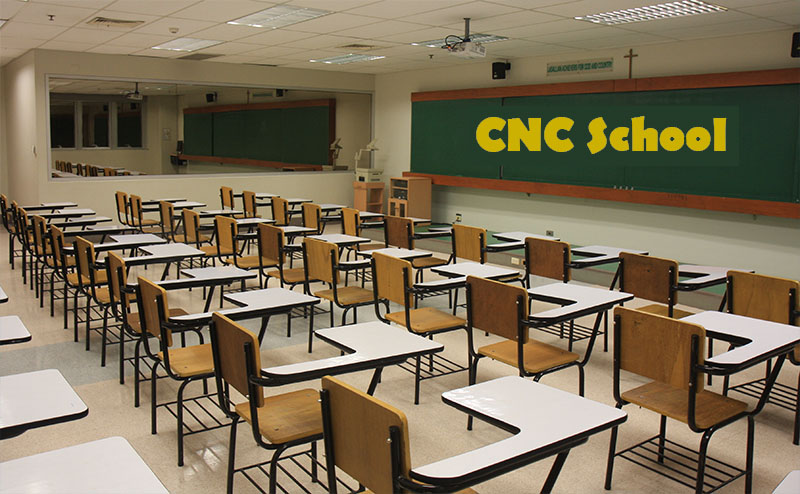 Get past the jargon and broken tools fast by using these 5 articles to kickstart your CNC learning.
This is one of my favorites.  I always found "cutting air" to be so boring with moments of extreme excitement (not good).  Then I got systematic about it and wound up with this tool.  Now I test all my g-code with it.
Like what you read on CNCCookbook?
Join 100,000+ CNC'ers!  Get our latest blog posts delivered straight to your email inbox once a week for free. Plus, we'll give you access to some great CNC reference materials including:
Our Big List of over 200 CNC Tips and Techniques
Our Free GCode Programming Basics Course
And more!
Just enter your name and email address below:
100% Privacy: We will never Spam you!
Recently updated on May 17th, 2023 at 01:34 pm
Bob is responsible for the development and implementation of the popular G-Wizard CNC Software.  Bob is also the founder of CNCCookbook, the largest CNC-related blog on the Internet.