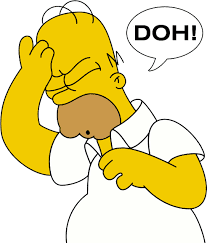 So there I was, standing at the VMC, showing my son and his friends (home from college for Thanksgiving break) how the thing worked.  We were going to finish an 80% lower as a nice easy project that would be fun and interesting for them.  They were eager to check it out.  First job was to tram the lower in the vise so the top was level before cutting the trigger pocket.  No problem.  Done this a million times.  Focused more on making sure I was explaining everything than on what I was doing.  Jogging back and forth, tap tapping that part level, oh man, we are so close, let's go for one more pass, wait, there's a question, I look up just for an instant and BANG!
I had jogged too far and the probe tip snapped off.  DOH!  How could I be so stupid?  No matter, I've got another one here somewhere, dig, dig, dig.  Oh no not another tip in sight?!???
Has this ever happened to you?  So annoying, but at least the Haimer wasn't damaged.  The silly thing was letting myself get down to just one tip in the shop.  I order 3 to be express delivered via Amazon, but they will still take 2 days by which point my son and his friends will be back in college.  Guess it'll have to happen at Christmas vacation.
How long since you broke a Haimer Tip?
I found this awesome sticker over at John Saunders NYCCNC site and had to order one:
This sticker is going on my VMC enclosure as soon as it arrives…
That sticker is going on my VMC enclosure as soon as it arrives.  The big box can be written in with a dry erase marker.  Too funny!
Make sure you have extra probe tips, whether it's a Haimer, Renishaw, or what not.
Like what you read on CNCCookbook?
Join 100,000+ CNC'ers!  Get our latest blog posts delivered straight to your email inbox once a week for free. Plus, we'll give you access to some great CNC reference materials including:
Our Big List of over 200 CNC Tips and Techniques
Our Free GCode Programming Basics Course
And more!
Just enter your name and email address below:
100% Privacy: We will never Spam you!