G-Code is complicated.
G-Wizard Editor makes it easy.

Help Me With >
TRUSTED BY INDUSTRY LEADERS


GW Editor Showed Me Exactly Where The Errors Were
"My experience: No formal training. Completed some on-line courses for CAM software. I have been running a VMC on the average of 1x every two weeks since July of 2015. I have been using FeatureCAM as my CAM software and was having intermittent issues with the G-code when I transferred the file to my mill. So I opened the problem files with GW Editor and low and behold it showed me exactly where the errors were in my file. Now I run every file through GW Editor before I ever try to run it on my mill."
A G-Code Editor and Simulator with Everything You Need
Conversational CNC: a gigantic timesaver

Remember how easy it was to do simple things before CNC? No need for CAD or CAM, just walk up to the machine and make a part.

Conversational CNC generates gcode quickly and easily without having to fire up CAD or CAM. Make simple parts fast!
Extensive Error Checking

Your machine doesn't just expect you to look at the backplot and figure it out–it has alarms.

Most Editors just give you the backplot, but G-Wizard has an array of powerful error checks, messages, and a dedicated tab that shows you all the errors and warnings for your gcode.
Start Using the World's Most Advanced CNC Software
Get Started in 3 Easy Steps

Step 3
Register and Download
Enter your email address and you can start your free trial today!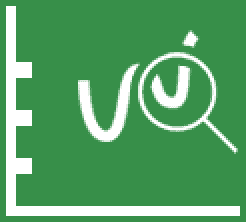 Step 3
Set up and Analyze
Set up and fine tune the software to your CNC machine in minutes.

Step 3
Master Your G-Code
Enjoy instant results, time, and money savings!
Software that will make anyone a better CNC'er
Proof your g-code faster before running it, make it easier to understand, create quick and easy g-code programs without CADCAM.
It's that easy. You can install and get results in a matter of minutes.