People ask me all the time what I do for a living.  My stock answer is that I build software for the Manufacturing sector.  Boring.  What I should do is tell them I make software to help people create things like the fantastic Orrery below.  Isn't it amazing?  That description would touch a lot more people, I suspect.
Recently, I got a nice note from Ken Condal with a link to his site, "The Art and Craftsmanship of Zeamon."  Ken uses our G-Wizard Calculator to set feeds and speeds for projects he builds with his Sherline CNC Mill.  If you ever doubted one of these neat little machines could product good results, take a look at Ken's Orrery Project: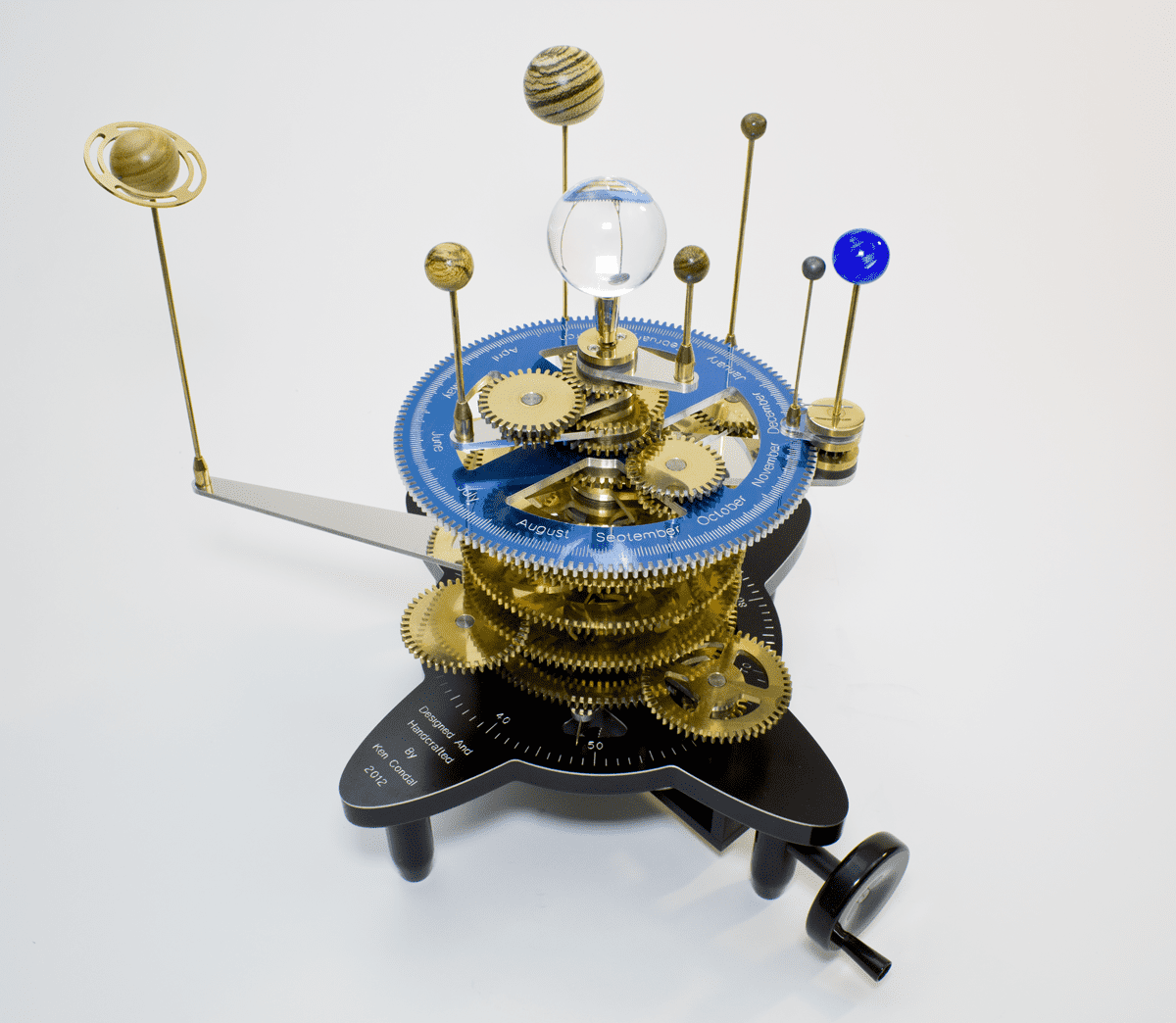 An Orrery is on my extreme long-term project list, so I'm very interested in reading over Ken's details of how he built his.
Ken's got a number of other really beautiful projects on his site–please drop by and check them out!
Like what you read on CNCCookbook?
Join 100,000+ CNC'ers!  Get our latest blog posts delivered straight to your email inbox once a week for free. Plus, we'll give you access to some great CNC reference materials including:
Our Big List of over 200 CNC Tips and Techniques
Our Free GCode Programming Basics Course
And more!
Just enter your name and email address below:
100% Privacy: We will never Spam you!
Bob is responsible for the development and implementation of the popular G-Wizard CNC Software.  Bob is also the founder of CNCCookbook, the largest CNC-related blog on the Internet.