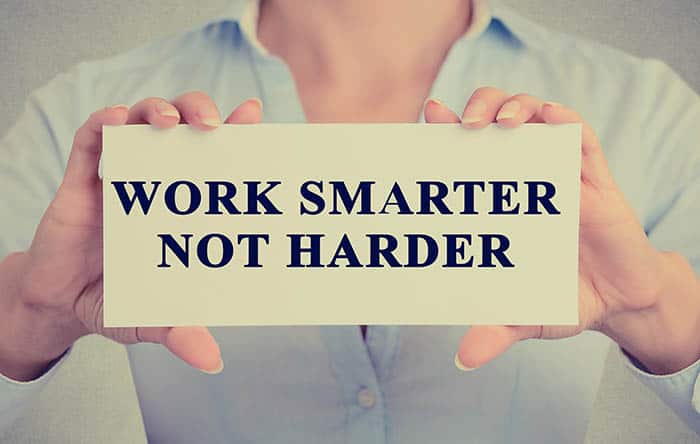 100 Days of Productivity? What would you say if you could guarantee your next 100 days would be super productive for your business because you used a simple goal setting worksheet to decide what to do during those 100 Days?
What if you were sure you could get everything done within the time frame?
What if you knew exactly how to stay organized and focused on your goals during your 100 days of productivity so that your productivity was multiplied to higher levels?
Hey, I've been promising to help folks out who want to start or grow their business for a while now. I promised to do it with online courses. I started my new BobWarfield.com blog for entrepreneurs and small business owners and I've been posting away over there while I work on the courses.
I am happy to say that the first one is finished, it's a real doozy, and it's available to you completely free of charge.
This training is called Work Smarter and Get Things Done, and you can get it just by visiting this page and signing up for the BobWarfield.com weekly email newsletter.
Here's the thing, you need this online course. It's 5 quick video lessons plus some cool software I built just to help make the system easy and effective. You get all that just for signing up for my newsletter, so sign up right below, Okay?
Want more details on the course?
And yes, you really can get those 100 Days of Productivity from a simple goal setting worksheet. The course will show you how.
BTW, been wondering what the heck that To Do Tab in G-Wizard Calculator is good for? This course will show you how to use it!
Like what you read on CNCCookbook?
Join 100,000+ CNC'ers!  Get our latest blog posts delivered straight to your email inbox once a week for free. Plus, we'll give you access to some great CNC reference materials including:
Our Big List of over 200 CNC Tips and Techniques
Our Free GCode Programming Basics Course
And more!
Just enter your name and email address below:
100% Privacy: We will never Spam you!
Recently updated on March 7th, 2023 at 05:07 pm
Bob is responsible for the development and implementation of the popular G-Wizard CNC Software.  Bob is also the founder of CNCCookbook, the largest CNC-related blog on the Internet.